Alumni return for Millikin Homecoming festivities
Alumni and friends of Millikin University returned to campus to join the celebration of Millikin's 101st Homecoming Sept. 30 – Oct. 2. Millikin's 2016 Homecoming celebration began with a full week of activities starting with the Homecoming Kickoff Carnival on the Dr. and Mrs. J. Roger Miller Centennial Quad, featuring games, food and live music.
On Friday, Sept. 30, Millikin Alumni Award recipients and Athletic Hall of Fame inductees were honored at a celebratory dinner and program at the Decatur Conference Center and Hotel. R. Michael Campbell '67 and M. Susan Campbell '68 were recognized as Alumni of the Year. David G. Dixon '83 received the Loyalty Award, Carole Medal '72 received the Merit-Loyalty Award, Michael A. Kasper '95 received the Merit Award and Trevor Bates '02 was honored with the Young Alumnus Award.
The Class of 2016 Athletic Hall of Fame inductees included William G. Bodamer Jr. for men's soccer, Rachel Cook '08 for volleyball, Kevin Crandall '85 for football, Shelley Smith Daight '93 for softball and James H. White '85 for football.
Earlier in the day on Sept. 30, several Millikin graduates from different fields returned to campus to share their career paths. Among the events included an alumni art panel discussion featuring Casey Wilen '05, Rachel Holden '11 and Brady Rhoades '09.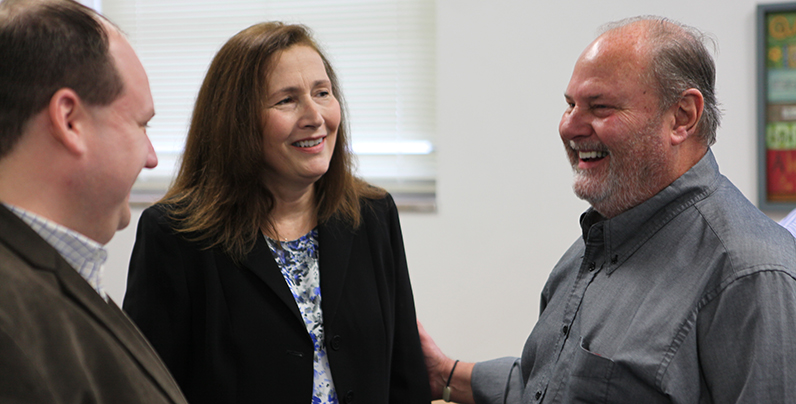 The Millikin School of Nursing held its annual Legacy of the Lamp ceremony on Sept. 30 at Westminster Presbyterian Church where junior nursing students received a lamp in the tradition of Florence Nightengale, to recognize their successful achievement of passing their first clinical course.
The School of Nursing also recognized Alumnus of the Year Award recipient Dianna Heyer '94. Heyer is the public health administrator of the Macon County Health Department (MCHD) in Decatur, Ill., where she provides thoughtful leadership and direction for all programs within the department of 82 employees. She received her Bachelor of Science in Nursing from Millikin in 1994.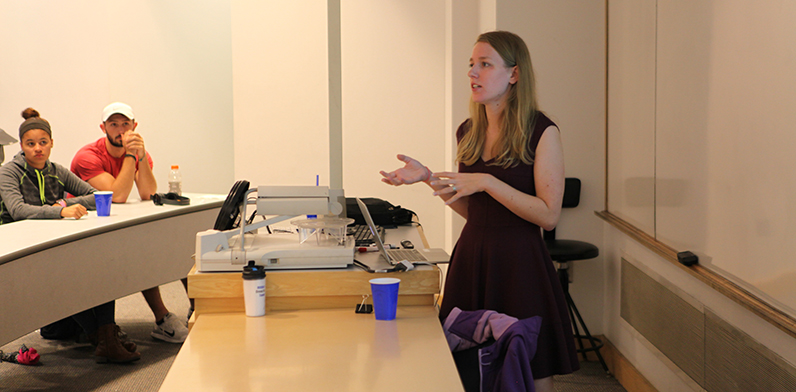 Millikin University's Chemistry Department welcomed 2012 graduate Stephanie Gates back to campus for the American Chemical Society Alumni Lecture. Gates is currently a graduate student within the Chemical Biology Doctoral Program at the University of Michigan.
On Saturday, Oct. 1, the excitement of Homecoming continued as Millikin hosted a Homecoming Parade featuring several student and community organizations.
"We wanted to make the parade a big deal," said Molly Berry, director of inclusion and student engagement at Millikin. "It's something we hope can continue."
Millikin President Dr. Patrick White noted, "The alumni are seeing a lot of change and the progress we're making as an institution. We're working hard to grow Millikin."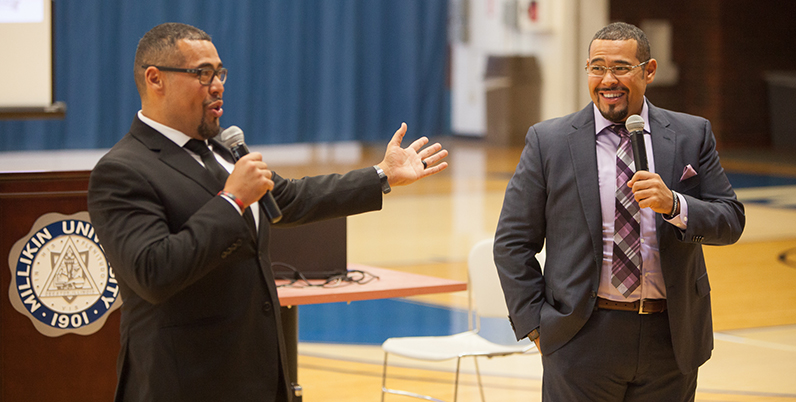 Among other campus events on Oct. 1 included an appearance from Roberto and Luis Hernandez '02, winners of NBC's The Biggest Loser. The Hernandez brothers shared their experiences of being on the show during a presentation in Griswold Physical Education Center.
Roberto Hernandez was crowned "The Biggest Loser" winner, taking home $250,000 and the Season 17 title. Roberto lost 160 pounds and 46 percent of his body weight. Luis Hernandez lost 139 pounds, down from his original weight of 308. By losing 45 percent of his weight, more than the 12 other eliminated contestants, Luis won the $100,000 at-home prize. The brothers grew up in Cicero, Ill., played football, and studied exercise science while attending Millikin.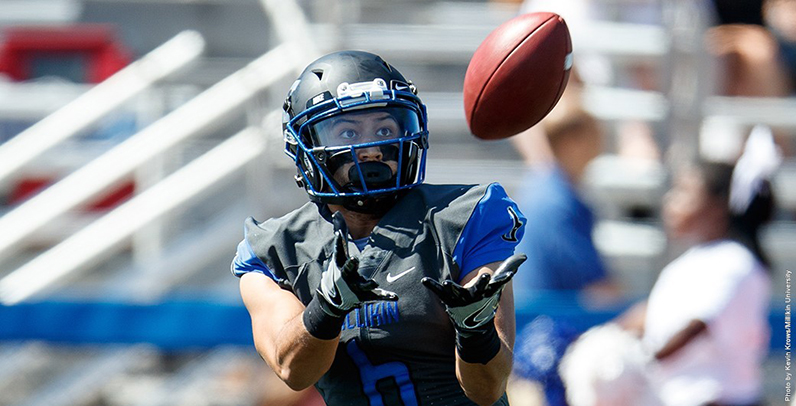 The festivities on Oct. 1 were capped off with the Millikin football team defeating North Park University 23-17 in front of a large Homecoming crowd at Frank M. Lindsay Field. Millikin scored two touchdowns in the game's first four minutes and built an early 17-0 lead. The Millikin defense held the Vikings scoreless on their final possession securing the victory.
For more details on Millikin University's 2016 Homecoming celebration, visit millikin.edu/homecoming.
View Coverage