Adulting 101
Millikin University's Office of Inclusion and Student Engagement, Career Center and Alumni & Development Center hosted a brand new senior workshop in February designed to get students ready for life after Millikin called Adulting 101.
Molly Berry, director of Inclusion and Student Engagement, said the idea for Adulting 101 came from a series offered to seniors at her college. The series was also shaped by the need to address the fear of graduating and becoming an adult.
The first session was held on Feb. 1, led by 2007 Millikin graduate Zach Uttich, who owns a custom men's clothier in Chicago, Ill., called BLVDier. The session was a professional dress workshop designed to help students prepare for future interviews.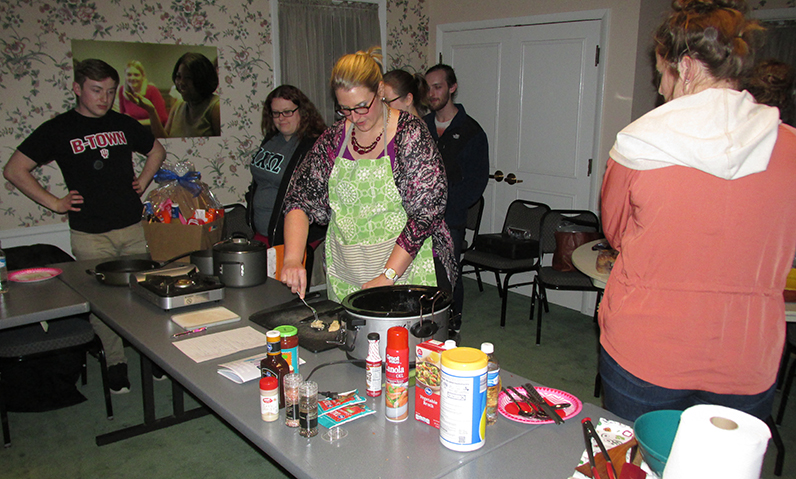 Other sessions included a workshop on how to sign a lease and look for housing on Feb. 13, and how to make a budget and stick with it on Feb. 14. Adulting 101 also included a field trip to Tinley Park, Ill., for a chance to network with more than 75 employers and 30 school districts.
Molly Berry led a workshop on Feb. 16 called Meals and Deals, geared towards cooking after college, and shopping and cooking on your own.
Berry advised students to shop for a whole week at a time, and to cut, wash and prep veggies all at once and divide into plastic bags for each day and eat leftovers for lunch to save money. Berry recommended the Anylist app for organizing your grocery list.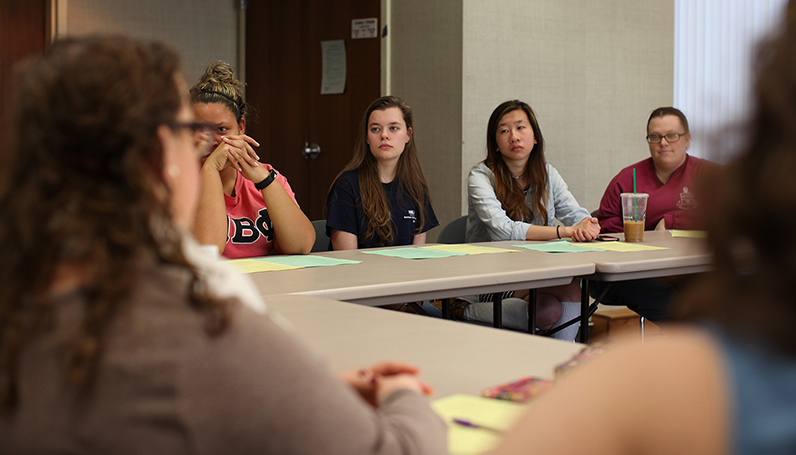 The final session, held on Feb. 17, was called Life Hacks from New Professionals. The event included a panel of Millikin staff members: Jacob Shasteen, admission counselor; Alyse Knust, interim senior director of alumni engagement; Nicki Rowlett, assistant director of Inclusion and Student Engagement; Janelle Pangilinan, coordinator of Millikin's Office of Student Success; and Nicole DeLiberis, residential communities coordinator.
Rebecca Coutcher, a senior communication major from Manhattan, Ill., said, "It was really cool how Millikin got all the young professionals together and sharing what they wished they would have known when they were my age. It was great to see that being a young professional is achievable and you can be successful with a low budget."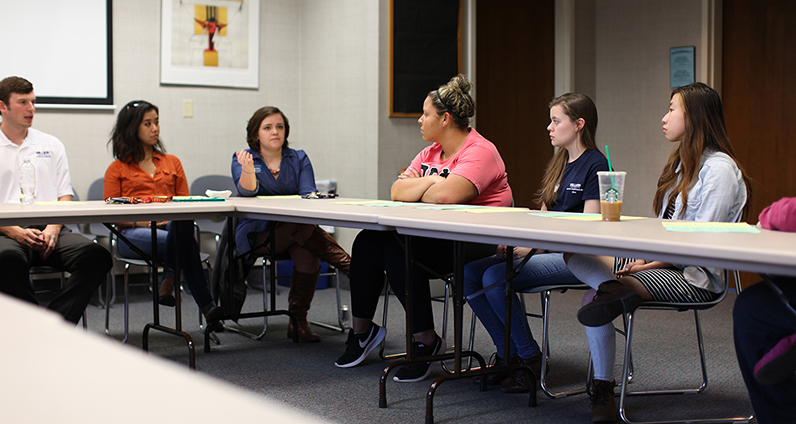 "Some lifestyle changes might be important to look at, but budgeting is key once you enter the professional world," Nicki Rowlett said. "Spend some time after that first year figuring out where your money is going and understand your priorities."
The panel also mentioned several apps to make life easier. For cutting travel costs, Janelle Pangilinan suggested Skyscanner, Momondo and Fareness.com as well as following @SecretFlying on Twitter.
Rowlett said CamCard and Business Card Reader Pro are good apps to keep business cards in your phone, including your own.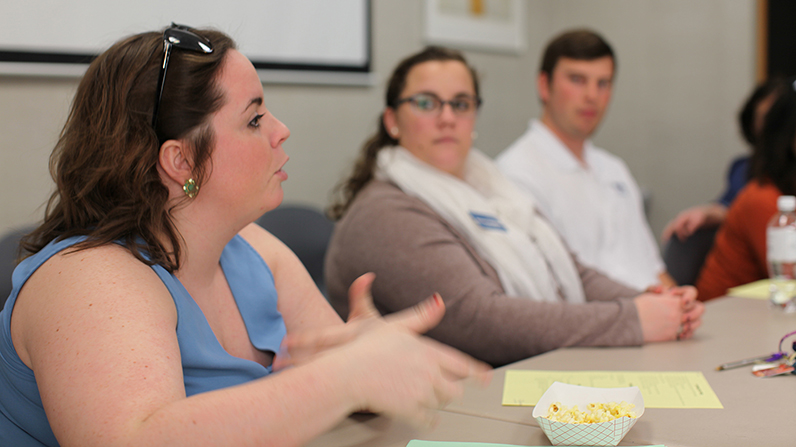 View Coverage