Acclaimed artists direct Millikin original theatre production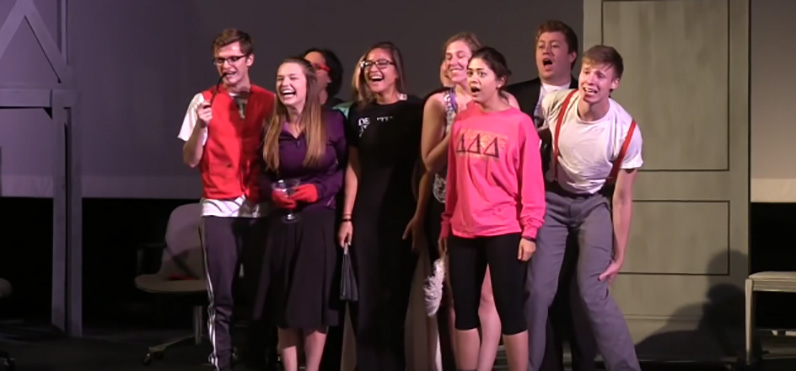 The Millikin University School of Theatre and Dance is kicking off its 2016-17 Mainstage Season with "HEADSHOT!" an original theatre production created by M.B. Adaptors Theatre Company and Millikin University. The production is set to run Sept. 29 through Oct. 2 in Albert Taylor Theatre.
This exciting and visual production takes place at a surrealistic audition, where without even knowing what the role might be, the challenge of getting it takes precedence and unleashes a bizarre race to the finish with dubious results.
The production is directed by award-winning playwright Kari Margolis, and Tony Brown, who is creating the sound and media projections for the production. "HEADSHOT!" began as a workshop at Millikin during January Immersion in 2015. Since then it has had further developmental productions at Viterbo University, Institut del Teatre in Barcelona, Spain, and most recently professionally presented by M.B. Adaptors. The Millikin production will be uniquely fleshed out by the company of Millikin actors and designers under the direction of Margolis and Brown.
"The show started off with the idea of how we are marketed to all the time in terms of what we should look like and how we should act," Margolis said. "That concept got Tony and I thinking about how we also tend to market ourselves differently for different people and that we are always guessing what people want from us."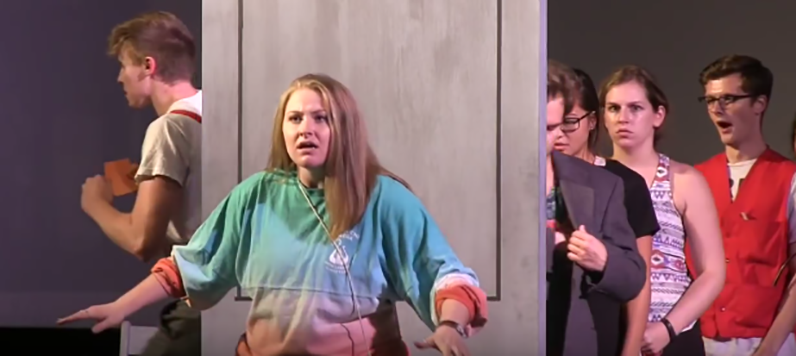 The production features eight actors who arrive for an audition they think is the break of a lifetime. They arrive at an old factory with no one there to tell them what to do and their imaginations run wild.
"The actors have to deal with the fact that they are marketing who they are and not just their skill set," Margolis said. "Actors have to constantly market themselves. In 'HEADSHOT!' the actors are wired to want the job and to try to figure out what they need to do to get the job. The audition is a metaphor for life because we're all trying to figure out how to get ahead in life."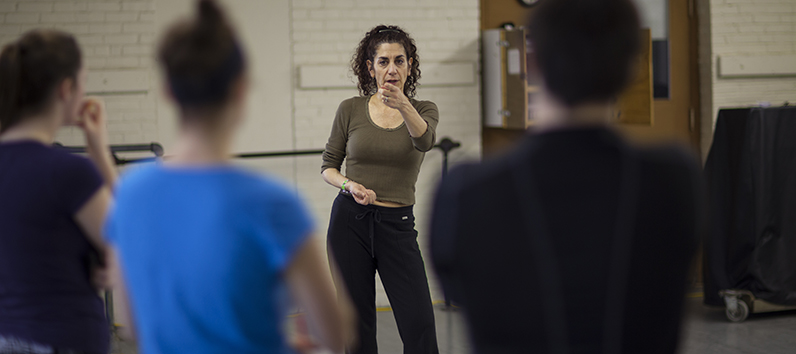 Margolis co-founded M.B. Adaptors with Tony Brown in New York City in 1984. She has directed 18 evening-length productions for the Company that have toured nationally and abroad.
Margolis is the creator of the Margolis Method, a comprehensive methodology for training actors and empowered theatre artists for the modern theatre. She was a faculty member at the University of Minnesota, Twin Cities, from 1997 to 2004. During that time she played an integral role in reshaping the B.A. Theatre Program to have a focus on the actor/creator.
"We're hoping that it will be an amazing artistic piece of work because so many artists have contributed," Margolis said.
Tony Brown has created and performed in 16 original performances, composed music and created video imagery and computer graphics. Many of these productions have toured nationally and to Barcelona, Berlin, London, Singapore and throughout Canada and Mexico. At the University of Minnesota he helped design the media studios for the Theatre Department and has taught multimedia production and acting. Brown ran a multimedia studio in New York where he designed and ran a re-grant program for the New York State Council on the Arts.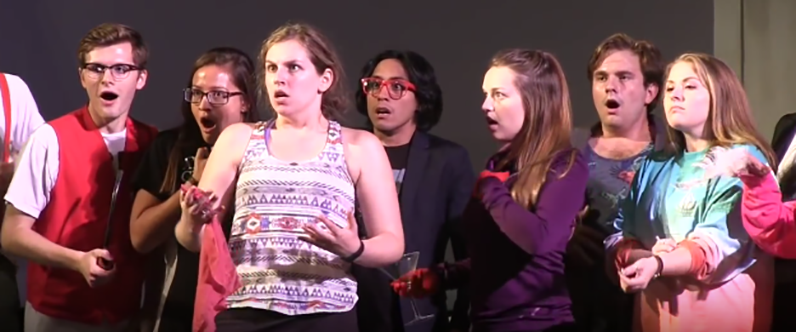 "The sense of entrepreneurship, open research, and a sense of history makes Millikin the perfect place to have this production," Brown says. "We love the atmosphere at Millikin."
Margolis noted, "While we always try to create work that is thought-provoking and artistic, Tony and I live by the rule that if it's not entertaining it doesn't make it on stage. This production is visually powerful, the audio and multimedia is powerful, and it's the type of experiential theatre that is very entertaining."
Millikin Theatre and Dance produces numerous performances in venues on and off-campus, including musicals, plays, operas, children's theatre and dance concerts, as well as productions through its student-run theatre company, Pipe Dreams Studio Theatre.
Millikin's School of Theatre and Dance is a nationally-recognized program, offering conservatory style training rooted in a liberal arts education. The School of Theatre and Dance's approach to education offers students valuable insight and hands-on experiences that will prepare them for professional success. Nationwide, Millikin's respected theatre alumni are routinely hired for projects in television, film and live theatre, including top Broadway shows. For more information, visit millikin.edu/theatre.
View Coverage