Bringing hunger and homelessness awareness to the community
When the month of November approaches, Professor Mary Garrison gets excited, because she knows Millikin University's annual Box City event is right around the corner, and this year's event was filled with even more anticipation because it was the 10th anniversary.
For a decade, Millikin's Box City event has helped bring hunger and homelessness awareness to not only the campus community, but the Macon County community and beyond.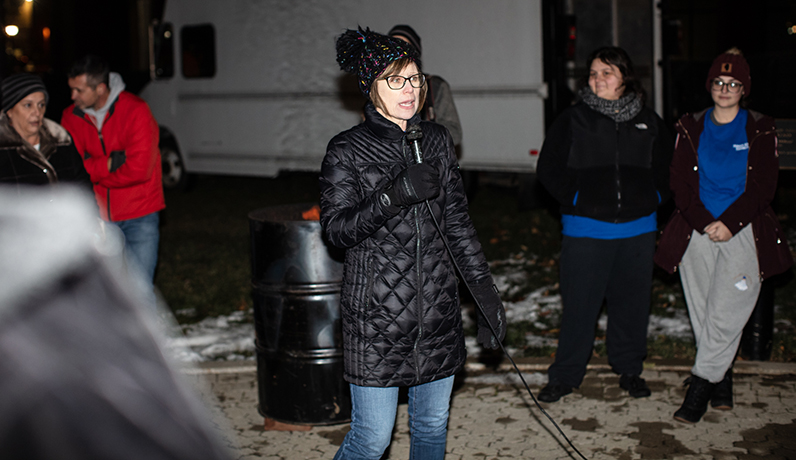 It's a hands-on experience where students spend the evening outside in cardboard boxes to simulate an accurate perspective of homelessness. This year's version was held on the evening of Nov. 15 outside Shilling Hall on the Miller Quad on Millikin's campus.
"I'm proud that we still continue to see the students and the community care about this event," said Garrison, professor of social work and adviser for Box City. "I really enjoy that people want to have this experience and utilize that while they move forward in life."
Garrison added, "It's hard to believe it's been 10 years, and whether we have a large group or a small group, every year is very impactful and I love the next morning when I get to hear what students experienced."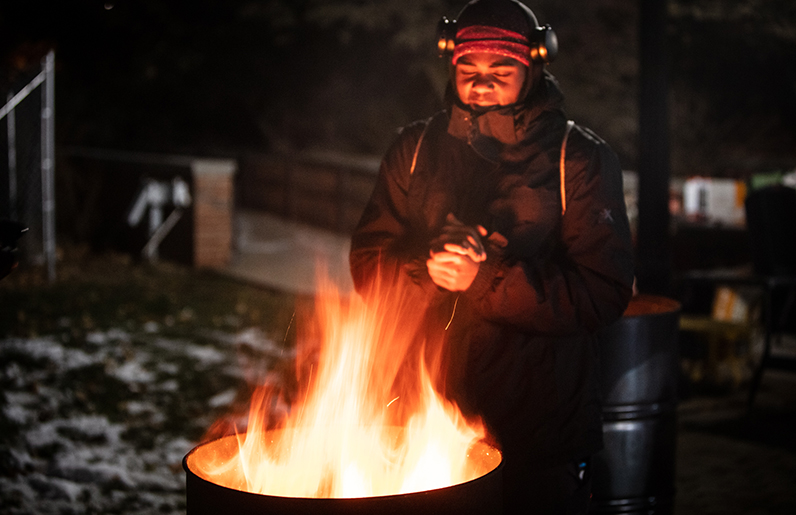 Hosted by the Human Service Connection and the Macon County Continuum of Care, the event included a speaker who shared a personal experience with homelessness while students ate dinner provided by The Good Samaritan Inn.
The following day on Nov. 16, Millikin students walked to The Good Samaritan Inn to have lunch and take part in service work at the local soup kitchen and job skills training program.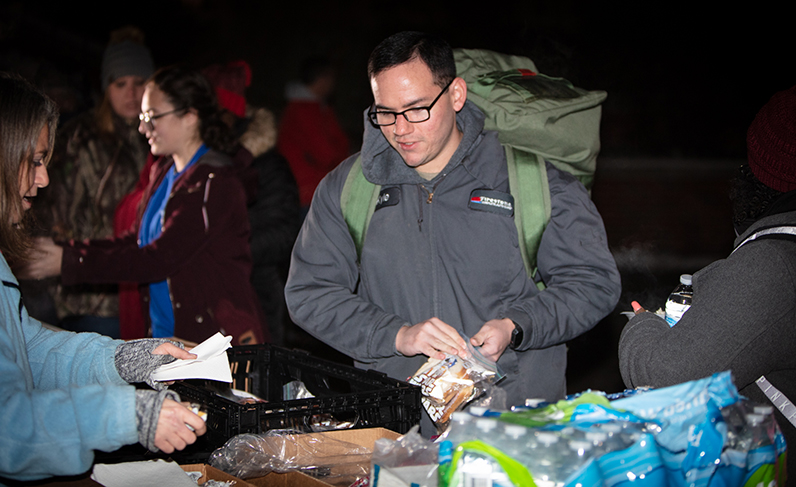 Garrison says one of her favorite Box City moments happens each year at 2 a.m. when a core group of students "hang out" around the burn barrels and engage in "the best conversations."
"I get to connect with the students a little differently than inside the classroom," said Garrison. "They start to share about their community or their experience, and I love that. The next morning is also great because you see the students persevere. They could walk away, but they still continue for a few more hours and that's really cool."
Before students built their cardboard homes, Michaela Wolfman, a senior human services and Spanish double major from Lake Zurich, Ill., shared some rather interesting data with the group on homelessness in the U.S.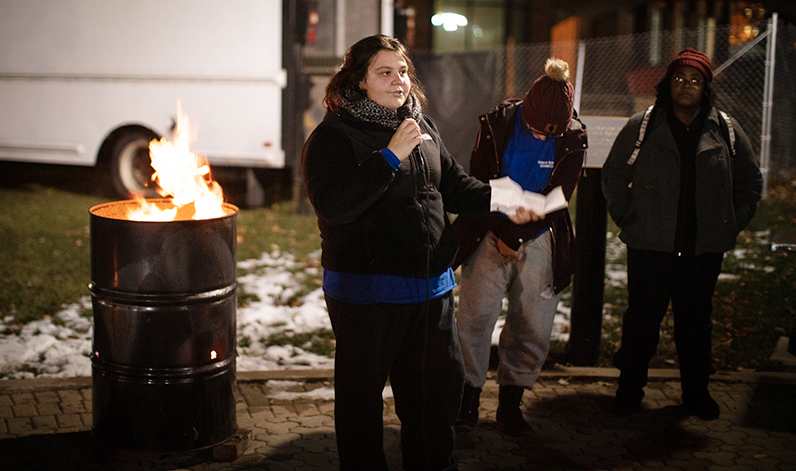 "In January of 2018, there were 552,830 people reported homeless on a given night – this issue is very widespread throughout our country and our community," said Wolfman. "By being here we're hoping to put this in perspective."
This year was Wolfman's second time taking part in Box City, and she says the thought of sleeping outside in the cold wasn't a "big deal," but after going through the reality she had a "newfound respect" for those that do it on a nightly basis.
"Even though I know there's an end in sight, it makes you think a little bit differently because it's only one night for me, but for others it could be more," she said.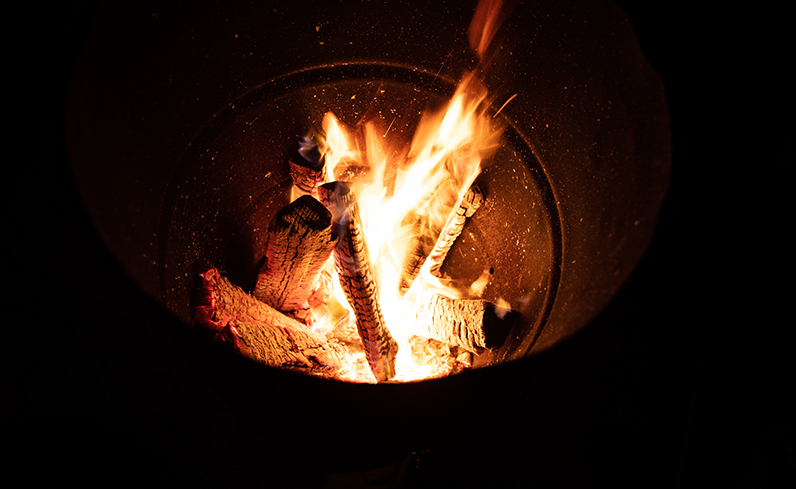 Each year, Box City is held at the start of National Hunger and Homelessness Awareness Week – a time to share compassion with neighbors who are experiencing homelessness.
By participating in National Hunger and Homeless Awareness Week, the students are helping bring greater awareness to the local community and helping promote the national endeavor to end hunger and homelessness.
"What's important is that we know who those individuals are, they aren't just numbers to us," said Garrison. "We have outreach folks who are on the ground doing the work, and that's what's helping get people into housing and get the services they need. I'm proud to be connected to that, by helping develop services in our community."