Millikin professor weighs in on development of Juvenile Justice Council
Local lawmakers, enforcement officers, attorneys and professors recently met at Richland Community College on July 12 to discuss alternatives to juvenile detention and ways to reduce youth incarceration throughout the state.
Males make up 79 percent of incarcerated juveniles in central Illinois, with half of the incarcerated juveniles being age 16 or 17, according to a presentation from Shawn Freeman, research program coordinator for the Center for Prevention and Development in the School of Social Work at the University of Illinois at Urbana-Champaign.
Freeman noted, "57 percent of incarcerated juveniles in central Illinois are black. Black male youth are eight times more likely to be detained than white male youth."
Among those in attendance was Dr. Keyria Rodgers, director of criminal justice at Millikin University, who said a recent grant will create a coordinating council in Macon County.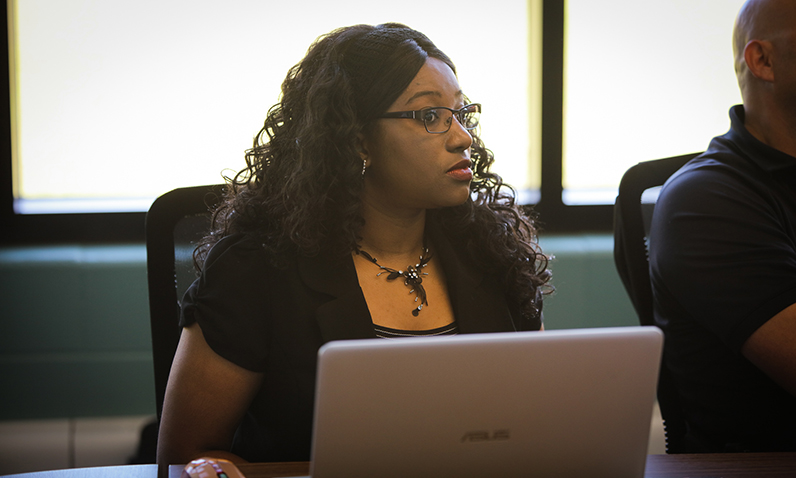 "The goal is to reduce juvenile detention, but also look at reducing adult jail and prison populations as well," she said in an interview with the Herald & Review. "This is really not just looking at one or two aspects of juvenile justice. We're talking the entire logic of governance here and actually redesigning how we govern our juvenile justice systems here."
In an interview with WAND-TV, Rodgers offered more insight into the impact of the council. "It's to focus on the entire family," she said. "We're looking at domestic violence issues. We're also looking at ways in which people can have a better understanding of what's really going on in the home."
Rodgers added, "If we're going to make any decisions about the community, we don't want to make any decisions about them, without them. They need to be a part of that, and we also need to make sure that they have a voice, and feel that they have a voice. They need to tell us what they're missing. What they need, what's important to them, how do we honestly cater to what it is they're describing. And, that's what we need them to do, is to describe it."
Over the last few years, Millikin University has successfully launched its Criminal Justice major, minor and certificate programs as well as oversee the Macon County Teen Justice Program. Formerly named Macon County Teen Court, the Teen Justice Program moved from a government-based setting to a university setting. The program is an ongoing Performance Learning site for Millikin criminal justice students and supports Millikin's Criminal Justice major. Additional learning opportunities, research projects and hand-on experiences are available for criminal justice students with the Teen Justice Program positioned on Millikin's campus.