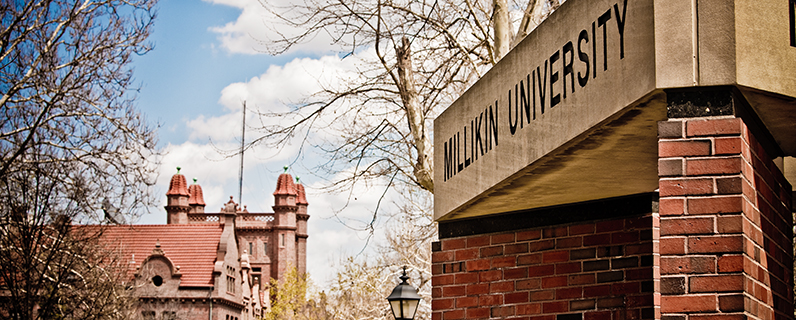 New developments are occurring at Millikin University for the 2015-16 academic year. Among those developments include a deepen partnership with Decatur public schools beyond Dennis School, so the university assists even more teachers with professional development while receiving Performance Learning opportunities for its education majors.
In addition to the changes at Millikin, Kevin McIntyre is the new dean of admission; Christie Magoulais was promoted to director of the School of Education; Hee Young Choi, to director of the English Language Center; and Julienne Shields to director of the Center for Entrepreneurship in the Tabor School of Business.
Shields replaces Sharon Alpi, who retired from Millikin after 25 years on the Tabor faculty and after founding Millikin's Center for Entrepreneurship in 1998.
"Sharon has developed entrepreneurship champions throughout Millikin's campus – from the arts to sciences and technology," said Shields. "I look forward to continuing to extend the mission of the Center for Entrepreneurship by engaging youth, students, faculty and businesses in creating opportunities and value in the community."
Physical changes are also continuing on Millikin's campus with the Transform MU Capital Campaign approaching completion.
Click here to read more about the new developments at Millikin in an article from the Herald & Review.