Transfer student spreads theatre knowledge and skills across the U.S.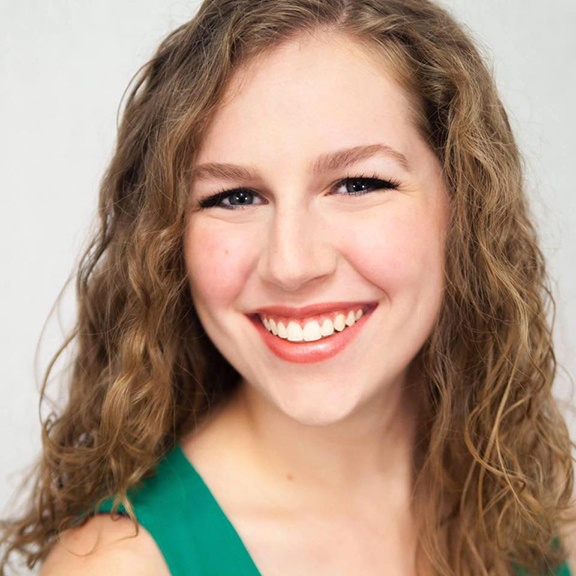 Kathleen Mitchell is nearing the finish line of her college education at Millikin University, a journey that didn't begin in central Illinois. The Overland Park, Kan., native transferred to Millikin her sophomore year because she knew that Millikin's renowned musical theatre program would provide the perfect fit for her educational career.
Mitchell, a senior musical theatre major, stands out because of her exceptional vocal talent and her determined mindset to succeed. Some people may not perceive this about Mitchell because of her humble attitude, but the hours she spent mastering her skill proves otherwise.
Mitchell is spending her summer spreading the knowledge and skill of theatre across the nation by being one of two actor/director teams for the Missoula Children's Theatre Tour. The Missoula Children's Theatre is the nation's largest touring children's theatre company for almost 50 years. The travel range for the theatre company spans from Montana to Japan, and regularly visits 1,100 communities each year with 44 sets of actors and directors who lead productions.
Mitchell is traveling the nation in a red pickup truck that is filled with everything she and her co-worker will need to put on a production in a new town with new actors. Once the truck arrives in the scheduled town, the two trained actors host an open audition for any and all children who can attend. Once the cast is set rehearsals begin and children who may not have had any experience in the performing arts are exposed to the beauty, vitality and impact of theatre. This aspect, Mitchell says, is the reason why she chose to study and make the performing arts her career.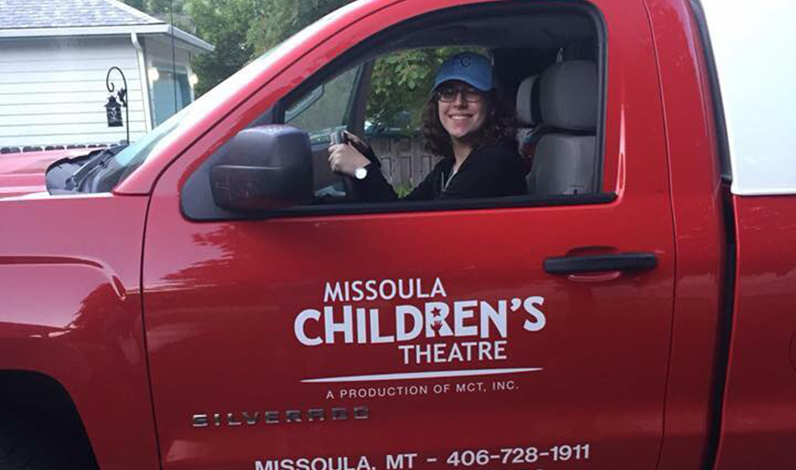 Throughout the weeklong rehearsals in each town, the children are also involved in enrichment workshops that are centered on social skills, goal achievement and self-esteem, among others. These workshops all circle back to the Missoula Children's Theatre's mission statement: The development of life skills in children through participation in the performing arts.
At the end of the week the children put on two productions for the community and their families to enjoy. Once the production is over, Mitchell and her co-worker pack up and move on to the next location, but the direct impact they make on the children's lives last forever.
In order to land the summer internship, Mitchell interviewed and auditioned for the Missoula Children's Theatre Company at the annual Midwest Theatre Auditions in St. Louis, Mo. After her audition, she followed up with the casting director, was asked to supply references and then landed the position.
"Casting directors from the Missoula Children's Theatre Company love to hire Millikin students because of the intense and extensive training that we obtain from our School of Theatre and Dance," Mitchell said. "We stand out to them at auditions because the name 'Millikin University' is attached to our resume."
When preparing for her summer auditions, Mitchell credits two professors who have made a direct impact on her personal success.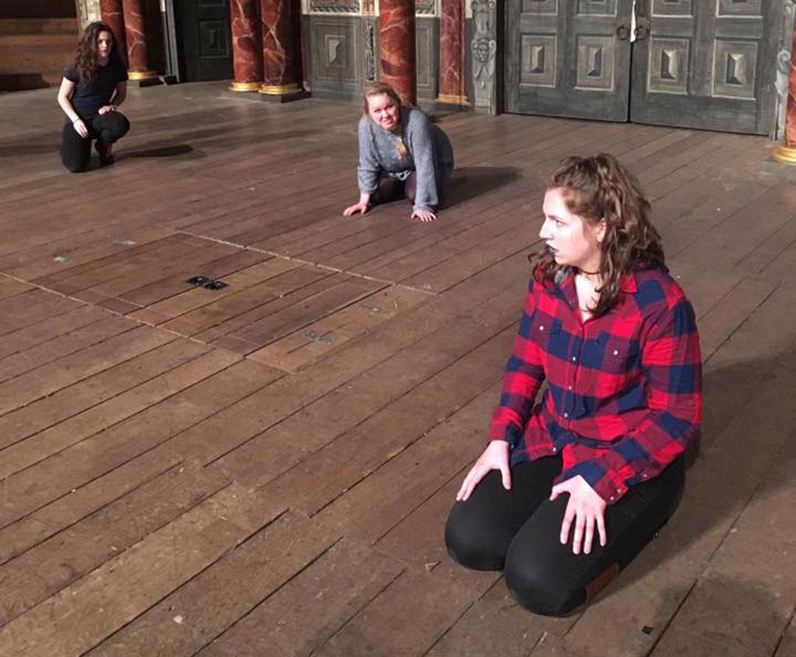 "My work with Professor Denise Myers and Alex Miller has helped me immensely. Professor Miller's classes taught me how to buckle down and do the work we need in order to succeed," said Mitchell. "Professor Myer's classes taught me to not settle for something that 'works' but to make something truly beautiful with limited resources. Without these two, I would not be the auditionee that I am today."
Mitchell was also able to spend the fall semester of her junior year studying abroad in London through Millikin's exclusive program. The program allows Millikin students to take classes at Shakespeare's Globe Theatre and put on a production at the end of the semester on the Globe stage. The experience is unlike any other and has greatly shaped the actor that Mitchell is today.
None of these opportunities would have been possible if Mitchell had not decided to transfer to Millikin University and pursue her dream of becoming a professional actor post-graduation.