Illinois Education Association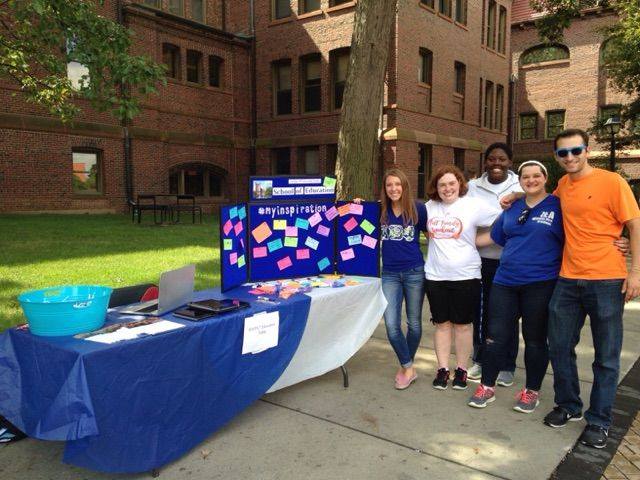 ​Millikin's student Illinois Education Association (IEA) is a pre-professional organization of undergraduate students preparing for careers in education. Student IEA members benefit from many opportunities offered through the state and national educational associations, and have a lot of fun with annual education-based projects!
Student IEA members are part of both the Millikin University IEA as well as the National Education Association, a network of state associations that has over two million members and is a major force in shaping the nation's education agenda. Over 40 campuses in the state have local IEA Programs for students, including Millikin University. IEA members are able to take advantage of the many opportunities afforded them through membership in this organization. Opportunities include the ability to apply for student scholarships of $1000, awards and grants, as well as mentoring programs, the opportunity to receive professional publications, and a resume distribution service, which easily allows members to get their resumes in front of superintendents all over the state when they are preparing to graduate and begin their job search.
In addition to the services offered by being a member of such a long-standing, national organization, Millikin IEA students also have a great deal of fun! Each year the Millikin IEA holds their "Are You Smarter than a Fifth Grader?" Competition, an event which also collects school supplies for local schools. IEA provides refreshments and inspiration during finals weeks to Millikin students. They also can use IEA grants to adopt local classrooms, providing Millikin students with an opportunity to collaborate with local teachers in a multitude of ways. It is an exciting organization and one that helps education students to develop skills and take advantage of many opportunities. To join Millikin's chapter of the Illinois Education Association, please contact the faculty representative, Dr. Denice Love, at dlove@millikin.edu.