Pi Beta Phi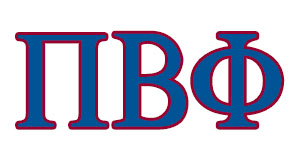 Type: Social Sorority
Council Affiliation: Panhellenic Council
Nickname: Pi Phi
Motto: Friends & Leaders for Life
Flower: Wine Carnation
Colors: Wine & Silver Blue
Mascot/Symbol: Arrow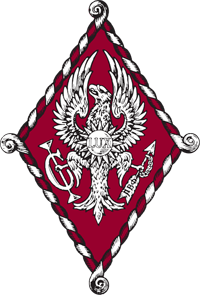 Pi Beta Phi is a Women's Fraternity built on the model of Servant Leadership. We are women that seek to grow with each other by empowering one another. The IL Eta Chapter regularly completes 100 service hours per semester through various programs on and off campus. We are a unique group of Musicians, Teachers, Writers, Performers,Entrepreneurs, Athletes, Mentors, and Students. Each Spring Semester our chapter hosts a breakfast themed philanthropy event titled Green Eggs & Ham to raise money towards our Literacy Fund that helps bring books to children nationally. We love the colors wine and silver blue and the wine carnation too. Come visit the angels of Pi Beta Phi at the Big White House!
Women's Fraternity: Pi Beta Phi IL Eta Chapter
Founding: Monmouth College, Monmouth IL April 28, 1867
IL Eta Chapter established in 1912
Mission: The mission of Pi Beta Phi Fraternity for Women is to promote friendship, develop women of intellect and integrity, cultivate leadership potential and enrich lives through community service.
Vision: The vision of Pi Beta Phi Fraternity for Women is to be recognized as a premier organization for women by providing lifelong enrichment to its members and contributing to the betterment of society.
Check out Pi Beta Phi's National Website!
Core Values
Integrity
Lifelong Commitment
Honor and Respect
Personal and Intellectual Growth
Philanthropic Service to Others
Sincere Friendship
Pi Beta Phi colonized on Millikin's campus in the year 1912 along with Delta Delta Delta.
Section: Non Discrimination
Pi Beta Phi Fraternity does not discriminate in its membership selection practices on the basis of race, religious affiliation, national origin, physical ability or sexual orientation. Nor will Pi Beta Phi tolerate such discrimination by its chapters. Federal law recognizes the right of college social fraternities to maintain single sex membership policies. Pi Beta Phi is a women's organization for individuals who live and self-identify as women.
Stay Connected
Make sure and follow us below to stay in touch!