Delta Delta Delta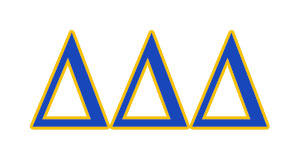 Type: Social Sorority
Council Affiliation: Panhellenic Council
Nickname: Tri Delta
Motto: Let us steadfastly love one another
Flower: Pansy
Colors: Silver, Gold & Cerulean Blue
Mascot/Symbol: Pine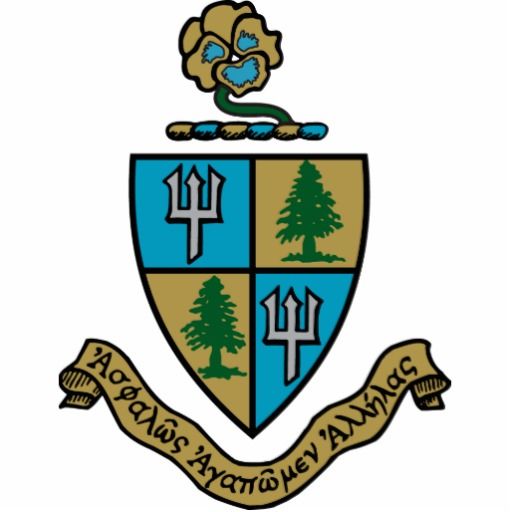 Purpose
"The purpose of Delta Delta Delta shall be to establish a perpetual bond of friendship among its members, to develop a stronger and more womanly character, to broaden the moral and intellectual life, and to assist its members in every possible way. It shall also be the purpose of Delta Delta Delta to promote and develop mutually beneficial relationships between the Fraternity and the colleges and universities where the Fraternity has established chapters, to develop qualities of unselfish leadership among its members, and to encourage them to assume, with integrity and devotion to moral and democratic principles, the highest responsibilities of college women." —Written by Sarah Ida Shaw in 1888
Philanthropy
Since the early 1970s Tri Delta's chosen philanthropy has been children's cancer charities. This philanthropic cause encompasses a wide array of charitable organizations and represents the collective effort of Tri Delta's members and chapters across the United States and Canada who continue to donate goods, volunteer time and host fundraisers for the research and treatment of children with cancer. In 1999, Tri Delta formed a national philanthropic partnership with St. Jude Children's Research Hospital. This partnership has allowed members and chapters to support St. Jude's mission of finding cures and saving children. Tri Delta has raised more than $45 million for the hospital, and in July 2014 we announced our current fundraising commitment of $60 million in 10 years — the single largest fundraising commitment in St. Jude's history.
Founding date: November 28, 1888 but we celebrate our Founding date on Thanksgiving Eve every year
Charter Date: May 25, 1912
Inclusitivity Statement
Tri Delta does not discriminate on any basis other than sex in selection of members, and collegiate chapters will not discriminate on the basis of ethnic heritage, national origin, personal appearance, personal beliefs, race, religion, sexual orientation, mental or physical ability.
Delta Delta Delta colonized on Millikin's campus in the year 1912 along with Pi Beta Phi.