Alpha Kappa Alpha Sorority, Inc.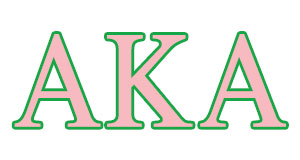 Type: Service-Social Sorority
Council Affiliation: MGC
Cultural Affiliation: African American
Nickname: AKA
Motto: "By Culture and By Merit"
Flower: Pink Tea Rose
Colors: Salmon Pink and Apple Green
Symbol: Ivy Leaf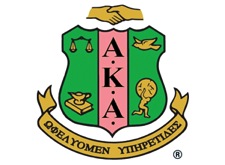 Founding Date: January 15th, 1908
Incorporated Date: January 29th, 1913
Purpose: The purpose of Alpha Kappa Alpha Sorority, Incorporated is to cultivate and encourage high scholastic and ethical standards, to promote unity and friendship among college women, to study and help alleviate problems concerning girls and women in order to improve their social stature, to maintain a progressive interest in college life, and to be of "Service to All Mankind".
The Alpha Kappa Alpha Sorority, Incorporated Tau Iota Chapter follows the 5 Program Targets under the current administration:
Educational Enrichment
ASCEND: A Youth enrichment program designed for members to motivate, engage and assist high students in reaching their maximum potential
One Million Backpacks: Members donate and distribute one million backpacks and school supplies to students.
Health Promotion
Alzheimer's Disease and Caregiver Support Program: Members generate awareness and support to research, especially since it one of the fastest growing health challenges among African Americans.
Stroke and Heart Disease: Members promote awareness with emphasis on hypertension management, diet and exercise.
Mental Health: Members bring attention among diverse populations with low utilization of mental health services.
Family Strengthening
Childhood Hunger Initiatives: Members partner with local agencies, food banks and community pantries.
Family Seasonal Wraps: Members donate hats, gloves, socks, scarves, coats and other seasonal wraps for families in need.
Fiscal Responsibility Programs: Members partner with other organizations and families to help increase understanding of budgeting and basic financial planning.
Environmental Ownership
AKA 1908 Playground Project: Members help restore and renew 1,908 existing community and school playgrounds.
Acts of Green Program: Members encourage recycling, litter prevention and waste management through local communities.
Global Impact
UNA-USA: Members help expand understanding of the UN and prepare today's youth for the global and complex society.
Africare: Members implement youth hunger initiatives on the continent of Africa. www.africare.org/
Meet the Tau Iota Chapter!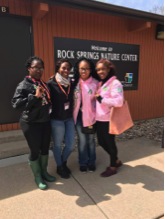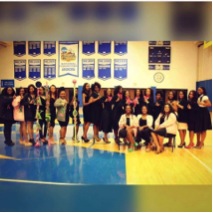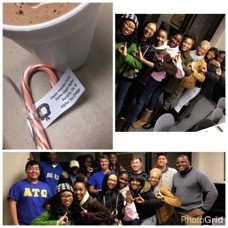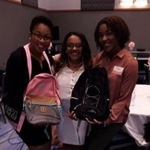 Charter
The Tau Iota chapter was chartered on April 17, 2011 by 14 "Oh So Pretty" and intelligent Millikin Undergraduate students under the advisement of the Chi Xi Omega Chapter and Dr. Gisele M. Casanova, the Central Regional Director at the time.
The Tau Iota chapter follows the Program Targets under the current administration. In addition, the Tau Iota Chapter has completed programs such as: "The K's Café and Study Session", "The Love Walk", "Zumba", "What's Done in the Dark Forum", "Operation Christmas Child", "Black in America Forum", "The AKAdemy Awards", and "Women's History Month Forum with Motivational Speaker, Nikki Payne.
Stay Connected