Athletic Facilities Expansion and Renovation
Athletic Facilities Expansion and Renovation will further enhance Millikin's ability to: recruit the finest students and athletes to gain a competitive advantage; provide outstanding strength and conditioning facilities to maximize performance; and provide needed space for coaching, teaching and learning.
$2 Million Locker Room at Frank M. Lindsay Field
Facility details:
Anticipated opening in fall 2022
Stand-alone building North of Frank M. Lindsay Field home bleachers
Fills immediate need for football, men's and women's track and field teams
Field-level access for home teams
Alleviates congestion in Griswold Locker Rooms for other sports
Ability to host CCIW and NCAA championship competitions
Naming Opportunities:
With a donation of $1,500 your name or the name of your choice will be displayed on each of the new lockers that you sponsor.
$15 Million Phase One New Athletic Facility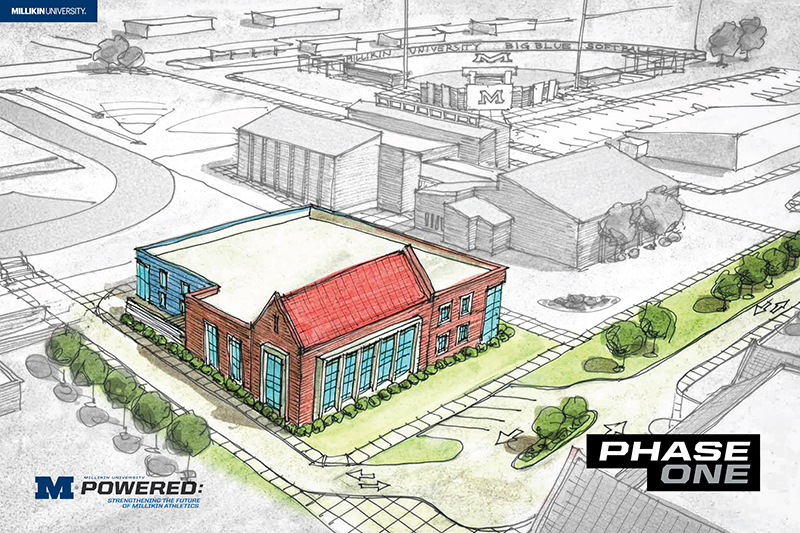 Facility Details:
A 10,000-square-foot fitness center and weight room, accessible to the entire campus community.
Locker rooms to accommodate additional sports such as men's and women's soccer
Breakout classrooms and team meeting spaces.