$15 Million Phase One New Athletic Facility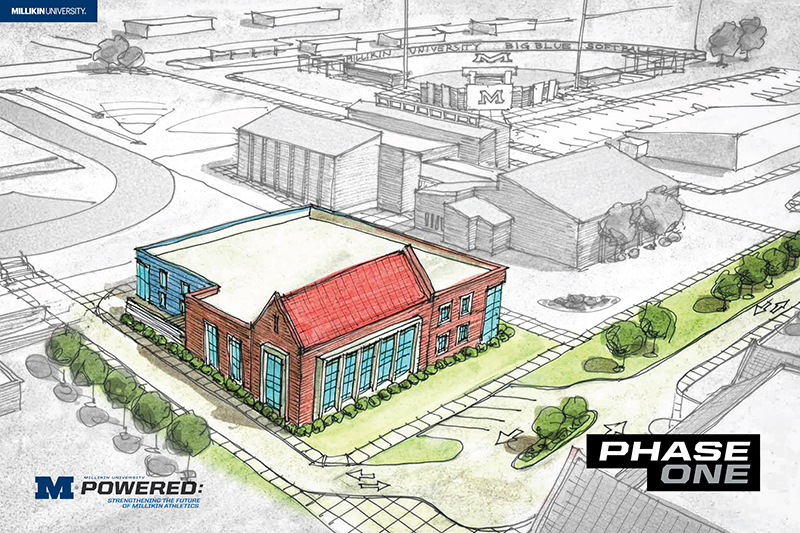 Wearing the Blue is an honor ...
One that demands hours of preparation, team practices, individual workouts meetings with coaches and more. For nearly 50 years, the Griswold Center has been the home of Big Blue athletics, M-powering thousands of student athletes.
The Athletic Facilities Expansion and Renovation will further enhance Millikin's ability to: recruit the finest students and athletes to gain a competitive advantage; provide outstanding strength and conditioning facilities to maximize performance; and provide needed space for coaching, teaching and learning.

Phase One will include:
A 10,000-square-foot fitness center and weight room, accessible to the entire campus community.
Locker rooms to accommodate additional sports, including men's and women's soccer.
Break-out classrooms and team meeting spaces.
Give NowNews ReleaseInfo Sheet
Giving Options for Phase One:
For more information on the Athletic Facilities Expansion and Renovation capital initiative, please contact Gina Bianchi '93, vice president of alumni and development, at 217.424.6383 or gbianchi@millikin.edu.