Millikin Makers Market
The Millikin Makers Market is an event hosted by the Center for Entrepreneurship in collaboration with Women in Business, a student organization. The market features makers, crafters, and artists from the Millikin community and local middle and high schools in Macon County, IL. Vendors offer a wide range of goods and services including clothing, personalized gifts, soaps, candles, jewelry, artwork, photography, and more.
The market is a great opportunity for local middle school and high school students to get a taste of the entrepreneurial community at Millikin. The 2021 Millikin Makers Market had over 20 participating students who represented four schools in Macon County.
The Millikin Makers Market is an annual event. Local middle school and high school students who have their own business or side hustle are encouraged to register for the event.
See media coverage of the 2021 event: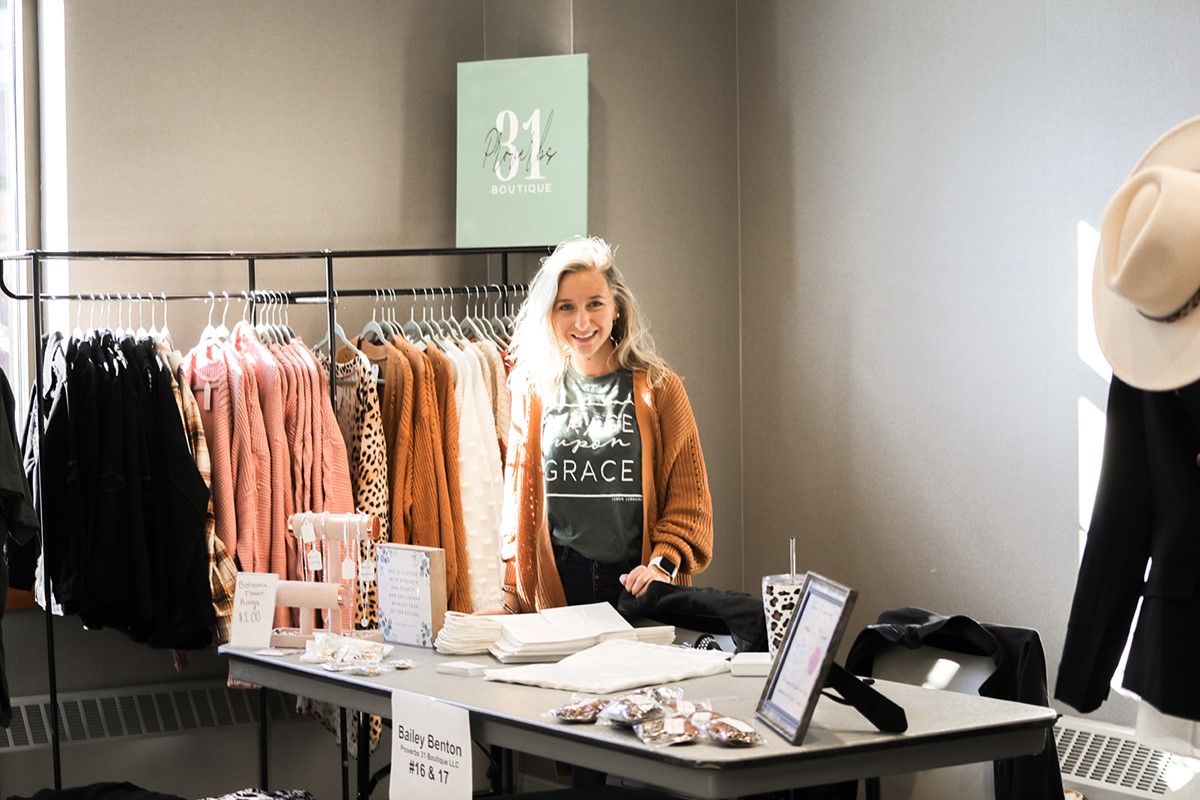 High School Art Show
Millikin's Art Department provides a unique setting to build strong relationships with area high school teachers, students, and their families through not only a juried art show, but also pre-show ACE - Arts*Creativity*Entrepreneurship - Workshops. It is this time of connection, through portfolio reviews, creative learning, and Q&A sessions with Millikin faculty and students, when prospective art students start to see the potential of their passsion for art being a very real part of their future career at Millikin and beyond. In 2018, High School Art Show winners received $4,000 in scholarships and $500 in cash awards.
Contact Johnny Power, Art Department adjunct faculty, for more details.