Mentor Connect

Mission: Mentor Connect connects business and entrepreneurship students with alumni, community members, and friends of Millikin who can enhance their academic journey and are dedicated to helping students achieve their personal, academic, and career goals.
Our program provides students with real-life professional connections that go beyond classroom experiences. Students engaged in business and entrepreneurship are matched with career professionals who dedicate their time and expertise to enhance students' professional and personal development for future success. Through the support of the mentor, this hands-on learning experience provides students with an invaluable opportunity to increase their workplace savvy, gain clarity on their career interests, develop their networking skills, and successfully make the transition from college to the workplace.
Mentor Connect boasts over 80+ professional members who represent various industries and backgrounds. Our mentors work to prepare and inspire our students to become the next generation of strong business leaders and entrepreneurs. Mentor relationships are focused but flexible. Mentors choose how they want to give their time and talent. Many mentor relationships result in long-term professional connections shaped by trust and mutual respect.
Program objectives include:
Skill development
Goal setting
Career planning
Problem solving
Networking
For more information on Mentor Connect, please contact Bethany Gotts at bgotts@millikin.edu.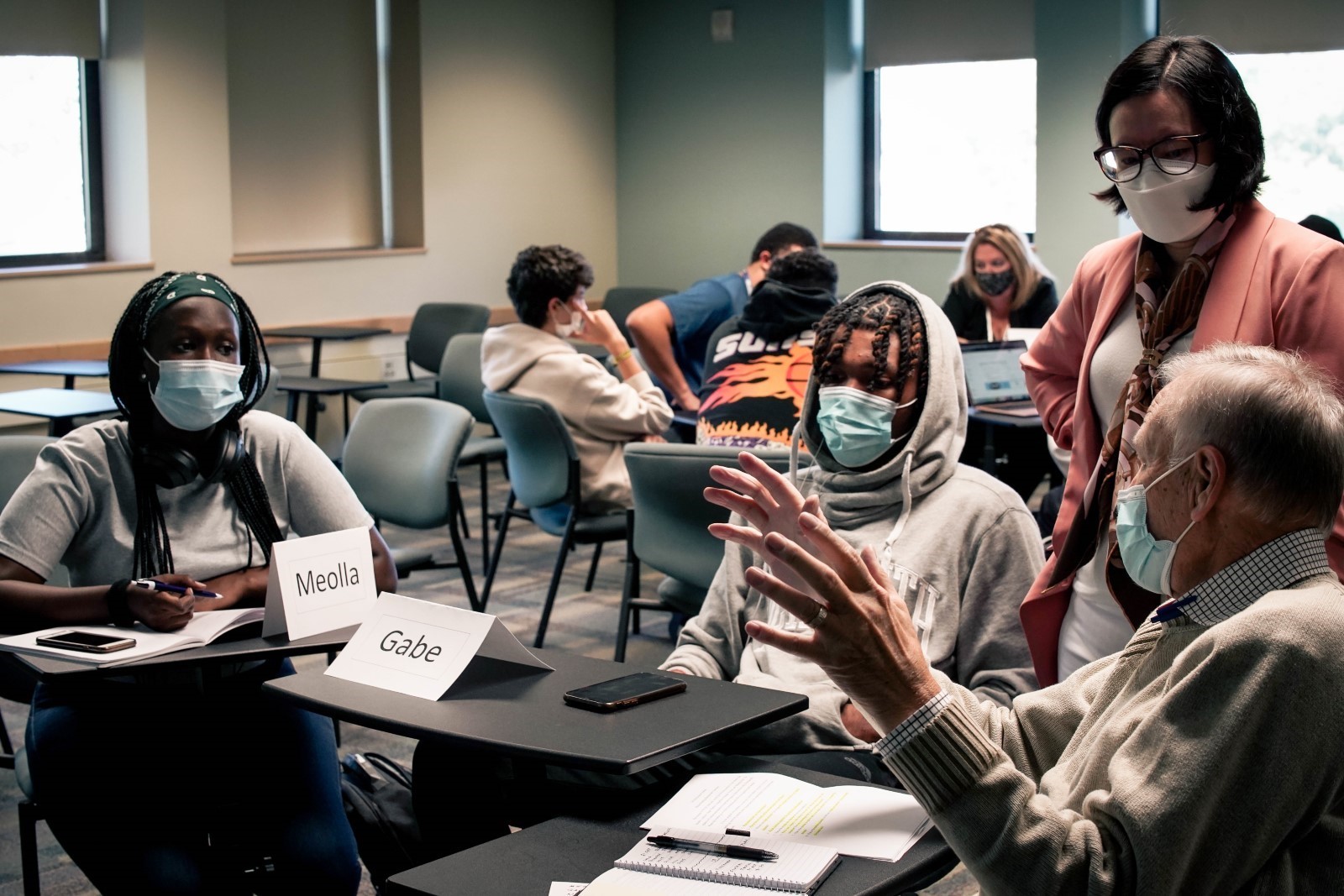 Shakespeare Corrected
Alex Miller,
Associate Professor, School of Theatre & Dance
Shakespeare Corrected's mission is to bring undergraduate students together with incarcerated and disadvantaged populations to collaborate and create a theatrical experience intended to inspire transformation and redemption in students, participants, and their families. Rooted in social entrepreneurship, Shakespeare Corrected is demonstrating with each new season how the arts can literally change lives. In 2018, the Shakespeare Corrected class, 14 Millikin students worked with inmates at Decatur Correctional Center and with clients of local organizations like Boys and Girls Club, Phoenix Academy, Macon Resources, Inc, and Webster-Cantrell Hall to hold performances of Shakespeare's A Midsummer Night's Dream for audiences of friends, family and others. As the faculty who started this project and continues to facilitate it, I have to say it is all the work of the students in the class. They own it. They are thinking beyond themselves and they are helping inmates and clients also think beyond themselves. Our student directors had to modify the play for each cast, since adult inmates can use different skills than special needs populations or after school youth programs, but the outcome is powerful for all involved.