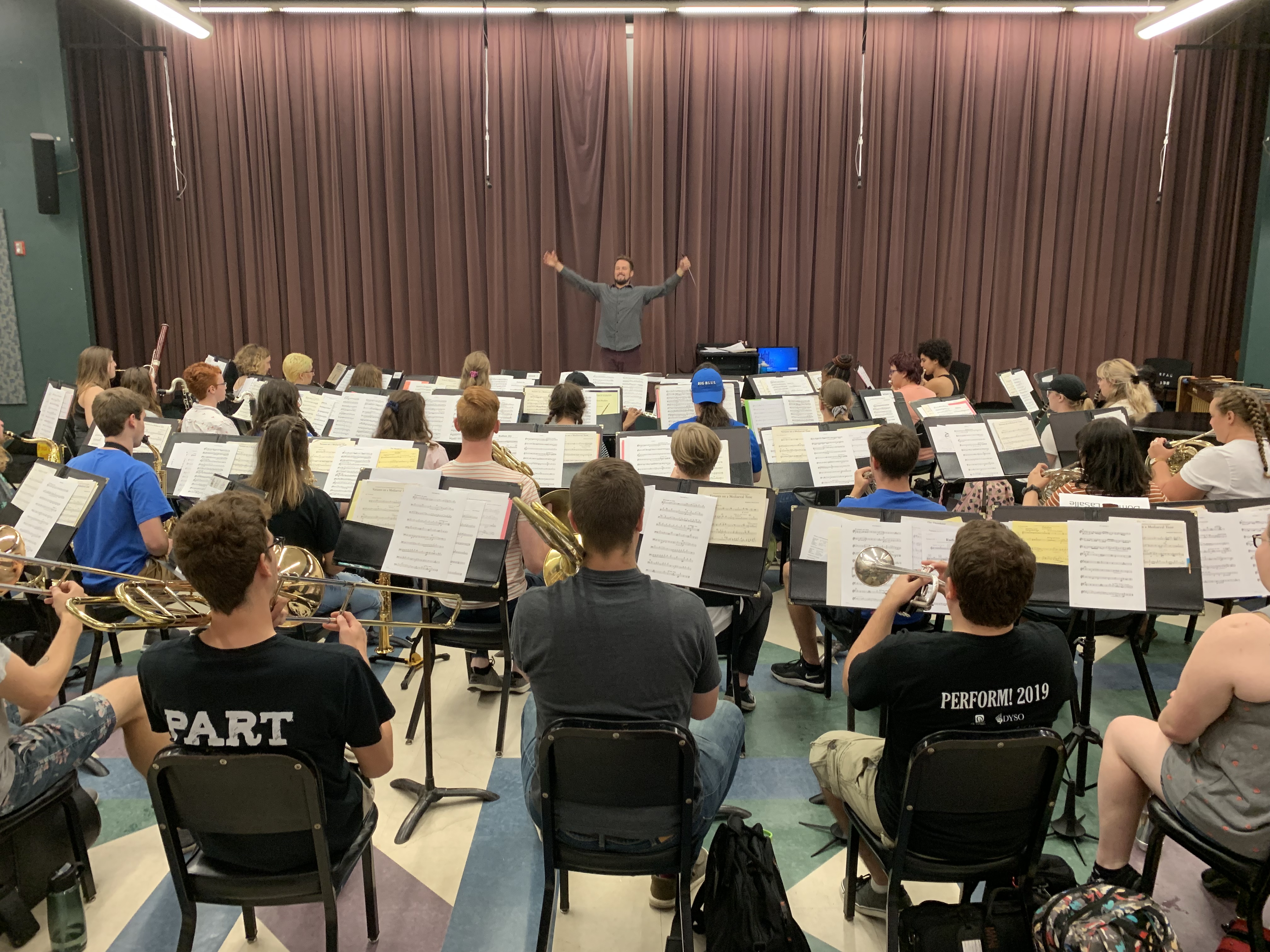 Millikin Symphonic Wind Ensemble Update
The 2019-2020 Millikin Symphonic Wind Ensemble is hard at work preparing for our first concert of the season! After kicking off the Collage Concert in dramatic fashion and hosting an Alumni Band Reading Session and Reunion on Homecoming Weekend, we are enjoying our journey through a variety of incredible music that we hope to share with you on October 13.
Here are ten reasons you might consider joining us:
10. The concert is FREE and all are welcome!
9. There's something for everyone, whether you're a fan of music from the 1700s, 1800s, 1900s, or even the 2000s.
8. The Bears are on a bye week, so why not check out some live music on a Sunday afternoon instead?
7. Our program will take you on a celebratory sonic journey that features visceral power, tender beauty, a Spanish fiesta, jubilant driving energy, and more!
6. The performers are incredibly committed Millikin students from a variety of majors who, in addition to being gifted musicians, are also really great people.
5. Where else in Decatur can you hear Bach and 70s/80s funk/jazz/fusion live on the same concert?
4. Everyone loves a party! This concert, entitled "Celebrations", is basically a musical party. Every piece is sure to lift your spirits in a different way.
3. Good old-fashioned hospitality. This is the new conductor's first concert since moving to Decatur; what better way to welcome someone than attending their first concert?
2. A huge THANK YOU to Dr. Gary Shaw! After 37 (!!!) years leading this fine ensemble, this will be the first time Dr. Shaw gets to sit back and simply enjoy a MSWE concert. Join us as we celebrate and honor him through music.
1. MUSIC is wonderful and meant to be shared – we can't wait to share this incredible music with you!
On behalf of the Millikin Symphonic Wind Ensemble, we hope to see you on Sunday, October 13 at 4:00pm in the Kirkland Fine Arts Center for "Celebrations"!