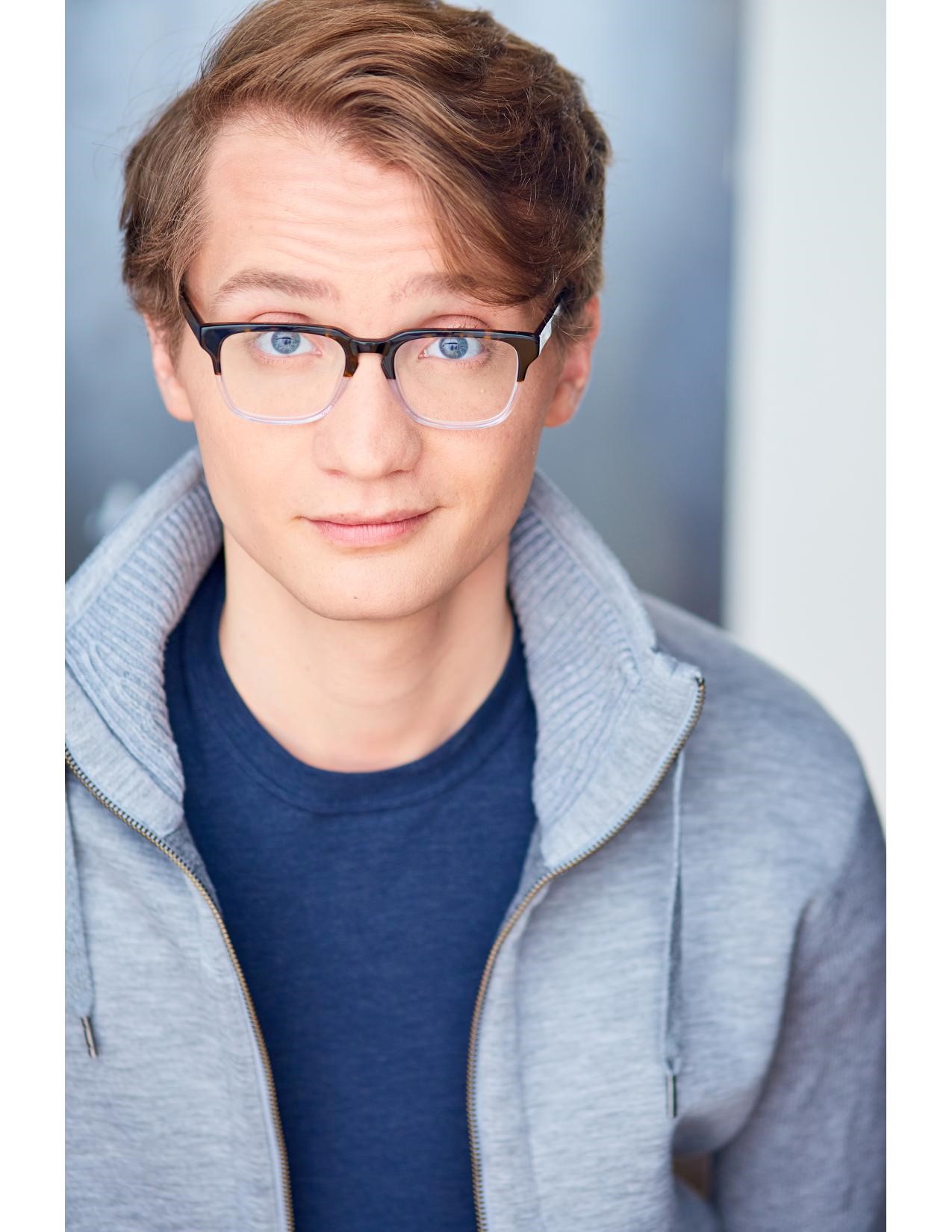 From Chicago to Broadway
Upon graduating from the School of Theatre and Dance with a degree in Musical Theatre, Jake Morrissy moved back to his hometown of Chicago and began pursuing his dreams of becoming a working actor. In a highly competitive field where the odds are stacked against everyone, Jake hit the ground running by landing ensemble roles in a number of summer stock, regional, and Chicago Store Front theatres. It wasn't long before he was booking work in one of the largest Chicagoland musical houses, Aurora's Paramount Theatre, in productions of Disney's The Little Mermaid, and the Abba musical, Mamma Mia!
Jake's hard work and professionalism did not go unnoticed by the producers at the Paramount and in his next production with them, he found himself understudying the lead role of Buddy in the hit holiday musical, Elf. Fortunately for Jake, circumstances offered him the opportunity to perform the role, demonstrating to the Paramount audiences and management his value as a leading man. When it came time for them to cast their production of the Mel Brooks musical, The Producers, they called upon Jake to take on the leading role of Leo Bloom, a character created by Gene Wilder in the original film and Matthew Broderick in the original Broadway production.
The Producers proved to be a big hit for the Paramount Theatre, earning critical acclaim for the overall production and its leading players. More importantly, the production opened doors for Jake setting his career on a new trajectory. He signed with the Gray Talent Group agency who wasted no time putting him in front of some of the most influential people in the theatre industry. This new relationship quickly began producing results.
In August, Jake made his Broadway debut performing the role of Elder McKinley in the smash hit musical, The Book of Mormon, becoming the third Millikin graduate to perform in this legendary production.
Less than a month after making his Broadway debut, nominations for the 2019 Joseph Jefferson Awards were announced. The Joseph Jefferson Awards (or more commonly referred to as The Jeff Awards) were established in 1968 to recognize and honor excellence in the Chicago theatre industry. Among the 2019 Jeff Award Nominees in the "Performer in a Principal Role – Musical" category is Jake Morrissy for his portrayal of Leo Bloom in the Paramount Theatre production of The Producers.
This spring, Jake will return to the Paramount Theatre in the world premier production of the new musical, The Secret of My Success, based on the 1987 comedy starring Michael J. Fox. We congratulate Jake and all of our College of Fine Arts alums who continuously define and demonstrate what it means to be successful in the arts.