The Art of Collaboration
This season, the events on the Kirkland Fine Arts Center's series have been chosen to align with the curricula of the College of Fine Arts, and with Millikin's larger mission to prepare our students for professional success, democratic citizenship in a global environment, and lives of meaning and value.
That alignment will be revealed in every Kirkland event this year. The series will feature performances by two successful MU alumni, comedian Joel Kim Booster in a Homecoming event, and jazz singer Angel Spiccia, performing with the School of Music's Faculty Jazz Ensemble at Christmastime. A relationship between Millikin's concert pianist and faculty member Silvan Negrutiu and renowned international pianist John O'Conor has resulted in a return appearance by Mr. O'Conor on the Kirkland stage. Millikin's efforts to enhance inclusion, diversity, and outreach to our community are revealed in events like Taikoza Drums which draws on Japan's rich rhythmic traditions, the Langston Hughes Project which features the imagery, poetry, and musical idioms of the Harlem Renaissance, and the Kevin Spencer Residency which will engage our students and our communities in a re-imagination of "disability." Kirkland is supporting the School of Theatre and Dance by co-producing the musical Sister Act, based on a film that illuminates the power of sisterhood in all its forms. Finally, the Pink Floyd Laser Spectacular and the multi-media presentation The Triplets of Belleville, which incorporates live music with animated film, shatter the boundaries of genre and media in performances that are rich with visual imagery and the latest synergies of art and technology.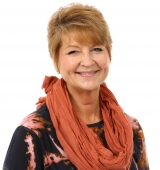 Many thanks to Jan Traughber, Director of Kirkland, for collaborating so closely with the College of Fine Arts in support of our students and faculty, their teaching and learning, and the mission of Millikin University and its expression through art.