Welcome from the Dean of Fine Arts
Dear Friends and Patrons,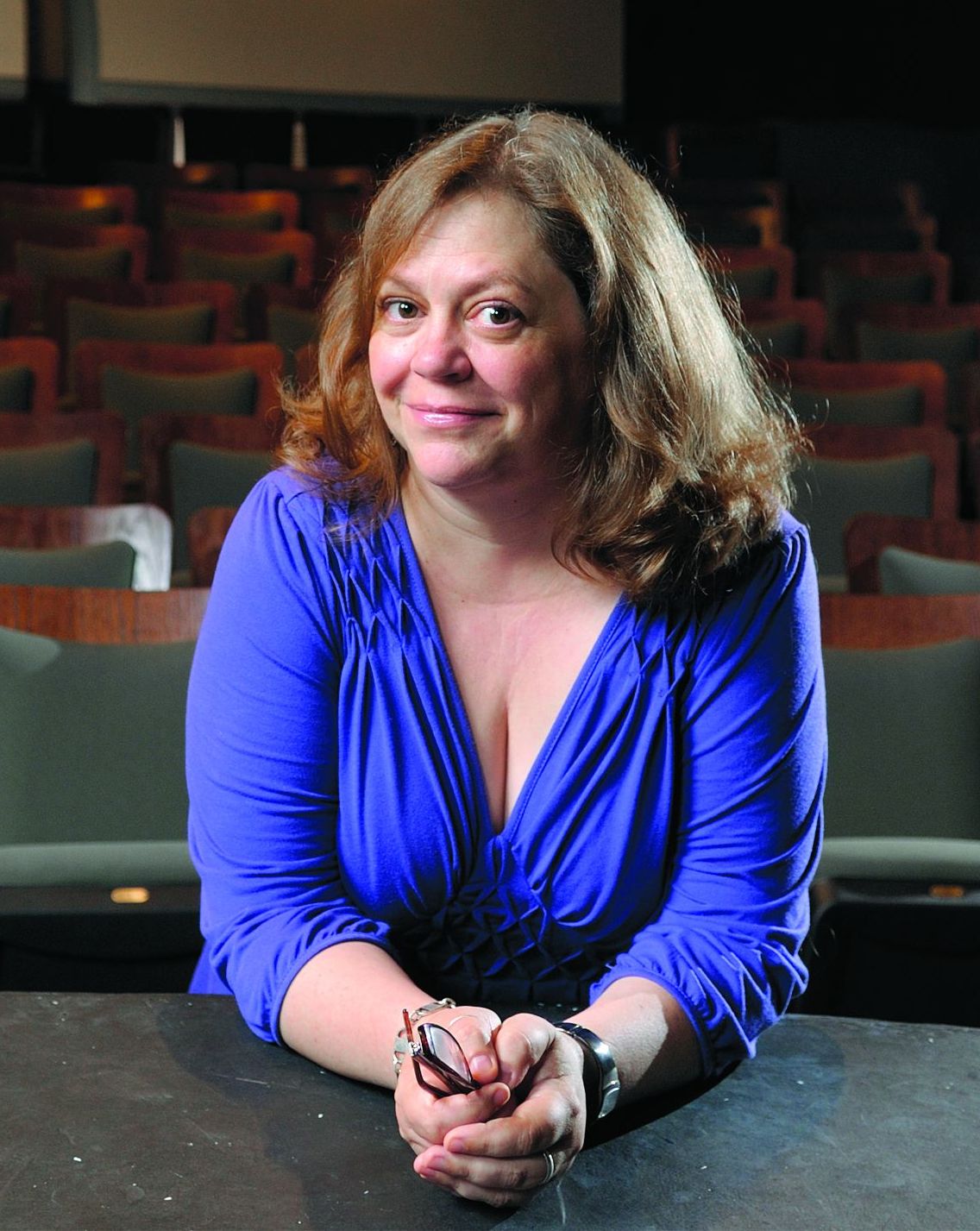 It just keeps getting better. The season of arts events on offer this year by the College of Fine Arts and Kirkland Fine Arts Center may be our most ambitious yet, and students and faculty are already
fully engaged in their studios and rehearsal spaces to bring you a remarkable range of experiences. The Millikin-Decatur Symphony Orchestra gets us started with their Labor Day Pops concert right out of the gate on Sept. 4 in a new location, Central Park, starting at 6 p.m. Bring a picnic!
From that moment on, it is non-stop. Concerts, theatre productions, ballet, art exhibitions, and more are scheduled until the end of the spring term in May. Watch this space for details on performances like The Great Russian Nutcracker, Rhonda Vincent, and the Phantom of the Opera, among many more.
I'd like to highlight a special event taking place as part of our Homecoming Weekend offerings. In addition to the Homecoming Concert by the Wind Ensemble on Friday evening, Oct. 6, Theatre and Dance alumna LaVon Fisher-Wilson will be in town to do a fundraising cabaret for the new Center for Theatre and Dance, "Blue to Broadway," after the football game on Saturday evening, Oct. 7. LaVon will take us down a musical memory lane of laughter, first loves, and life lessons, as she tells the story of her extraordinary time here at Millikin.
We would also like to focus a spotlight on this year's Millikin Faculty Recital Series. As you know, we always showcase the work of our students, but the Faculty Recital Series gives us the opportunity to experience the work of the world-class musicians who teach in the School of Music. The 2017-2018 Faculty Recital Series, now entering its 4th season, will feature a wide range of artistry in five solo and chamber music concerts. Millikin's new Director of Opera Theater Dr. Ian Greenlaw, baritone, and pianist Dr. Silvan Negrutiu will open the Series with a program titled "Poet's Love" including songs by Beethoven, Schumann, Rachmaninoff, and Finzi (Sunday, Oct. 8, 4 p.m., Kaeuper Hall). Next, the Kirkland Fine Arts Center will host an evening of jazz guitar trio with Dr. Mark Tonelli and guests, highlighting arrangements of Italian folk songs, popular songs, and original compositions. (Saturday, Oct. 21, 7:30 p.m., KFAC Lobby) Our third Faculty Recital Series program will feature wind, brass, and string faculty in Beethoven's Septet in E-flat Major, Op. 20, led by Prof. Georgia Hornbacker (Sunday, Nov. 12, 6 p.m., Kaeuper Hall). The Series resumes in February with new Chair of Voice, Prof. Justin John Moniz, joined by Dr. Bruce Gibbons and string faculty to present works by Handel and Vaughan Williams (Sunday, Feb. 4, 4 p.m., Kaeuper Hall). The season will close when Dr. Silvan Negrutiu returns to Kirkland Fine Arts Center with an exciting program of virtuosic solo piano repertoire. (Sunday, March 25, 4 p.m., KFAC). All Faculty Recital Series events are free and open to the public.
Thank you, as always, for being such a supportive audience for the work of our talented students and their teachers. Art isn't really art until it touches an audience!
Hope to see you soon,
Laura Ledford
Dean, College of Fine Arts