How Dr. Ken Laundra's teachings incorporate learning and community-based actions
In line with Millikin University's educational mission, Dr. Ken Laundra uses real, practical experiences in his teachings to help students better understand academic materials.
An associate professor of sociology who specializes in deviance, criminology, juvenile delinquency and environmental sociology, Dr. Laundra integrates service-learning in the classroom through community-based practicums and field excursions. One particular project that fits this mold is for his Environmental Sociology course that, in a unique way, is giving back to the Decatur (Ill.) community.
The culmination of Dr. Laundra's Environmental Sociology course is having students participate in a collaborative, community-based restoration project that teaches the concepts of food insecurity, consumerism, sustainability, biodiversity, environmental justice and deep ecology.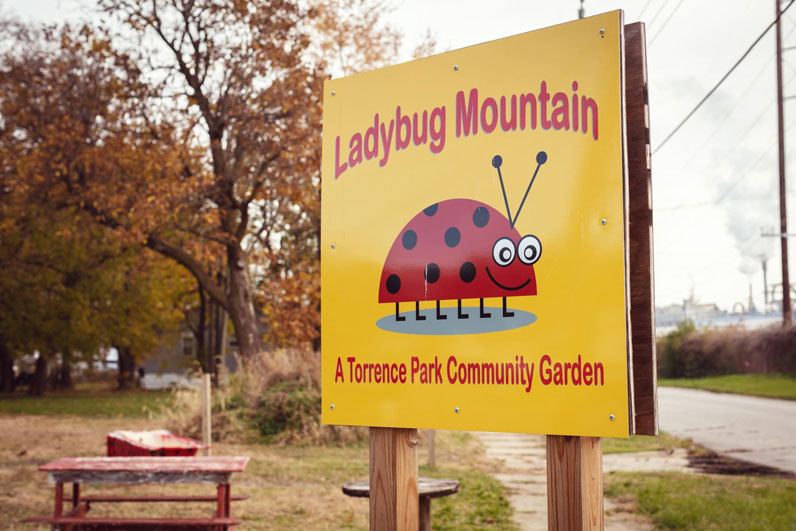 The current class project, or better yet, the "beautification practicum," involves five vacant lots located in the neighborhood of Torrence Park in Decatur. Back in 2019, the city leased the lots in an effort to revitalize them. Dr. Laundra saw this as an excellent hands-on learning opportunity for his students.
"It began as sort of a contest to find the best lots in the Torrence Park neighborhood for renovation. We approached the city manager, and he agreed to lease us the lots and we took it on as an on-going project," Laundra said.
Following a year-long assessment and planning phase, the class came up with the idea of establishing a community garden in one of the vacant lots that also contains a nature trail. "Because community gardens provide such an amazing opportunity for environmental education for students, we found that lot to be the perfect spot for our planned garden," Laundra said.
With the help of Luke Russo, a Dec. 2020 graduate who majored in environmental studies and criminal justice, initial renovations to the lot began in summer 2020. Close to 30 students have helped with the project since then, working alongside the Decatur Audubon Society who assisted with renovations.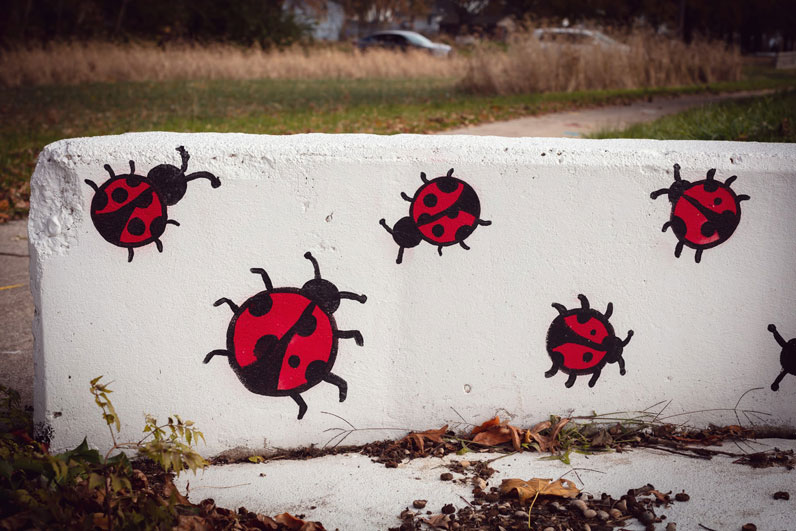 The community garden was dubbed the name "Ladybug Mountain" because children who originally occupied the space were so enamored by the numerous ladybugs in the area. The nature trail includes a concrete enclave that was refurbished into "Mockingbird Way." Northern Mockingbirds, who reside in the bushes along the trail, made a habit of hanging around during the revitalization project which led to the name of the trail.
"It's taken on a life of its own, and for me, I'm really pleased because of my students and what they are learning, the hands-on learning experiences and revitalizing the vacant lots and reviving a sense of community," Laundra said. 'The students, in my mind, get more out of this project because of the exposure to the problems we talk about in the classroom … problems like food insecurity. To come down an actually see a place and improve it by providing fresh fruits and vegetables, it's just wonderful."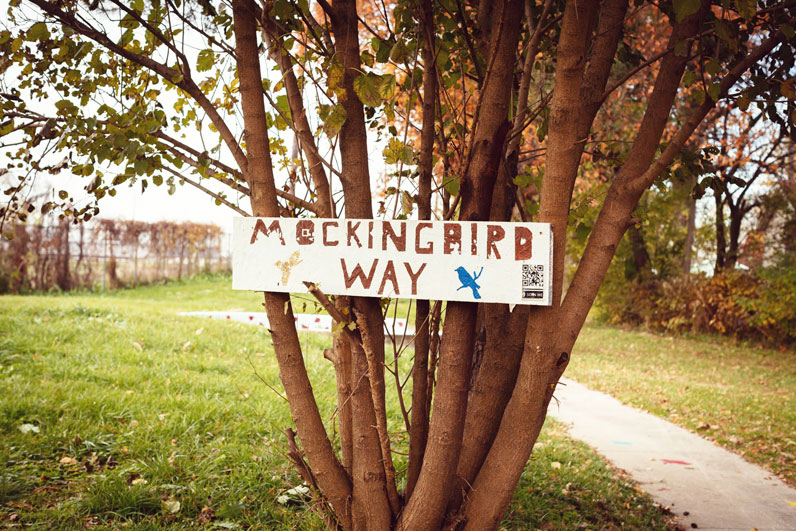 With new funding from the Community Foundation of Macon County, the class will expand on the project this spring at additional sites in Torrence Park. Additionally, Dr. Laundra's course in Social Solutions, his sociology capstone course, as well as interns in sociology and criminal justice will be collaborating with several community groups on the projects.
"I feel like this could go in an unlimited sort of way … one aspect of food insecurity is not just access to fresh fruits and vegetables, but access to healthy living and education about healthy living options," Laundra said. The class aims to use the stone pavilion at Torrence Park for healthy living educational classes to further promote their efforts.
Describing himself as an "outdoorsman," Laundra says nothing excites him more than being able to get outside and host a class at Torrence Park, and engaging his students in a community-based learning environment.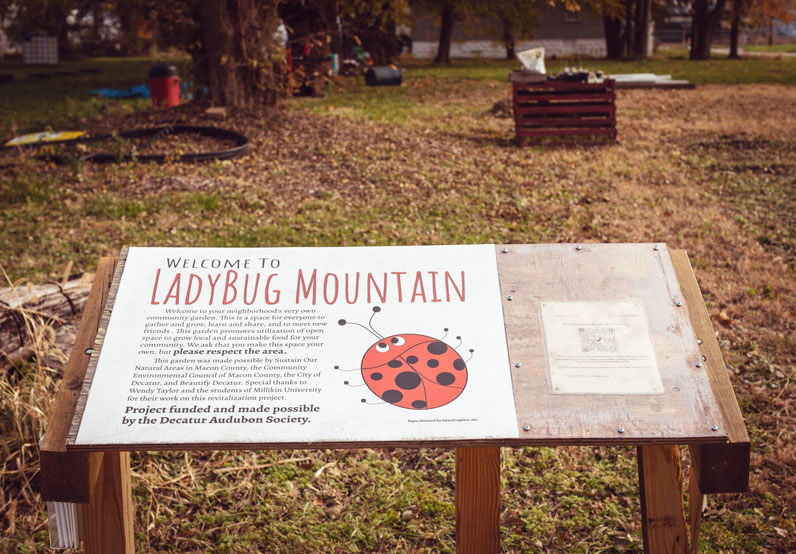 Laundra recently returned from a sabbatical trip to Ukraine where he spent three months (Aug. – Nov. 2021) in Kyiv and Odessa, collecting data for his research on restorative justice. Laundra says his time in Ukraine was very valuable for his academic and intellectual growth, but also for his personal growth as a human being living in a multicultural and diverse global environment.
Laundra was also amazed by the healthy living habits of the people of Kyiv where you could find fresh fruits and vegetables sold at every street corner.
"I come back to the U.S. from Ukraine thinking about issues such as sustainable living, nutritious living, and how I can tie them into my class going forward," Laundra says.