Walk It Like We Talk It makes a difference through change and action
It all began with a Millikin University student and a fellow graduate during the summer of 2020 who, during the Black Lives Matter movement, found a common interest … to better their community. That passion for improvement sparked a new organization in Decatur – Walk It Like We Talk It.
Walk It Like We Talk It is a nonprofit organization composed of people between the ages of 17-30 who strive to make an impact in the community through four areas of engagement: social justice, community service, mentoring and political engagement.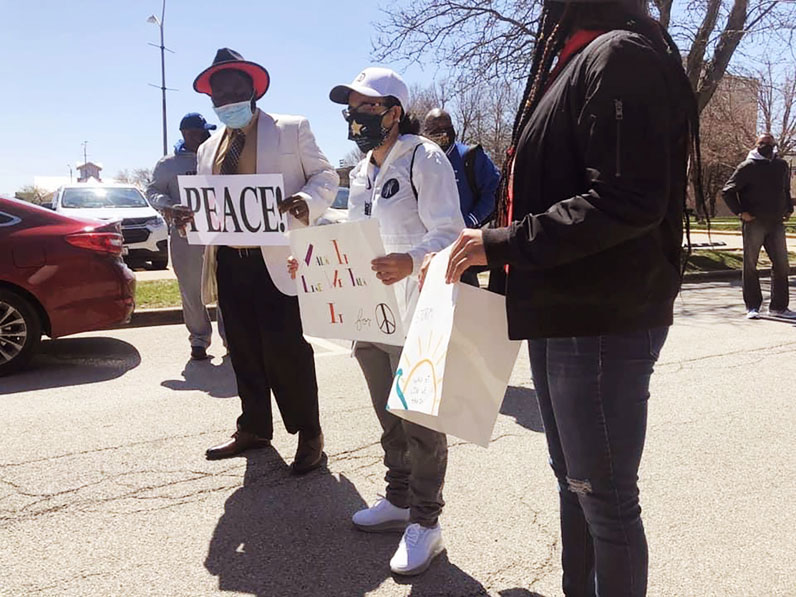 Co-founders Dominique Bates-Smith, Millikin Class of 2019, and Kamryn Harris, Class of 2021, formulated a partnership to bring people together to make a difference through change and action. Bates-Smith serves as chief executive officer while Harris serves as chief operating officer, respectively.
"I met Kamryn (Harris) and found out about the different organizations she was involved with at Millikin. Together we established a Walk to the Polls event during election season (2020) and we had a very good student turnout for our first event," Bates-Smith said. "Afterwards, we recognized how great it was to get youth involved especially in something like voting."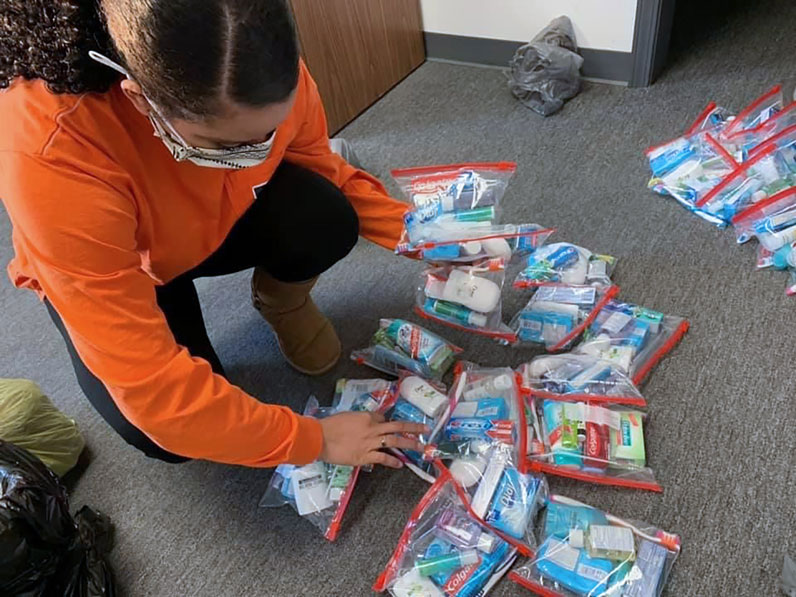 It was Harris who coined the phrase "Walk It Like We Talk It" as the title of the group's Walk to the Polls event. The group kept the name going as they organized more events following election season, including a Black Lives Matter Honor Drive and a Help Those in Need Drive.
Harris' responsibilities include overseeing events and communication with other organizations for collaboration purposes.
"When we collectively come together, there is nothing that we can't accomplish. That's what this group is all about," she says.
In January of 2021, the group distributed blankets, food, face masks, hand sanitizers and gloves around the community to those who were homeless. They also volunteered at places like the Good Samaritan Inn to help those most affected by the COVID-19 pandemic.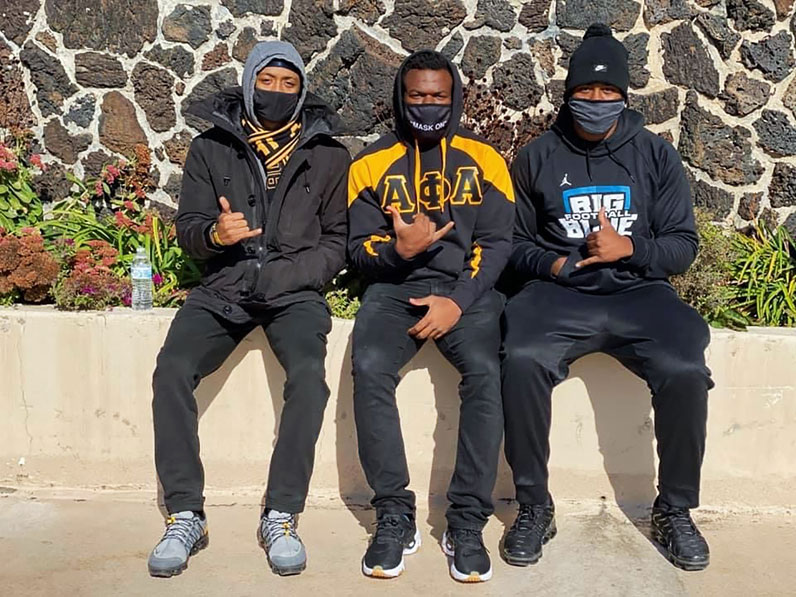 "Usually the people that serve the food at the Good Samaritan Inn are in their 60s. That is some of the people that were most at risk when COVID first hit. So we just stepped up to the plate and helped them out, getting the food out to the community, helping them prepare the food, washing dishes, anything we could do to help them," said Millikin senior De'Juan Sparkman, who serves as chief engagement officer on the Walk It Like We Talk It Executive Board.
Recent local media exposure and social media engagement has helped the organization not only gain more followers but also receive donations in support of their efforts. The organization was also approved for nonprofit 501(c)(3) status in 2021.
"We've received a lot of support … more than what we expected," Bates-Smith said. "For us to establish a nonprofit organization like this is amazing."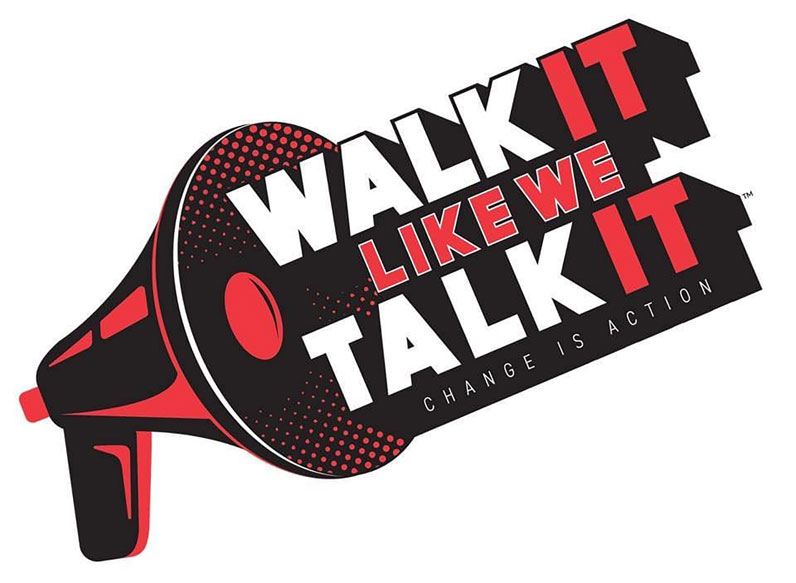 What makes Walk It Like We Talk It distinctive is simple … it's inclusive. People of all ages and backgrounds can support the organization through different efforts. One of the unique areas of engagement the organization provides is mentoring, specifically for college students. "So often, that age group may not have a spot at the head table, and we want to give them that voice," Bates-Smith said. "Our executive board is always open to ideas and we want to get to a point where our members are hosting and leading their own events."
With official nonprofit status in place the next step is expansion, however for Bates-Smith, the hope is to reach a nation-wide audience.
"We want to build our base in Decatur, but we want to expand in Illinois … places like Bloomington and Champaign. My goal has always been to expand throughout the country," Bates-Smith said. "Personally, I always wanted to run a nonprofit organization before the age of 30 and it happened for me at 26."
In addition to launching a new website (walkitlikewetalkit.org), more Help Those in Need Drives are on the horizon for the organization along with other social justice opportunities.
"I think we are all still in the moment … we are excited with what we've done," Bates-Smith said.