Involvement Fair offers opportunities for Millikin campus to learn about student organizations
Each year, students have the opportunity to get to know Millikin University's 90-plus student organizations at the annual Student Involvement Fair. This year's fair was held on Tuesday, Aug. 27 in the University Commons Banquet Room on Millikin's campus.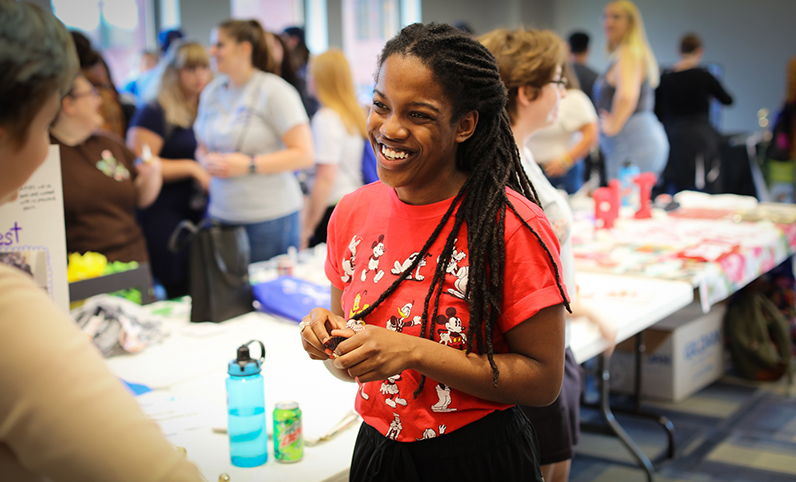 Couldn't make it to the fair? Here are a few organizations that might interest you:
Interested in government or politics? Check out the Multicultural Student Council (MSC). The MSC is a liaison to many of the underrepresented student organizations at Millikin. The student-driven council helps support and promote unity between organizations for the betterment of the campus community. There are many other great government student organizations including Student Senate, Model United Nations, Panhellenic Council and many more.
If you're looking for a way to enhance your academic experience, one of the academic-based student organizations could be for you. There are many different clubs including French Club, Italian Club, Math Club, Society of Physics Students, Sociology Club, just to name a few. If you don't get enough of a subject in the classroom, join one of the organizations to help feed your interest!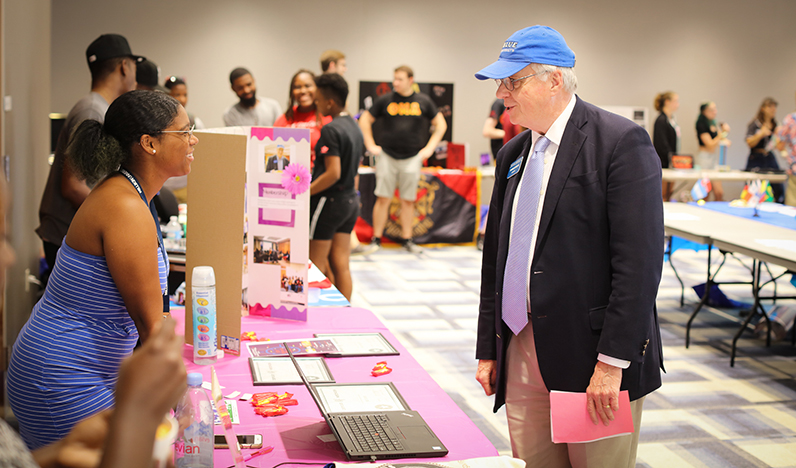 Love the fine arts? Join an organization like Millikin's mixed A cappella group Dissonance which gives you the opportunity to perform at different events and venues. There are many different organizations that rehearse together and perform at Millikin and in the surrounding community. If singing isn't your thing, there's multiple instrumental organizations like Millikin's Piano Club, Flute Society, Guitar Club and more.
While Millikin originally was affiliated with the Presbyterian Church when the school was founded in 1901, the university is open to all different religions and beliefs. There are five different religious and spiritual organizations on Millikin's campus. Fellowship of Christian Athletes, InterVarsity Christian Fellowship, Jewish Student Union, Multicultural Voices of Praises and Newman Catholic Society.
If your interest doesn't fit into one of the previous categories, maybe one of the special interest organizations could be what interests you. Whether it be a love for anime, video games, animals or Ultimate Frisbee, there are organizations that fit those interests specifically.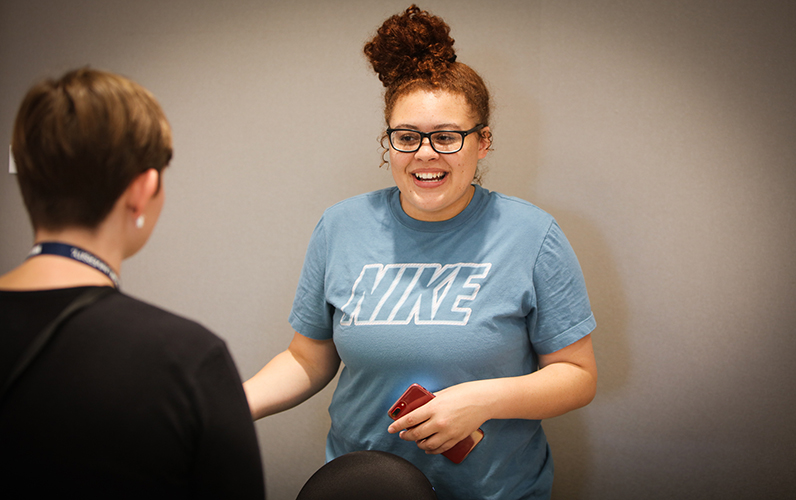 Millikin has some of the best Greek organizations to choose from including six different fraternities and sororities. Informal recruitment takes place this fall, and formal recruitment occurs in the spring. You will be sure to find a home in Greek Life.
Still not quite finding what you're looking for? Well then start your own student organization! Millikin makes it extremely easy to create an organization that has your specific interests in mind. Follow the five steps to starting a new student organization and you can create an organization for students with the same interest as you.