From fun games to making a playlist – Your Tips for the Best Friendsgiving
It's that time of year again, Thanksgiving! We all reserve Thanksgiving Day for our family, but do you take time to celebrate your friends? If you haven't had a "Friendsgiving" before you are missing out on an awesome event to celebrate your second family! The best part of Friendsgiving? You don't have to do it on a specific day in November, just whenever is convenient for you and your friends. Do you want to host one this year? Here are five ways to ensure that you host the best Friendsgiving ever.
1. Have Each of Your Friends Bring Their Favorite Family Recipe
This can get really tasty and fun when your friends bring a surprise Thanksgiving dish to the celebration. Some of your friends may be from different regions of the U.S. and some could even be international. Not only does this allow you to try new foods, but it allows you to learn something new about your friends and their culture.
2. Plan a Fun Game to Play after Dinner
My personal favorite? Heads-up or charades! These games always end in roaring laughter for everyone. If these games aren't your cup of tea, try other favorites such as Cards against Humanity, a poker tournament, Clue or Jenga. Not only are these games fun, but they also extend the time length of your Friendsgiving. More time = more fun.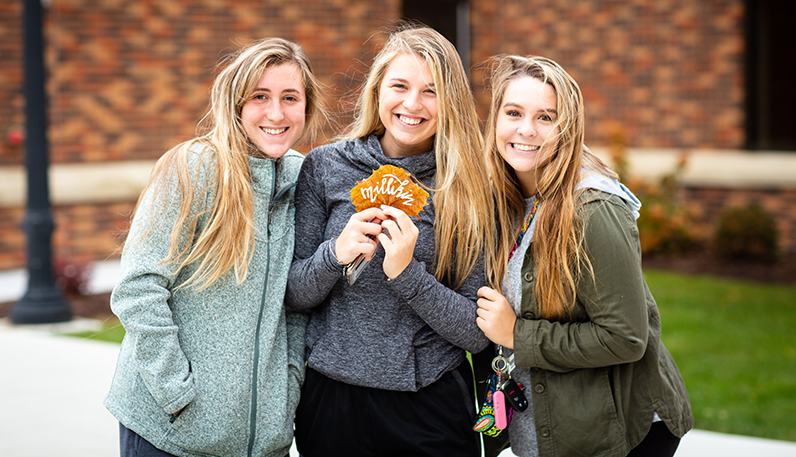 3. Make a Playlist
It's no secret that a good playlist is essential to throwing a great party. You can plan your Friendsgiving playlist one of two ways, either pre-Christmas/Holiday music or a compilation of your favorite songs. You will probably find yourself singing along!
4. Take Pictures!
There is no better way to capture the moment than to take loads of pictures of you and your friends. After all, if it didn't end up on Instagram did it even happen?
5. Make it an Annual Event
At the end of the night you will be happy that you took the time to plan your first Friendsgiving.You will cherish the moments and memories you made with your friends, and the best way to ensure that you all get together again? Make a vow to have an annual Friendsgiving.
So there you have it, Friendsgiving! That doesn't sound too complicated, now does it? So what are you waiting for? Pull out your phone, text your group chat and schedule your Friendsgiving.