Resolutions you should start before the New Year
It's easy to tell yourself that you will begin your New Year's resolutions January 1st. This gives you enough time to continue your unhealthy behaviors for a little longer while feeling guilt-free because you promise yourself you will change come the New Year. Although starting your New Year's resolutions January 1st might be the most realistic for your lifestyle, we have compiled a list of top five best resolutions that you should start before the New Year. So why wait?! Get started!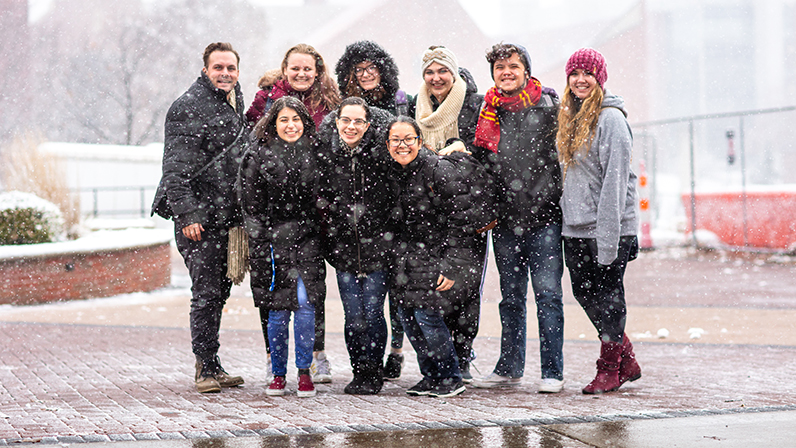 1. Get out of bed when your alarm goes off
For most college students going to bed on time isn't viable. Between extracurricular activities, homework, work and a social life, sleep often comes last on their list of priorities. Maintaining a sleepless lifestyle isn't healthy and typically leaves students hitting "snooze" as many times as possible. This leads to constantly being late, feeling rushed, and overall, a less productive day. Prioritizing sleep and getting out of bed when your alarm goes off will not only leave you having a better day, but it will create a healthier lifestyle that will benefit you in the long run.
2. Call an extended family member once a month
When was the last time you called one of your grandparents? Aunts? Uncles? Cousins? Most likely, the answer is never. Don't beat yourself up over this, it's hard to remember to check in on everyone when your own life is crazy busy. Setting aside time once a month to call an extended family member is the key to balancing your family duties.
3. Plan a weekly activity that does not involve your phone
Don't freak out – this is not difficult! We live in a time where being attached to our phones is part of our daily routine. We constantly rely on our devices to give us the information we need to get through our daily activities (GPS, calendars, reminders, etc.) and rarely find ourselves not within five feet of our cellular device. So why not try to unplug once a week? Here are a few ways how:
1. Plan a coffee date with a friend and leave your phone in the car
2. Cook dinner and print the recipe off beforehand
3. Workout in a group setting where you don't need your headphones for music
If you don't enjoy coffee, cooking or working out there are a multitude of other ways to unplug for a period of time. Making time to do this every week will leave you feeling refreshed and balanced.

4. Try something new every month
I can assure you this is much easier to do than it sounds. Simple things such as trying a new drink at Starbucks, reading a new blog or walking a different way to class can add the perfect amount of variety to your daily, weekly or monthly routine. If you're looking for more change in your life try going vegetarian for a week, eating at a new restaurant or going to a new workout class. While consistency is key for success, so is giving yourself variety. Giving yourself new things to look forward to will not only spice up your life, but will give you a wider array of experiences.
5. Give yourself a break
When in doubt, don't give up on yourself! Giving yourself a break and realizing that change takes time is the number one most important thing to do in 2020. Now what are you waiting for?! Start these resolutions sooner rather than later.