A new era at Millikin University has begun
A new era at Millikin University has begun. Dr. Patrick E. White has retired and Dr. James M. Reynolds has started his new position as Millikin's 16th President.
While we will miss President White dearly, we are excited for the bright, new future that lies ahead for Millikin University. The campus community is looking forward to the leadership qualities of President Reynolds and his ability to leave a long-lasting legacy on the Big Blue.
By now you probably know his name and know he has Presidential experience with his previous positions. However, there may be a few facts about him that you do not know. For that reason we have compiled the top five facts about President Reynolds that you did not know. Enjoy!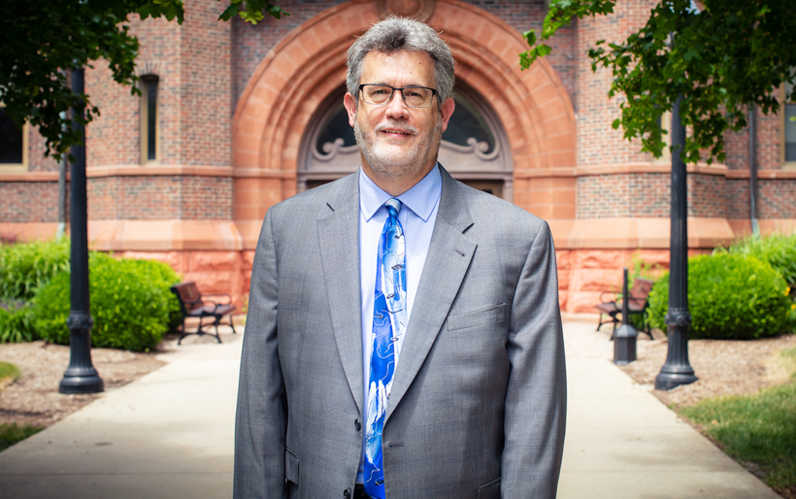 1. He is a Decatur, Ill., native and grew up six blocks away from campus.
2. His work in the classroom has led him to win six Teacher of the Year awards.
3. He earned his Bachelor of Arts in Biology from Drake University.
4. He also has a Master of Arts in Zoology from DePauw University.
5. To top it all off, he has a Ph.D. in Biology from Illinois State University.