Studying with a Fresh Perspective
With finals week upon us, Millikin students are actively preparing and studying for exams. Whether you are a first-year student or you are about to graduate, finals week can be a busy and stressful time.
Chris Cunningham, a senior sport management and theatre major from Cary, Ill., has been through quite his fair share of college finals. Going into his last finals week, Cunningham has a few tips and tricks to share with his fellow Millikin students that has helped him with exams throughout his college career.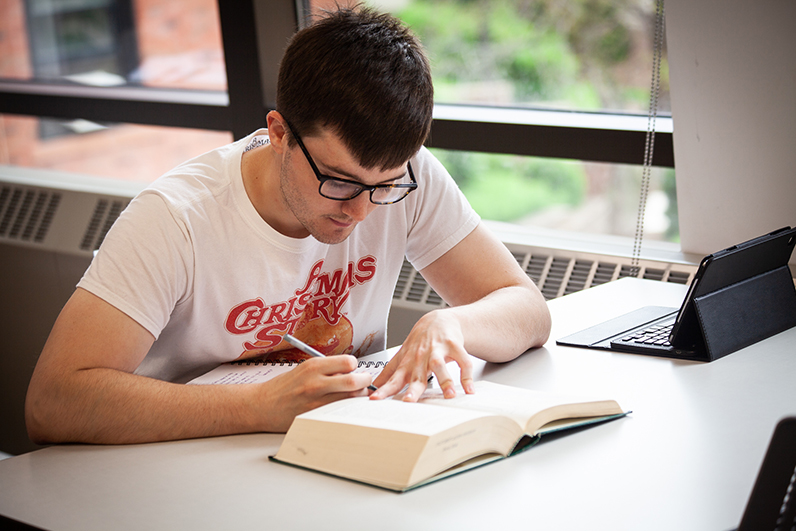 Sleep on it
"I've learned pulling all-nighters won't always get you the outcome you want. I found it helpful to study the night before an exam, get some sleep, and then wake up and review the material. I recalled more information that way rather than staying up and studying all night."
Study with classmates
"If you study in a group, you can help each other out with any questions you may not know. I found that reteaching material to my classmates that they may not understand helps me comprehend and remember the information. Also, it's great to have support especially if there is a final that you are extremely worried or stressed about it."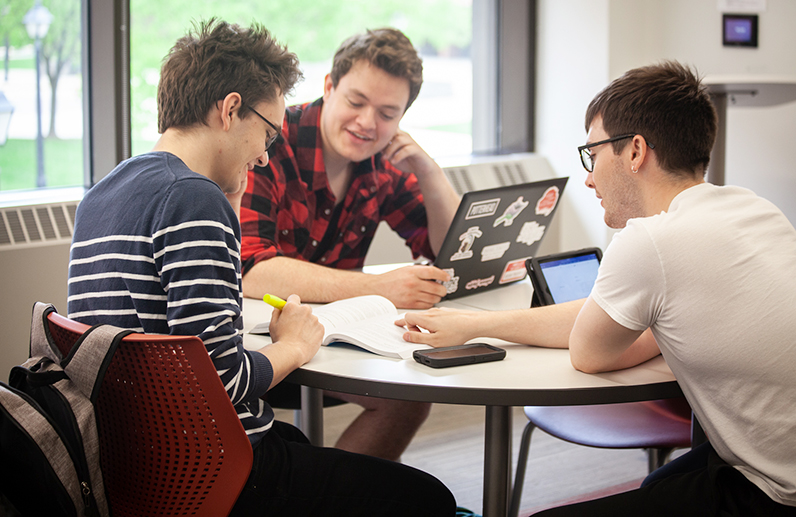 Change up your study habits
"Sometimes when studying the same material, it helps to change the way you study it. Try flashcards, re-reading through notes, coming up with possible exam questions, etc. There are different ways to study the material that help me retain the information better and have a clearer understanding of the information."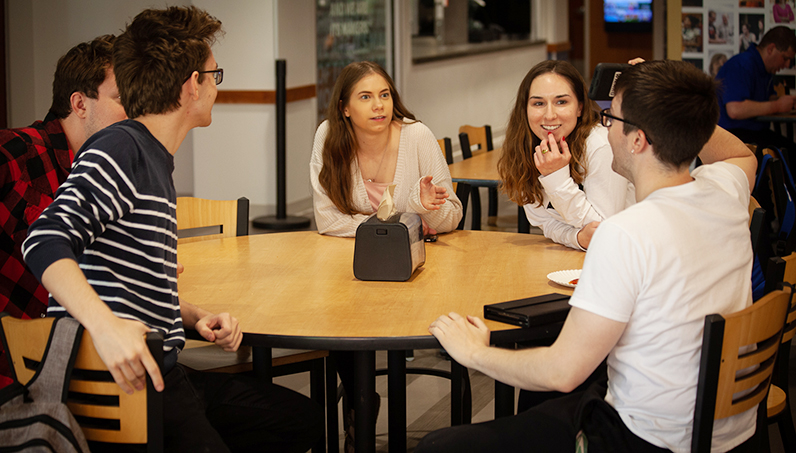 Take a break and have some fun
"It's alright to take a little time to do something that makes you feel good. You'll be in a better mental state if you take breaks rather than choosing to study all day, every day. Having time set aside to go do something I enjoy gives me motivation to go back and get the studying done that I needed. Even if it's just hanging out with your friends for a little bit, it will help! Also, getting away from the study material might help you come back to studying with a fresh new perspective."