Millikin's most beloved holiday event returns Dec. 4-5
Millikin University's most beloved holiday event Vespers returns Dec. 4-5, 2021, at Kirkland Fine Arts Center. Performances will be held on Saturday, Dec. 4, at 2 p.m. and 7:30 p.m., and on Sunday, Dec. 5, at 2 p.m. and 7:30 p.m. All attendees will be required to wear a mask while inside Kirkland Fine Arts Center and adhere to social distancing guidelines.
Tickets for Vespers are $10-15 and will go on sale Tuesday, Nov. 2, starting at 10 a.m. Patrons can buy tickets online in household groups ("pods") of 1,2 or 4. If your group does not fit into these arranged seating pods – please call or visit the box office for seating options.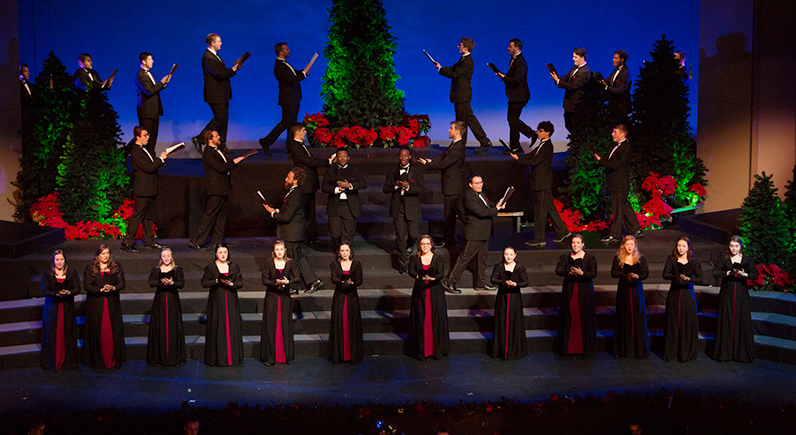 Tickets can be purchased online, over the phone or in person at the ticket office between 10 a.m. and 5 p.m. Tuesday-Friday. Discounted tickets as well as handicap seats are not available online but can be purchased at the ticket office. For further inquiries, visit kirklandfinearts.com or contact the Kirkland Ticket Office at 217.424.6318.
For more than 60 years, Millikin University's Vespers has signaled the start of the holiday season in central Illinois with a sumptuous evening of carols, choirs and candlelight. More than 200 musicians come together for this joyous musical feast. Songs from past centuries combine with familiar carols and arrangements to create an evening of seasonal warmth for the whole family.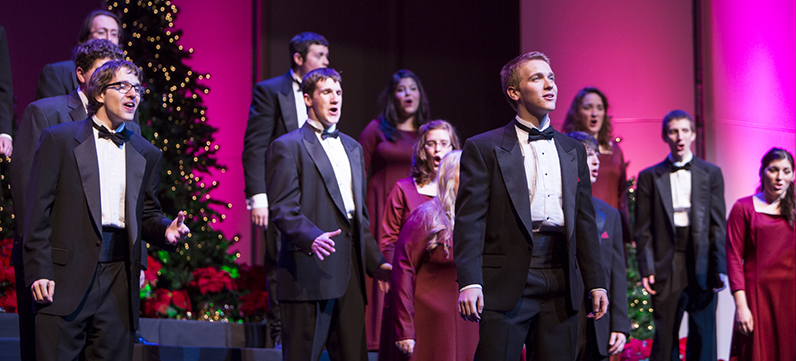 Originating in 1959, Vespers is a long-living, beloved tradition in not only the Decatur area but around the world. In 1921, Millikin began a much smaller version of Vespers in which faculty put on a concert for students. This eventually transformed into a holiday choral concert developed by Robert D. Hoffland. From that moment, it has developed into the glorious tradition which we all know and love today.
Dr. Brad Holmes, director of choral activities at Millikin and artistic director for Vespers, has conducted Vespers, along with director Beth Holmes and other faculty members, for over 25 years. Each year, new music is added to the traditional Christmas stories told by the choirs.
"The spirit that was started more than 60 years ago continues to grow. Each year, Vespers provides a wonderful opening for the holiday season," Holmes said.
With nearly 8000 attendees between all four performances, Vespers has become one of the largest celebrations in the Macon County area.