Millikin musicians to compete for School of Music's top honor
The Millikin University School of Music will commemorate the 20th anniversary of its most prestigious honor, the Hollis Prize, with a gala event featuring competition performances from three student finalists on Saturday, April 23, 2022, at 7:30 p.m. at Kaeuper Hall. The Hollis Prize Competition is free and open to the public.
First awarded in 2003, the Hollis Prize represents the highest form of recognition bestowed upon a vocal or instrumental performer at Millikin University.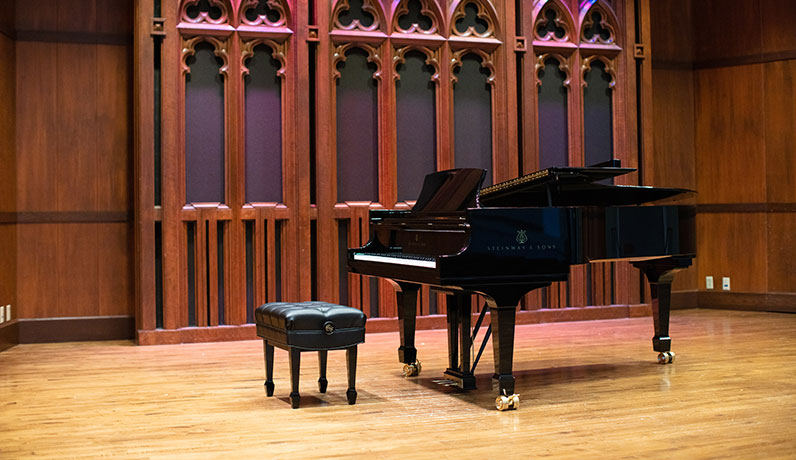 This year's finalists are Cecilia Antonelle, a senior vocal performance major from Long Island, N.Y.; Max DiPasquale, a senior music education-instrumental major currently studying saxophone from Belleville, Ill.; and Hannah Markun, a senior trumpet performance major from Plainfield, Ill.
Millikin University is one of only a few schools in the country to offer such a prestigious prize through a music competition. Students must audition for Millikin music faculty for this opportunity, and after a rigorous selection process, three finalists are chosen to perform in a live final competition recital adjudicated by credentialed professionals outside the university. Previous winners have gone on to excel in graduate school and/or their chosen professional careers.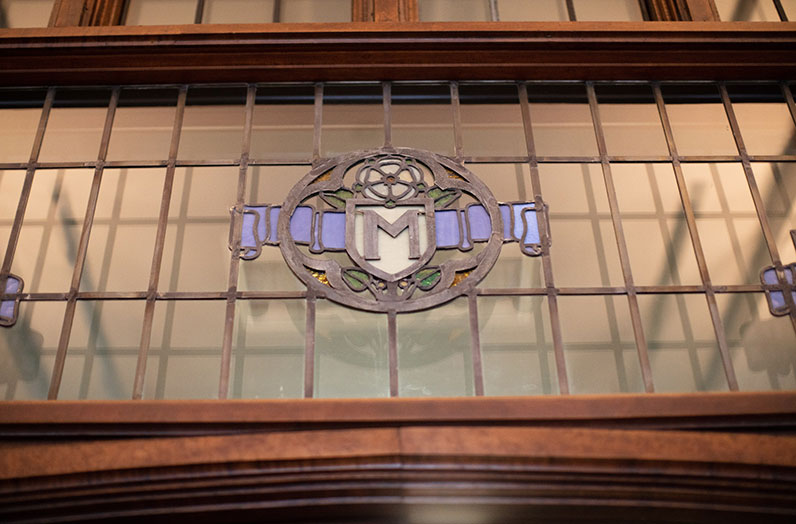 The Hollis Prize winner receives a monetary award of $2,000 in addition to the opportunity to perform a ceremonial showcase recital culminating the event. Each runner-up receives a $500 monetary award.
The annual competition is made possible by Dr. C. Kimm Hollis, a Class of 1972 Millikin graduate who is retired department chair and professor emeritus of music at Hanover College in Hanover, Ind.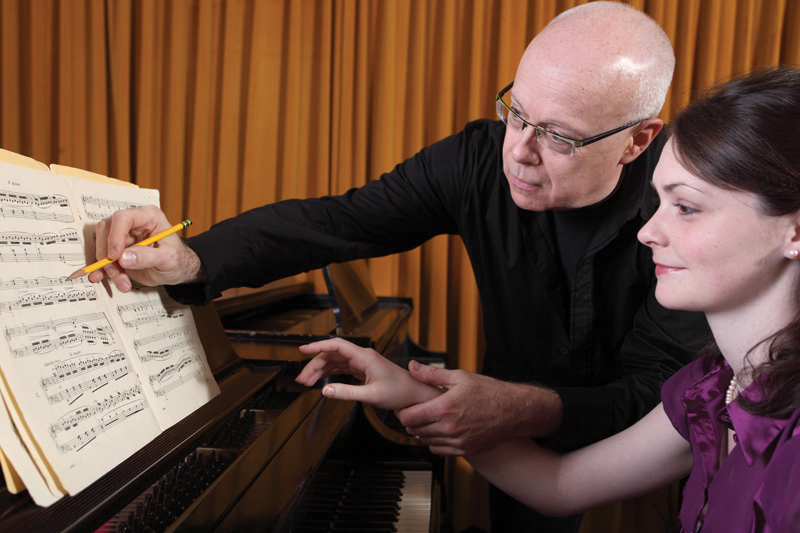 In addition to the performances, the competition on April 23 will serve as the conclusion of the Kaeuper Hall renovation "kickstart challenge." Dr. Kimm Hollis has generously donated $100,000 toward improvements to Kaeuper Hall, and challenged alumni and friends to join this "kickstart challenge." These renovations will assist in installing state-of-the-art technology for multimedia production needs, sound-dampening curtains, improved lighting, updates to the piano lab, purchasing a marimba for Kaeuper Hall, purchasing a contrabassoon for the Millikin-Decatur Symphony Orchestra (MDSO) and Millikin Symphonic Wind Ensemble, an alumni guest-artist fund and other additional improvements.
The Hollis Prize Finalists
Cecilia Antonelle
A senior vocal performance major from Long Island, N.Y., Cecilia Antonelle is studying with Dr. Troy Castle and previously with Professor Beth Holmes. Antonelle is an active member of the University Choir, Millikin Opera Theatre and serves as Sergeant-at-Arms for the music fraternity, Sigma Alpha Iota. During their time at Millikin, Antonelle has won second place in the Lower Classical division at NATS and the Concerto/Aria competition. They have also been a featured soloist for events such as Vespers, and most recently, Masterworks V: Choral Portraits with the MDSO. After graduating, Antonelle plans to pursue a degree in music therapy so that they may continue to heal and connect with others through music.
---
Max DiPasquale
A senior music education major, Max DiPasquale is currently studying saxophone with Dr. Perry Rask. DiPasquale is the son of two Millikin alumni and has been involved with many instrumental ensembles at Millikin, including lead positions in Saxophone Quartet I, Jazz Band I, Advanced Combo and the Latin Jazz Project. Further, DiPasquale has served as saxophone section leader of the Millikin Symphonic Wind Ensemble since his junior year. He was recognized as an "Outstanding Sophomore" in 2020 by Pi Kappa Lambda and has also earned an "Outstanding Soloist" award at the Elmhurst Jazz Festival. In 2021, he earned second place in the Hollis Prize and was named a Presser Scholar for his work as a junior instrumentalist. DiPasquale is in the honors program at Millikin with an overall GPA of 3.9 and is a member of the Pi Kappa Phi honors society. As a member of the Golden Apple Program, DiPasquale plans to teach at a school "of need" after graduation and also intends to pursue graduate school.
---
Hannah Markun
A senior trumpet performance major, Hannah Markun is currently studying with Professor David Moore. Her past instructors have included Professor Randall Reyman and Dr. Robert Sears. Markun has participated in several major ensembles at Millikin University, including the Millikin-Decatur Symphony Orchestra, Jazz Band I (lead), Latin Jazz Project and the Millikin Symphonic Wind Ensemble (principal). In 2019, she was recognized as an "Outstanding Freshman" by Pi Kappa Lambda, and in 2021, selected to perform in the Pi Kappa Lambda Honors Recital. Markun is a dedicated member of the Nu Chapter of Sigma Alpha Iota, International Music Fraternity, currently serving as the Chapter President. After graduation, she intends to pursue a master's degree in trumpet performance with the intent of becoming an orchestral trumpet player.
The mission of the Millikin School of Music is to develop the whole musician – artistically, intellectually, technically – through the integration of theory and practice in an environment where students become active learners through their relationships with faculty, who themselves continue to grow as artists, scholars and teachers.
Millikin's nationally recognized School of Music brings relevant, performance-based opportunities to all facets of undergraduate music education. With five distinctive music degree programs and additional certificate options, students find their path to professional success through a blending of creative, performative, scholarly and entrepreneurial experiences designed to train the next generation of music professionals. The School of Music also offers multiple opportunities for Millikin students to get involved in over seven ensembles.