Music Industry conference shines light on creative community
Singers, musicians, producers and artists are invited to attend the 5th annual Midwest Music Expo (MmX™), returning to Millikin University on Saturday, May 7, 2022. The Midwest Music Expo will be held in the University Commons on Millikin's campus from 10 a.m. – 4 p.m. Tickets are $20 to attend, and parking is free.
Started in 2019 by Martin Atkins, coordinator of music business at Millikin University, along with Millikin students, the Midwest Music Expo is a hub for the exchange of ideas, connections and opportunities for singers, musicians, producers, DJs, managers, podcasters, bloggers, designers and artists. From amateurs to professionals, there is something for everyone.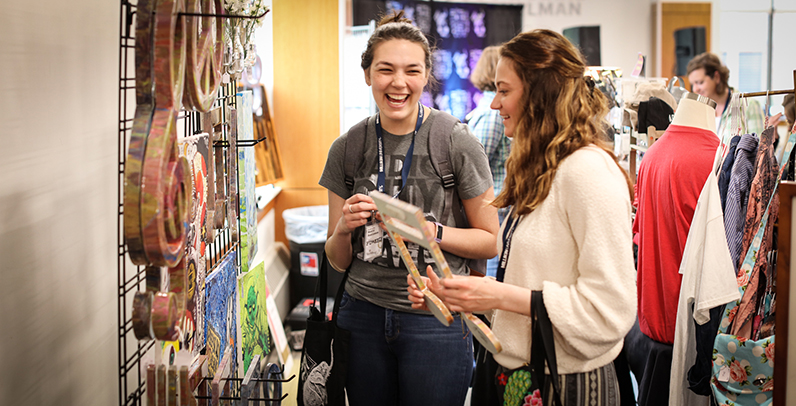 "It is a music industry creative conference," Atkins said. "We are shining the light on the creative community in Decatur [Ill.]. It's a lesson in community involvement. There is so much potential in Decatur and everybody can help each other."
This year's expo will feature 43 speakers and panelists, including keynote speaker Wendy Day, founder of Rap Coalition–a not-for-profit organization that pulls artists out of bad contracts and helps them become successful. Day has worked with artists such as Eminem, Lil Wayne, Master P, Twista, Hot Boyz and many more, and she offers her expertise through panel discussions, seminars, negotiations, mentorships and consultations. Day will share insights into her accomplishments and how you can achieve your goals.
MmX™ featured speakers and panelists will also include Chicago Attorney Eddie Sanders; Audrey Martinovich, co-owner of Audio for the Arts; Orville Kline Ableton, certified trainer and DJ; Aly Swengel of Decatur Health and Wellness/Float Decatur; and Martin Atkins.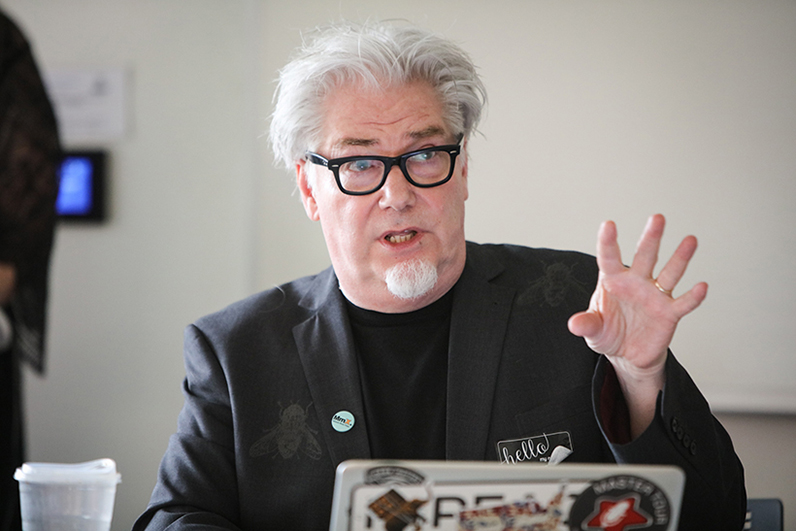 Martin Atkins
Best known for his work with artists such as Nine Inch Nails, Ministry and Public Image Ltd., Martin Atkins has been at the center of the music industry for over 40 years. His experience in nearly every aspect of record production and promotion has given him a unique perspective not only on where the music industry is currently, but where it is going in the future, and he has brought that perspective to Millikin University's School of Music as coordinator of music business. Touring professionally since the age of 18 with Public Image Ltd., Killing Joke, Ministry and his industrial supergroup Pigface, Atkins' time on the road has been the foundation of his teaching career accompanied by his first book, "Tour:Smart," that has been called "the bible of touring."
"For me, this expo is about intellectual property, connections and community," Atkins said.
The expo will feature 25 artists across three stages with live performances on the Oakwood Festival stage, a live drawing, a screen-printing workshop where guests can print their own posters, an Ableton Workshop, a songwriting workshop, song listening panel, vinyl, clothing, networking, robots and more.
The expo will feature over 25 vendors who will set up shop, meet and greet guests with great products and unique experiences.
Tickets for the Midwest Music Expo are $20 and can be purchased by visiting midwestmusicexpo.com. For additional information about the conference, including details about panelists, speakers and more, visit midwestmusicexpo.com or visit the Midwest Music Expo Facebook page at facebook.com/mmxillinois.