"I know it's only rock and roll, but I like it."
— "It's Only Rock and Roll" 1974 Rolling Stones hit by Mick Jagger and Keith Richards
The Stones aren't alone. Judging by the ongoing interest in First Gig Rock and Roll Camps and MU's new Rock University program, rock and roll really is here to stay … at least in the Decatur area.
Affiliated with the School of Music's renowned Preparatory Department, Rock University is an eight-week program for middle and high school students with some instrumental or vocal experience.
"Rock U grabs young musicians ages 10-17 who play guitar, drums, bass, keys or sing, and we split them up into rock bands over the course of eight weeks," says one of the program's co-founders, Braun Sheets. "The idea came from the First Gig program that [Rock University co-founder] Graham Wene, and I help run with First Gig Decatur Director Mikey Schoneman, other local musicians and supportive parents."
First Gig Rock and Roll Camps have been held in Decatur over the past four summers, with last summer's camp located for the first time in Perkinson Music Center on Millikin's campus.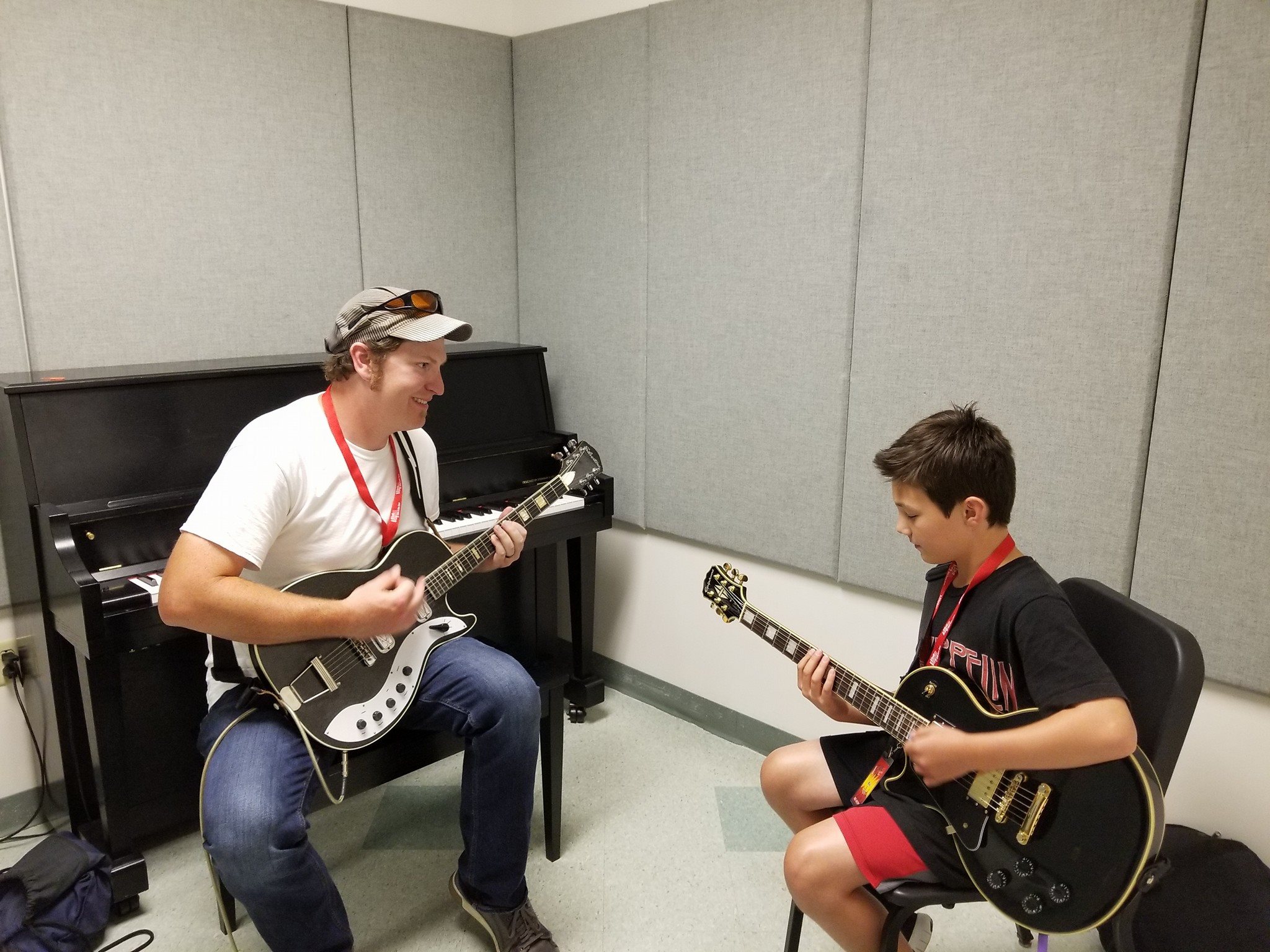 "I've been aware of the First Gig program for a number of years and followed their progress," says Millikin's Neal Smith, associate professor of music and coordinator of MU's instrumental music education program. "I've visited their summer programs and always been impressed by what they do with the students in such a short time. I've always wanted to do something similar during the year and I invited them to hold their camp here on campus last summer."
After successfully introducing the program to the Millikin community through the summer camp, Smith talked with Schoneman about conducting a year-round program at the university.
"Mike introduced me to Braun and Graham and we started brainstorming about ways that a program like this would work on a weekly basis," says Smith. "We put together a proposal to start this fall. We plan to have a similar session in the spring and continue from there."
Now that Rock U is located on-campus, Smith serves as an instructor and also handles the administrative tasks of running the program. School of Music faculty members, including Assistant Professor of Guitar Mark Tonelli, have performed for the students, and music education majors and other Millikin students have helped out. "We also bring in musicians from our local music scene to help with individual lessons or give advice to the kids," Sheets says. "It's turned into a great network of all kinds of musicians in the area to help build the future of our local music scene."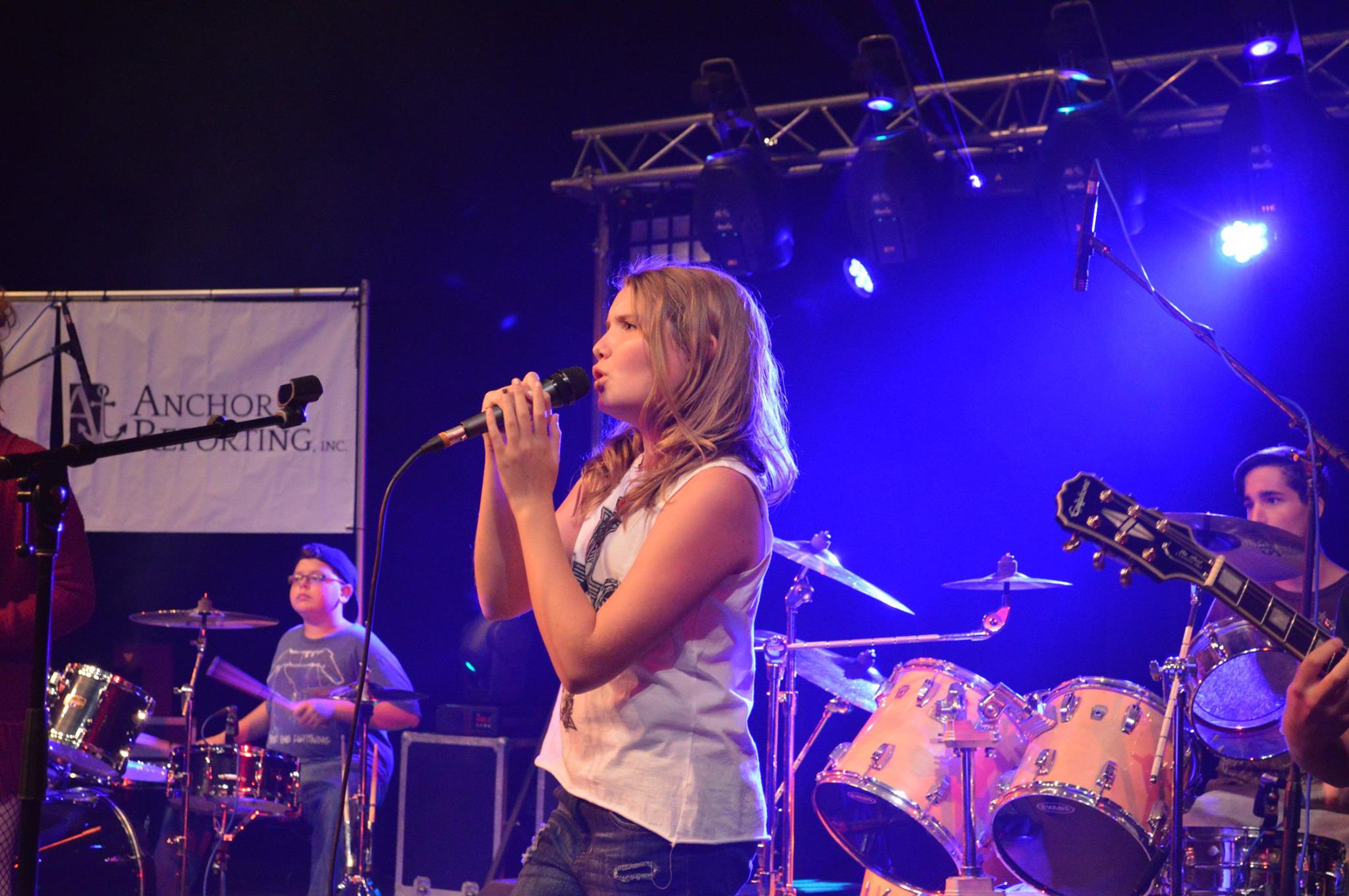 Rather than separating participants by skill level, Rock University instructors form the bands so each has a balanced mix of musicians. "Keeping the groups diverse is part of the magic," says Sheets. "It gives the older or more experienced players the opportunity to be mentors or teachers in their own right."
Once the bands are formed, they start learning songs. Although instructors Sheets and Wene pick the first song for each group, the bands democratically pick the other songs.
"So far, the program has been going great," Sheets says. "Each band has been through two songs in just three weeks! Considering the first week was laying down a lot of ground rules, splitting the kids up and getting to know each other, that is a lot of work!"
Although many of the students previously participated in the First Gig program, some new students are also enrolled who weren't involved with First Gig. "This gives us the potential to grow both programs and really get these kids performing and playing music as much as they can," says Sheets.
Sheets is pleased with the current enrollment of 25 students, and plans are being discussed for future programs. "We were shooting for 18 students initially, but the interest was just so high that the number kept creeping up," he says. "Since the response has been so great for our initial run, we are looking to do another eight-week program in the spring, but we haven't locked down the exact dates for the next semester."
A one-time commercial music major, Sheets is considering re-enrolling at Millikin in music business. But he plans to continue his involvement with Rock University.
"Obviously, I'm very excited for the program," Sheets says. "Between Rock U and First Gig, this is by far the most rewarding thing I've done musically."
Learn more at millikin.edu/rock-u.