Millikin's Amy Catron shares how she reimagined her cello teachings during the pandemic
The COVID-19 pandemic has certainly changed the educational landscape for schools across the country, especially for college music educators who have had to adjust their ways of practical instruction.
Throughout the past year-and-a-half, music instructors have learned to optimize devices, apps and other settings to make remote music instruction possible.
In a recent article from Strings Magazine — a publication for players of violin, viola, cello, bass and fiddle, several music educators offered insight into how COVID-19 has required flexibility in string education as well as present new teaching tools. Among the contributors was Amy Catron, principal cellist for the Millikin-Decatur Symphony Orchestra (MDSO) as well as a professor of cello for the School of Music at Millikin University.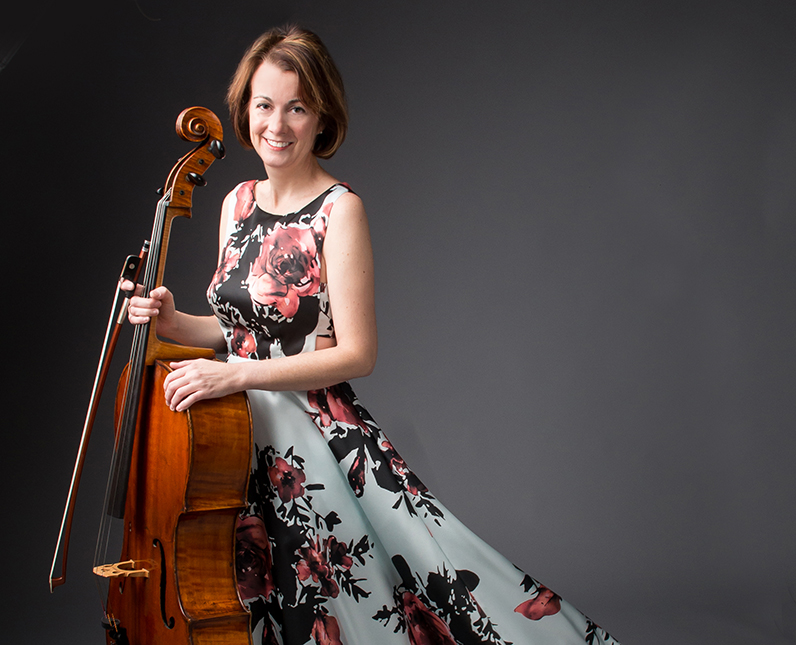 Amy Catron
During the pandemic, Catron has had to reimagine the curriculum for her cello choir. "This is a different way to maintain a sense of community," she says. "It reinforced shared social identity and belonging, nurturing reciprocal learning. Without technology, we would not have functioned during the pandemic."
Catron made PDF scores and MP4 practice tracks for her students to help them prepare for recording at home. The group chose pieces by consensus, used Zoom meetings to plan tempi, dynamics and other expressive parameters, then recorded themselves asynchronously as schedules permitted. Members who knew how to use video software worked together to produce group videos.
"Performance levels improved," Catron says. "Members assessed their own recordings and worked to make strong submissions to the best of their ability."
For Catron, the technological achievements are just the beginning. "We plan to continue to maintain a virtual presence once we resume in-person meetings," she says. "I hope to continue to provide access and inclusivity by providing both in-person and virtual collaborative opportunities, perforating geographical, cost and transportation boundaries."
Amy Catron describes the cello as one of the most versatile instruments, and she has established herself as one of the leading performers of her generation. She has toured and recorded extensively as a soloist, as well as in chamber and orchestral settings throughout the United States, Europe and China. She has appeared as a soloist with Sinfonia da Camera, Baroque Artists of Champaign-Urbana (BACH), Charlotte Symphony in Florida, Illinois Symphony Chamber Orchestra, Millikin Symphonic Wind Ensemble and the Millikin-Decatur Symphony Orchestra.
As a solo and chamber musician, Catron tackles repertoire spreading from the Renaissance Era to contemporaneity. She is also an avid promoter of new music, having performed and premièred many works by living composers, including Robert Chumbley, Michael Schelle, Peter Michalove and Carlos Carillo. She also appears internationally as a chamber musician.
Catron studied at the Eastman School of Music in Rochester, N.Y., and the University of Akron in Ohio. She has also advanced her studies at music festivals and in masterclass sessions with Paul Katz, Yehuda Hanani, Carter Brey, and with the Cleveland and Kronos Quartets.