Millikin theatre students land roles through nationwide social media casting call
Soon-to-be Millikin University theatre graduates Andrew Tufano and Steven Klenk have landed a "dream come true" opportunity as both have been cast in the upcoming "Emojiland" national tour that is set to begin June 3-5, 2022, in Columbus, Ohio.
The touring cast of "Emojiland" was selected through an inclusive, nationwide social media campaign, for which over 1,400 performers submitted.
The eight-week summer tour will kick off at Columbus Association for the Performing Arts followed by stops at the Bushnell Center for the Performing Arts in Hartford, Conn., (June 10-12), the Boch Center in Boston, Mass., (June 14-19) and the Kimmel Center for the Performing Arts in Philadelphia, Pa. (June 21-26).
"There was an open casting call through social media, and they invited people to submit by posting their videos," said Klenk, a theatre major with a communication minor from Crete, Ill. "The best thing about the casting process was that anyone who identified as a particular emoji, you could audition for it. Social media was a big plus for the show."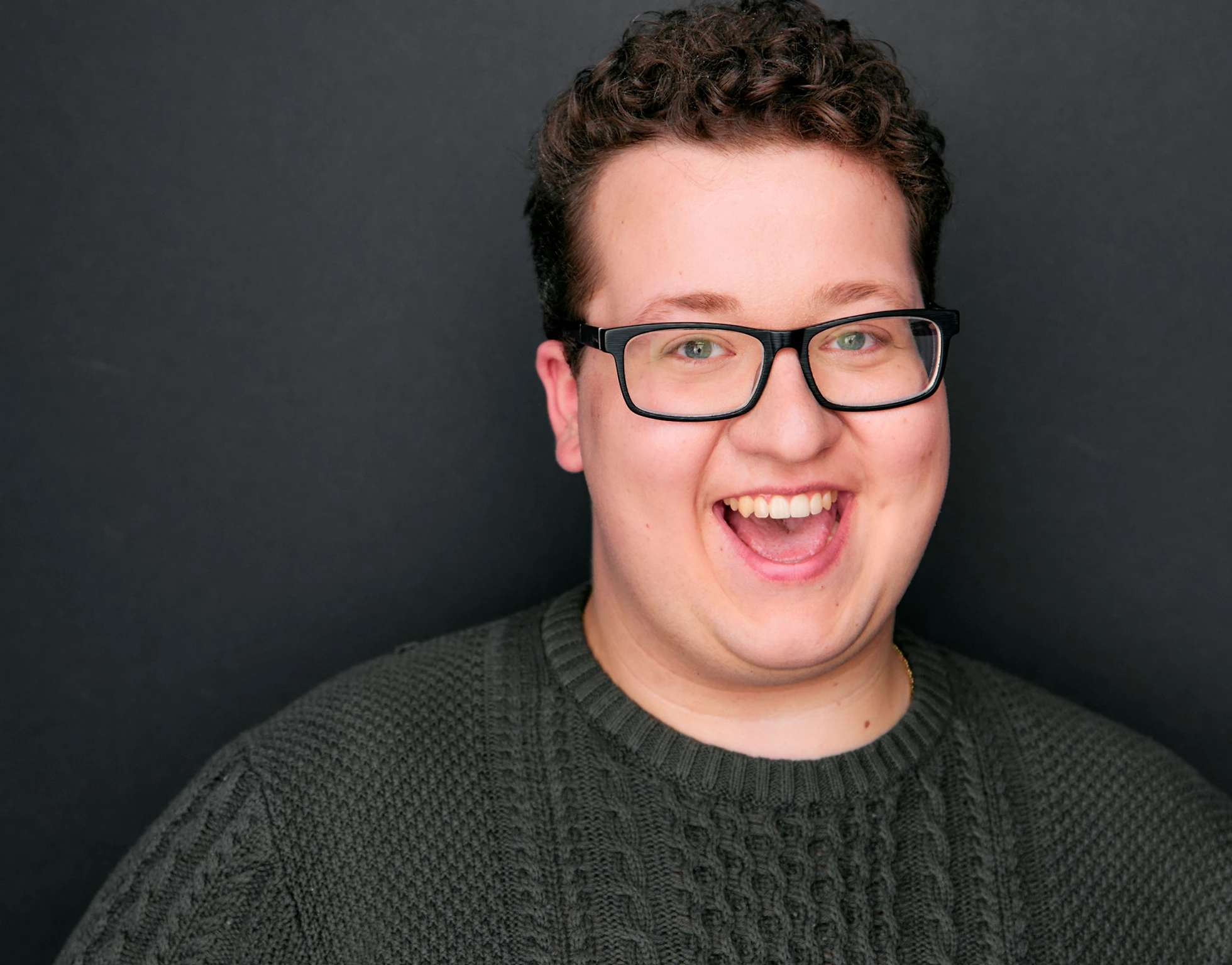 Steven Klenk
Tufano and Klenk went through several rounds of virtual callbacks. For their final callback, both were flown out to New York City to showcase their dancing and singing skills. "We were labeled as the dynamic duo the second we walked in," Klenk said.
The castmates have known each other for more than five years and met through the Illinois high school theatre festival scene. "From that point on, we roomed together freshmen year and have been friends ever since, and now we get to do another show together," said Tufano, a senior musical theatre major with a dance minor from Melrose Park, Ill.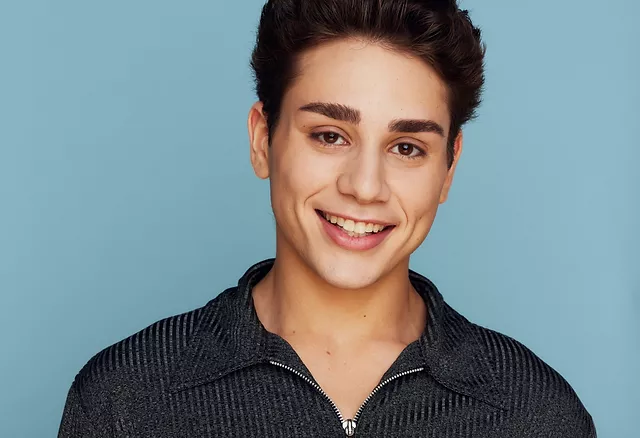 Andrew Tufano
"Emojiland" originally opened off-Broadway on Jan. 19, 2020, where it received a New York Times Critics' Pick and played a total of 11 previews and 59 performances prior to the shutdown of the theatre industry on March 12, 2020.
The show is an electric ensemble piece inspired by The Unicode Standard, about a diverse community of archetypes who take one another at face value: a smiling face dealing with depression; a princess who doesn't want a prince; a skull dying for deletion; a nerd face too smart for their own good; a face with sunglasses who can't see past their own reflection; and a police officer and construction worker who just want to work together. When a software update threatens to destroy life as they know it, Emojiland faces the most fundamental questions a society, and a heart can face: Who are we? And who matters?
For the show, Klenk will be performing as the prince while Tufano will play the dancing person. As part of the audition process, Tufano and Klenk submitted their work through social media platforms such as YouTube and TikTok. They also had to submit a 150-word biography along with a headshot.
"We are so thrilled for Andrew and Steven. When our alumni book work, we love hearing from them and spreading the news. This was a special treat to get to celebrate with them in person," said Angela Miller, associate professor and director of the School of Theatre & Dance at Millikin. "The whole School of Theatre & Dance community was buzzing when we found out. These students booking work before they even graduate just further underscores the incredible training that we provide our students. They have worked hard at their craft, and it is already paying off."
For Klenk, this opportunity has come full circle. "It doesn't feel real," he said. "I haven't been able to process all of the emotions fully because I am a full-time student still and I am trying to finish my degree."
Ever since he was a child, Andrew Tufano always knew he wanted to perform on a tour that takes him around the world. It's the community aspect of theatre and making an impact in someone's life that drives him.
"This opportunity is everything we've been dreaming about," he said.

The cast of "Emojiland: The Musical"
"Emojiland" was a 2018 Richard Rodgers Award Finalist and earned 12 award nominations and five wins at the 2018 New York Musical Festival. The original off-Broadway production earned two Outer Critics Circle Awards and nominations for four Drama Desk Awards, a Lucille Lortel Award and an off-Broadway Alliance Award.
"Emojiland" music and orchestrations are written by Keith Harrison Dworkin with book and lyrics by Keith Harrison Dworkin and Laura Schein. The musical is directed by Thomas Caruso with choreography by Kenny Ingram.