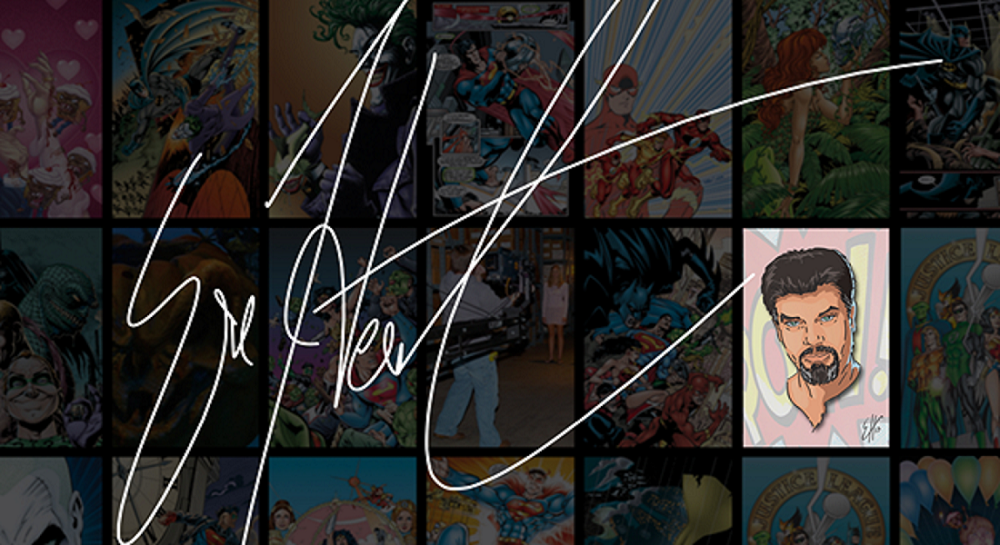 Eric Hector comes to Millikin University with a professional history in art and entertainment technology stretching back to 1992. As the Creative Director of Heroic Age Studios and the Heroic Age Art Center Eric has worked as an illustrator, designer, writer, director, and producer on countless projects including comics, commercials, and feature films. Eric's clients range from Marvel Entertainment, Warner Brothers, and Disney to ADM, Kraft Foods, and numerous advertising agencies. Eric Hector will be teaching classes in the Arts Technology and Administration Department.
What has been the most rewarding part of working in the world of Arts Technology and Administration?
For me, the most rewarding part of my work in Arts Tech has been the opportunities that I have had to collaborate with many of my childhood heroes. From being introduced to Stan Lee as a co-worker, due to my work with Marvel Entertainment and digital color, to writing and directing the feature film "Trick and Treats" starring Malcolm McDowell. The merger of art and technology has been instrumental in opening countless doors for me. It is my hope that I can give my students the Arts Technology keys to open their own personal career doors as well.
What are you looking forward to the most about teaching in Arts Technology and Administration?
What really excites me most about teaching in Arts Technology and Administration is the passion and innovation the students bring to the program as well as the interdisciplinary nature of the curriculum. The nexus of art and technology is the perfect playground of ideas in which to bring together and highlight the many talents of the Millikin student body. From film, theater, and design to audio, business, and everything in between I believe that our students are gaining the creative skills necessary to solve the problems of tomorrow together.
What do you hope to teach your students?
I really want to emphasize to my students the importance of taking advantage of their time here at Millikin while they have it. I want to inspire them to focus their passion for art and its related technology to create and innovate. I hope to teach them to take everything they learn in their classes and ask themselves how they can use this new knowledge to help them achieve their goals. Then focus these skills into an internship, preferably for a company where they would like to work after graduation, then while participating in their internship, apply everything they have learned to distinguish themselves from the crowd and set themselves up for future success.
What has been the biggest challenge of working in the industry?
One of the biggest challenges working in the field of Arts Tech and Administration is staying on top of the ever-changing technology. The means of producing and delivering creative content are always evolving and it takes consistent effort to remain ahead of the curve. That's why I feel education in Arts Tech is so important for today's creative professionals. Not only so they can learn the best methods currently available to create and distribute their art, but also to gain the ability to anticipate and adapt to technologies of the future.
What made you choose to teach at Millikin University?
The reason I chose to teach at Millikin University is closely related to the reason I chose to attend back in the early 90s. While attending Millikin I was given access to state-of-the-art technology, personal mentoring by caring instructors, and a push towards performance learning. This allowed me to use my time at Millikin to acquire an internship with Marvel Entertainment as well as study the digital techniques that gave me the knowledge to create the first Photoshop-colored, monthly-title, in the history of Marvel Comics. Thus, beginning a long career in comics and entertainment. I owe that opportunity to achieve my dreams to Millikin University. Through working at Millikin I hope to pay my good fortune forward by helping a new generation of young artists to achieve their dreams as well.