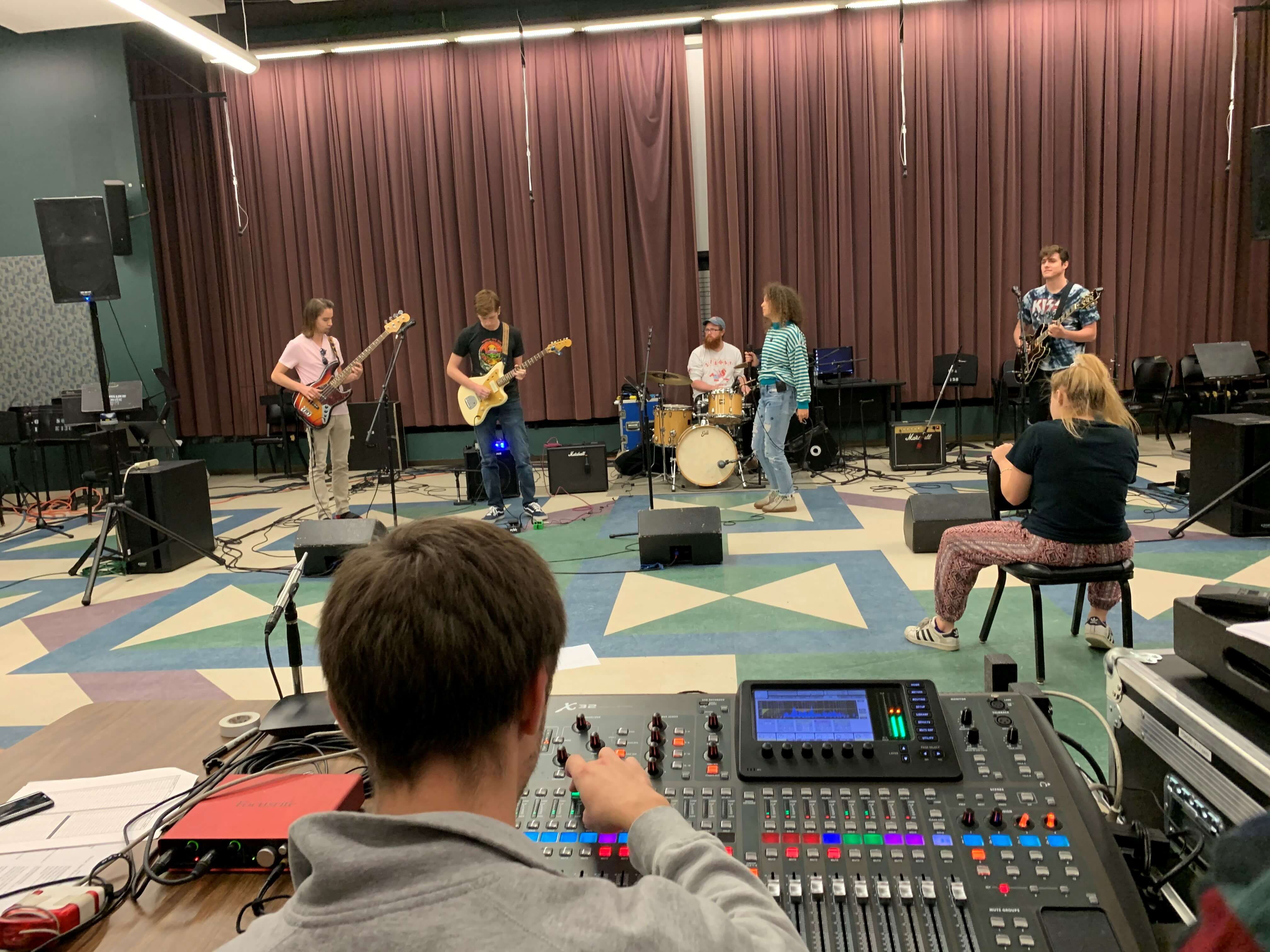 The Arts Technology and Administration Department partnered with the School of Music to bring an exciting and innovative course experience to our students in Live Event Technology and Audio Engineering and Production. Students spent the weekend with Dr. Dave Burdick and alum, Brad Galvin learning how to set up sound equipment for professional music venues and concerts. The weekend ended with bands performing and our Arts Technology students taking the lead on all technical aspects of the production.
Dr. Burdick said, "The idea was to bring in an audio professional who would outline the realities of working and touring in the live sound profession, go over the fundamental aspects of live sound signal flow and introduce some advanced concepts of signal routing and the gear options that are available and common in the workplace. Students had to set up a large system, operate a digital console, and implement the above mentioned aspects of signal flow. By the second lab day, the students were asked to mix two live bands that were brought in to perform for them. Hired expert, Brad Galvin, brought in some gear that we don't own, so the students got to examine and use a wireless in-ear monitor system and a software sound analysis platform that is helpful in crafting a better front of house and monitor sound."
14 students participated in the weekend lab course. Arts Technology major, Live Event Technology concentration, Emma Craft said "We got to see how the system SMAART works. Brad Galvin brought ear monitors which are what performers use when on stage, so we got to test them out and experience what it's like to hear what they hear. On day three, we were able to mix during some of the songs, which I did, just to get the feel for it and when you would. Brad was watching from behind and would lean forward and give you pointers and advice as you went along. I learned a lot, and it made me excited for the future. I know that everything I learned this weekend could help me in so many ways, like my future jobs, career, possible internship and even my everyday life or knowledge in general. "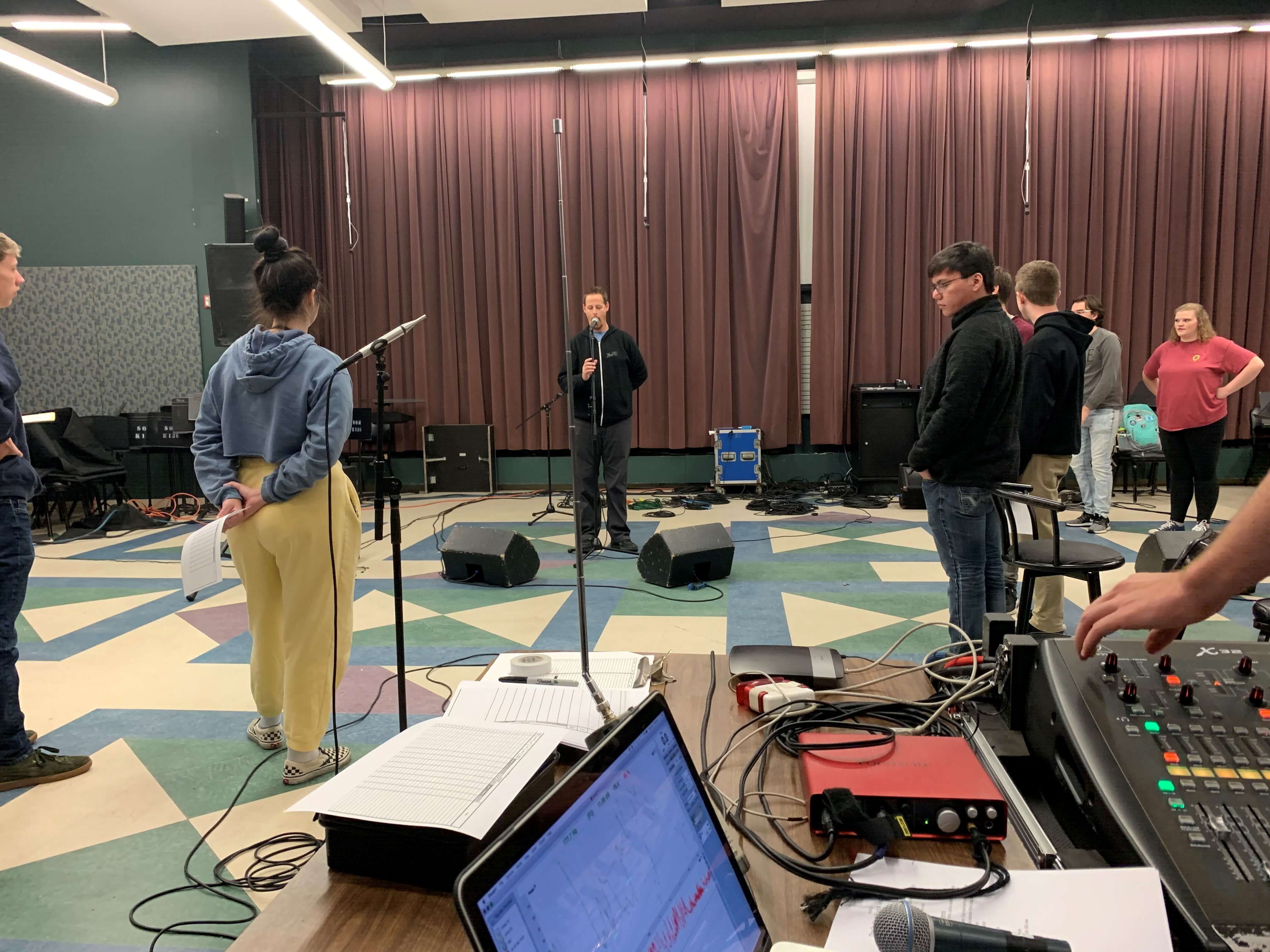 About Guest Expert Brad Galvin
Brad Galvin started touring with "Weird Al" Yankovic as a systems technician in March of 2011 and has spent the majority of his professional years since on the road touring around the world with well known bands. Besides Weird Al he has toured with The Dave Matthews Band, The Roots, Steely Dan, Ringo Starr and the All Star Band. Most recently Brad has been working for The Lumineers. Beyond touring he does live sound for corporate events and special events such as: Super Bowls and The Oprah Winfrey Show.