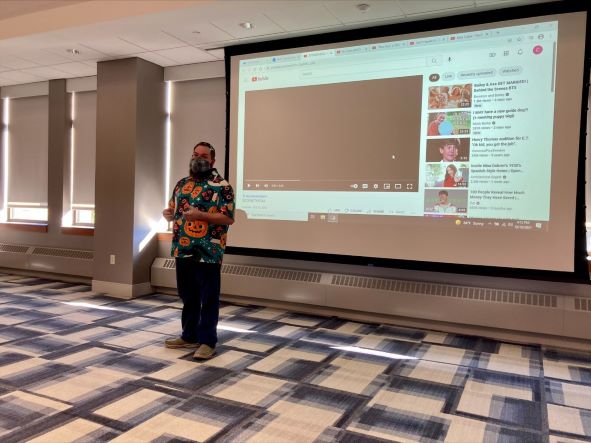 During the weekend of October 8th-10th, Millikin University's Arts Technology and Administration Department hosted its first annual 48hr Film Challenge. This event required students to write, shoot, edit and submit a short film within 48hrs. Teams were given a series of random prompts on Friday afternoon to incorporate into their films. These were a genre of their choice, a song lyric, and a coffee mug. The team then had until 2 pm on Sunday to submit their films.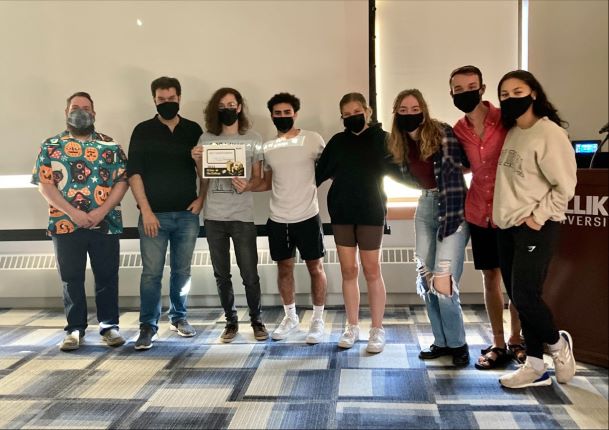 There were 5 teams that participate this year, each creating unique and entertaining short films. The genres ranged from horror to comedy, to existential. The films premiered in the UC Banquet Room on October 10th to a crowd of close to 60 people. During the premier, each film was screened and then awards were given. The awards were; Best Picture, Best Actor, Best Script, and Best Cinematography. Choosing the award winners was difficult for the judges.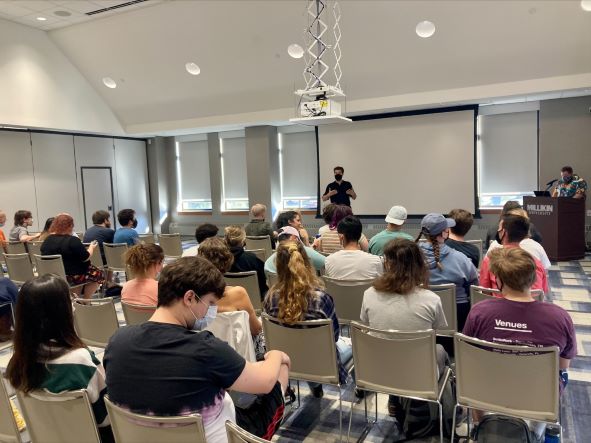 For more information visit the Arts Technology and Administration Facebook page.
Best Picture: Scopaethsia – written and directed by, Christian Hill and Hannah Jackson
Best Script: Mea Culpa – written by Maya Gomez
Best Cinematography: Nice Guy – Zachary Cook
Best Actor: Nice Guy – Joel Ochoa