Quentin Favors
Entrepreneurship
Blue Brew
Entrepreneurship major aspires to become restaurant owner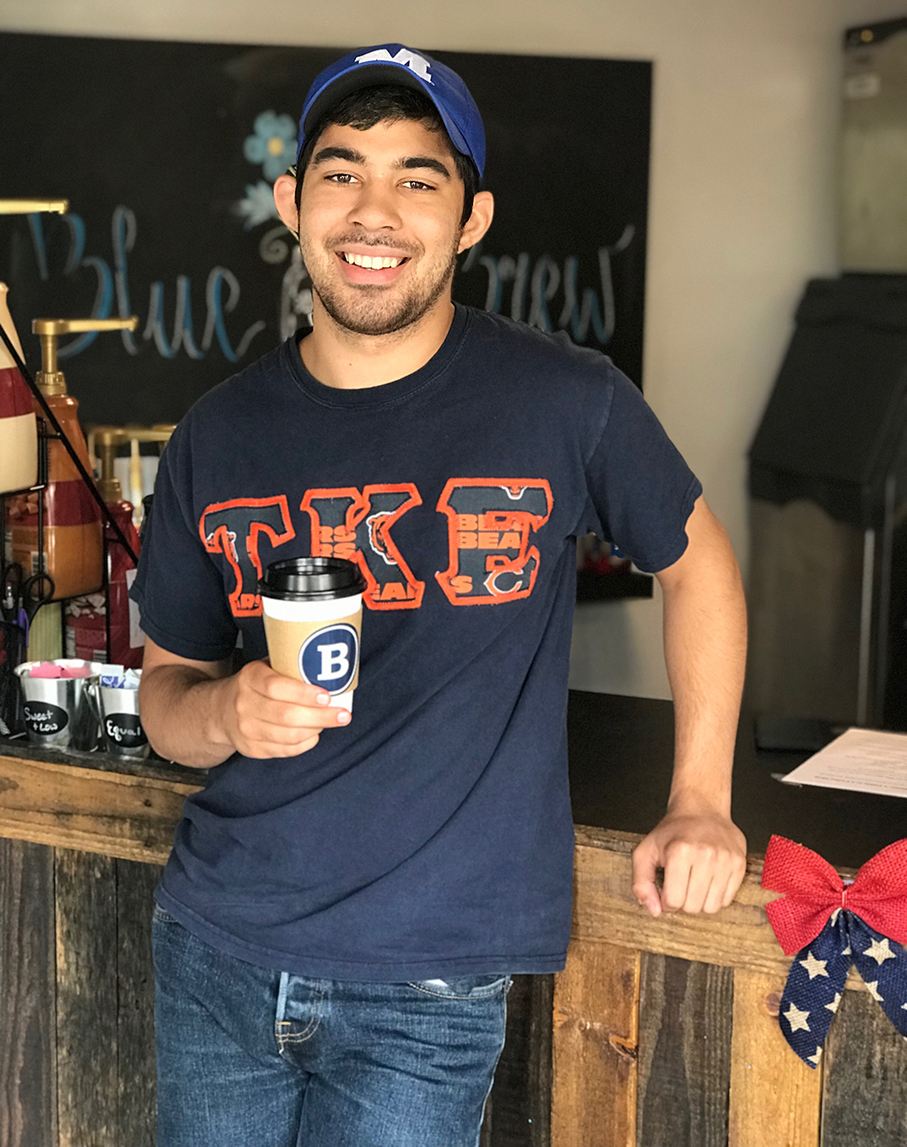 Quentin Favors is no stranger to working in the food industry. The senior entrepreneurship major from Mount Vernon, Ill., obtained his first job working for a local Domino's Pizza, Inc. The fast-paced corporate position gave him his first taste at what it was like to take ownership of a job. Move ahead to the present day and Favors is molding his career path after his time spent at Domino's.
Favors knew the moment that he chose to study entrepreneurship at Millikin University that he was one step closer to owning his own restaurant chain. He choose that path in order to gain the knowledge that he would need to fulfill his career goals and to get involved with the student-run coffee shop, Blue Brew.
Blue Brew is a student-operated thriving business located in the Hickory Point Bank building in downtown Decatur, Ill. The coffee shop was started by four entrepreneurship students who saw the need for a true coffee shop in the heart of downtown. The coffee shop officially opened less than a year ago in fall 2017 and is offered as a course, helping students understand the aspects of owning and running a business.
Favors signed up to take the Blue Brew course for the spring 2018 semester. He started off on the operations team but soon realized that he wanted to learn an aspect that he was not quite familiar with, marketing. He requested to become more involved with the marketing team, led by Sophia Schwalbach, a senior communication major from Decatur, Ill. When Schwalbach and Blue Brew Director of Operations, Daniel Rivera, a senior business management major from Franksville, Wis., started developing a business plan for summer 2018, they knew that they needed to develop an internship program. Favors became a marketing intern at Blue Brew with aspirations of one day becoming the Director of Marketing.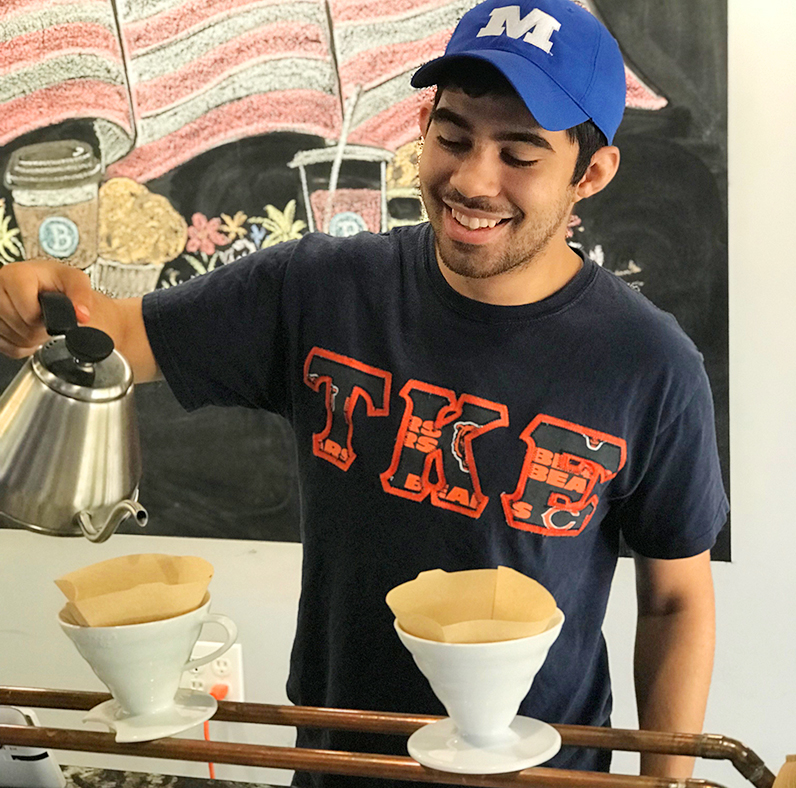 Although Favors did not have previous marketing experience, he was eager to learn and brought a wealth of food industry experience to the Blue Brew table. His dedication to the business was evident in every project that he tackled and he proved himself to not only be a team player, but also a charismatic leader.
In order to market efficiently, one must know the ins and outs of the business that they represent. Throughout his summer internship, Favors is not only working on Blue Brew marketing projects, but he is working every day as a barista in the shop. His efforts in the shop haven't gone unnoticed as he is on a first-name basis with most of the customers and he knows what they are looking for in a coffee shop. This vital aspect will allow him to make conscious consumer-based decisions that will benefit not only Blue Brew, but the customers.
Favors knows that when he graduates and starts his own business that his time at Blue Brew will have made a direct impact on his career.