When we moved to the beautiful Kern River Valley four years ago, we learned early that summer and fires just go together. The first time we panicked and ran home to pack. We found our neighbors sitting in the driveway with cold drinks, watching helicopters and air tankers drop water and flame retardant on the advancing line. After seven years of drought, there are small fires in visual range every few weeks. There have been close calls, a few barns and fences lost, but the crews defend us so well that we have adapted to this new normal. Which is why it was so hard to know when to react that day in June.

We heard about a small brush fire around 4 p.m. Just 20 minutes later, we saw flames cresting the ridge next to our neighborhood. As I took pictures from our deck (see below), the sky filled with smoke. The sun became an eerie red, and the air lost what little humidity it had. Text messages came in telling us to water down the roof in case of flying embers. The pace of the fire didn't seem to slow as it descended the mountain.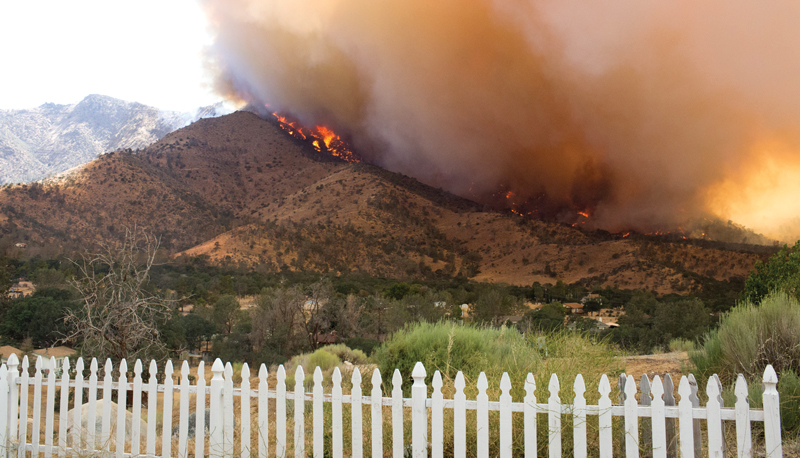 The smoke was thick, and we worried about our 8-month-old's breathing, so we packed a few essentials "just in case," as we left the house for a party. But we wouldn't tell anyone we had packed. We didn't want to be the "Midwestern wimps."
As we left, the fire was burning dangerously close to homes and still moving fast. People were letting horses run free down the road toward the main highway. The smoke was so thick in places that we couldn't see across intersections. Neighbors had donned masks to direct traffic. It was then that we knew this fire was different.
Our friends' house is five miles from our home, but downwind of gusts that were still 50-60 mph. Within minutes, we began helping our friends and their neighbors pack. A call came that the fire had jumped the highway and was heading for us. It was a jumble of cars, pets, haphazardly packed suitcases and palpable fear. Driving in a caravan out of the dense smoke was such a relief, but there was no telling what we had left behind.
That night, more than 2,000 people in our community couldn't return home. Many had trapped pets; others couldn't locate loved ones. Dozens stayed behind despite mandatory evacuations, battling heat and ash without power or cell service, trying to save any property they could. We stayed with friends, but many slept in shelters and campgrounds that night.
As darkness fell, we sifted through Facebook feeds, waited for hourly newscasts and watched mountainsides glow like dying campfires. We didn't sleep much.
The next morning we were blessed to catch a glimpse of our home still standing in the background of a newscast. We found out later our next-door neighbor had lost everything, and although the flames came within two feet of our house, it was saved. Most people had to wait days to get word from neighbors or firefighters. Fourteen days later, after burning 280 homes and 50,000 acres, the Erskine Fire was contained.
It was six days before we could return home. Donations started pouring in, first locally, then nationally by semi-trucks. The response was so large that our church started a nonprofit to coordinate the effort. Some took calls and triaged, while others sorted food, clothing and toiletries in our church-gym-turned-warehouse. As the roads reopened and the power lines were repaired, the real work began. Surviving homes were deep-cleaned, while others sifted through ash with screens, searching for valuables that may have survived.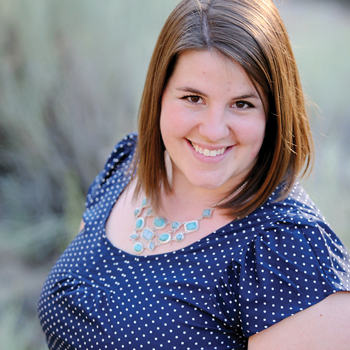 It's been two months since the fire, and the scars may be visible for years. We are rebuilding one day at a time. As with any tragedy, we find ourselves thankful for things we used to take for granted. Our firefighters are our heroes. Our neighbors have become comrades. Our community is more united, and our "things" feel less essential. No matter what the next fire may bring, we stand together, thankful.
---
Morgan Holmes Higgins '09 is a physician assistant at Rural Health Clinic in Mt. Mesa, Calif. She and her husband, Matt, have a son, Everett, now 10 months old.