The Good, The Bad and The Yellow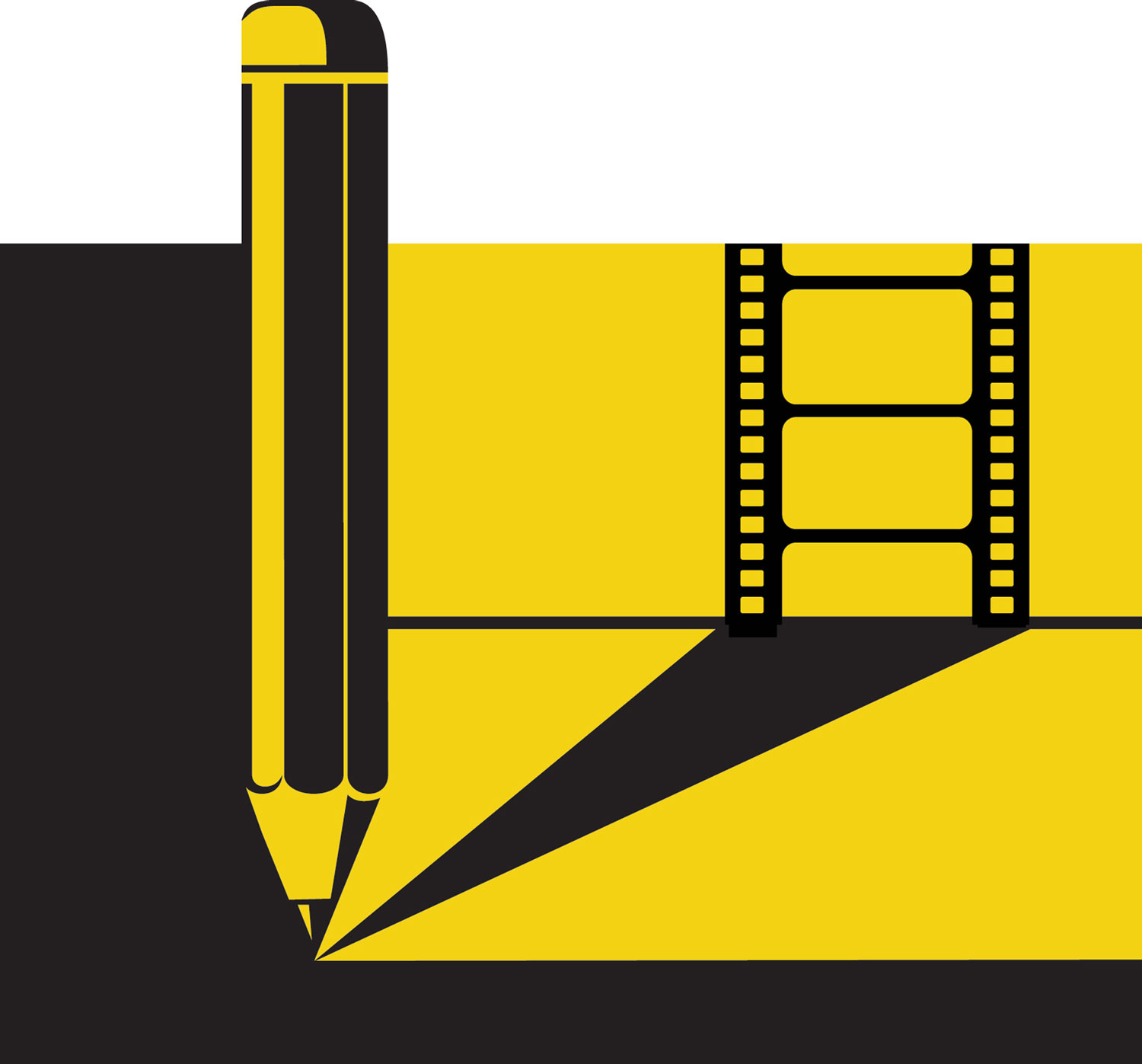 Jeremy Coulter '00 owns a collection of more than 3,900 films and views more than 400 titles per year. He applies this passion for film to writing film essays, which have been appearing with Arrow Video releases for nearly three years. Coulter graduated with degrees in writing and religion from Millikin before completing a master's degree in writing at Illinois State University.
Through a series of happy accidents, as a freshman at MU, I was given the chance to write movie reviews for our campus newspaper, The Decaturian. (Reviews that, though they took top honors in state competition, still make me cringe a bit today.) In grad school, when faced with final papers for two classes, I found myself returning to film — trying to rehabilitate maligned movies like Orson Welles' "Mr. Arkadin" and David Cronenberg's "Crash." After grad school, this enthusiasm for film led me to writing a series of essays published with Blu-ray releases in the U.S. and U.K., and ultimately, my ongoing participation in the home-video revival of a genre known as the giallo.
Giallo is Italian for "yellow" and refers broadly to bright yellow paperbacks released by Italian publisher Mondadori. Starting in 1929, they published translations of world-famous crime writers — from Agatha Christie to Rex Stout, Sir Arthur Conan Doyle to Cornell Wool-rich. The garish yellow covers became the company's calling card, making their books instantly recognizable to a growing audience of Italian fans. And, as the 1960s dawned, filmmakers began to translate these mysteries to film.
Italian popular cinema has always been a "trend cinema," with producers more than willing to riff on (some would say, "steal from") whatever movies were doing best at box offices around the world. U.S. film fans probably know this trend in the form of the "Spaghetti Western," which surged to worldwide popularity with Sergio Leone's "Dollars Trilogy" starring Clint Eastwood. What stateside fans may not know, though, is that Italian producers didn't stop with Leone; during the life of the genre, nearly 700 such Westerns were produced. And not just in Italy. The material reality of European film production meant that financing came from several countries at once, creating "Euro-pudding" productions that were equal parts German, French, Spanish and Italian.
This trend-chasing didn't begin or end with the Western. First there was a sustained wave of "Sword and Sandal" epics (think Hercules films), as well as a raft of Italian Gothics (if you've ever seen the inimitable Barbara Steele in 1960's "Black Sunday," you know what I'm talking about). And in its wake came the poliziotteschi, which rushed to model itself after films like "Dirty Harry" and "The French Connection."
Most film historians agree that the first true giallo arrived in 1963 with Mario Bava's "The Girl Who Knew Too Much." As might be obvious from the title, the giallo owed as much to the work of Alfred Hitchcock as to its Mondadori past. And, as the genre cohered, so too did its cinematic influences — German expressionism, film noir, the krimi. As the genre matured into the 1970s, it produced one of its most enduring and iconic hits: Dario Argento's "The Bird with the Crystal Plumage." With this film, Argento took Bava's template and made it his own, perfecting characteristics that would come to define the genre's golden age:
Mystery thrillers focused on the unreliable nature of perception and memory. Often the film's main character, an amateur detective, has seen or heard something unexplainable (usually while witnessing a crime). They spend the runtime of the movie trying to solve this mystery, eventually finding a solution that calls into question what they think they know about the world.
Films that featured long-winded titles — often lurid combinations of animals and adjectives (titles like "A Lizard in a Woman's Skin," "Four Flies on Grey Velvet" and "A Dragonfly for Each Corpse").
Films that used a "set-piece structure" — i.e., movies divided into standalone scenes of highly stylized and theatrical crimes, with these scenes serving as the main draw for the audience.
For more than a decade now, boutique home-video labels like the one I write for have been undertaking the Blu-ray restoration of these films — all in the hopes of exposing new fans to a "forgotten" genre. Theirs is a passion I share — one I've been writing about since freshman year.