Brothers Win Big by Losing Together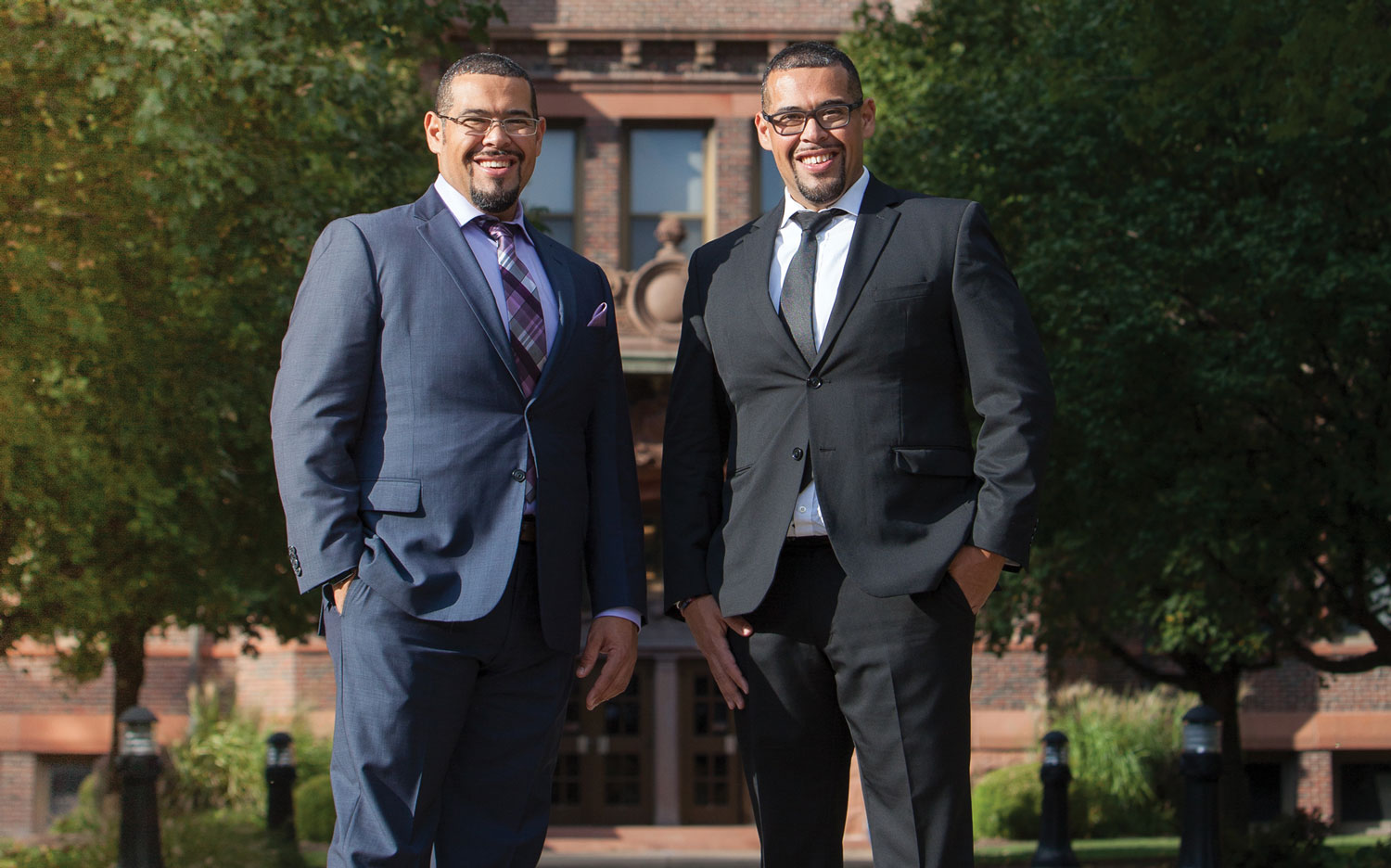 During Homecoming, 2002 grads Roberto and Luis Hernandez stopped by campus to share their weight-loss journeys on NBC's "The Biggest Loser."
Although twins Roberto and Luis Hernandez, both '02, never planned to walk life's path together, things just seem to be working out that way.
"The only thing we ever planned to do together was attend Millikin," says Roberto. Yet the brothers are both physical education teachers at J. Sterling Morton High School in their hometown of Cicero, Ill.
They also shared a life-changing experience as contestants on NBC's "The Biggest Loser." In February 2016, Roberto was named the winner after shedding 160 pounds and 46 percent of his body weight. Luis, the at-home winner, lost 139 pounds and 45 percent of his body weight.
Roberto and Luis had struggled with their weight for years. "Our parents thought 'a healthy kid is a husky kid,' and that kind of prepared us to be overweight as adults," says Luis.
The brothers weighed 260-280 pounds when they started at Millikin. Like most new college students, they quickly gained unwanted pounds thanks to late-night study sessions, often fueled by pizza and fast food.
"Millikin is definitely our second home," Luis says. "So many faculty and staff members were such a big part of our lives, including [Dean Emeritus of Admission] Lin Stoner, [Former Environmental Services Specialist] Rodney Morville and [Retired Director of Student Development] Linda Slagell, who we called our mother away from home."
Their fond memories also include their time on the Big Blue football team, which they credit with helping them succeed on
the show.
"[Former Head Coach] Doug Neibuhr and the other coaches helped make us strong," Roberto says. "We came in as boys and left as men."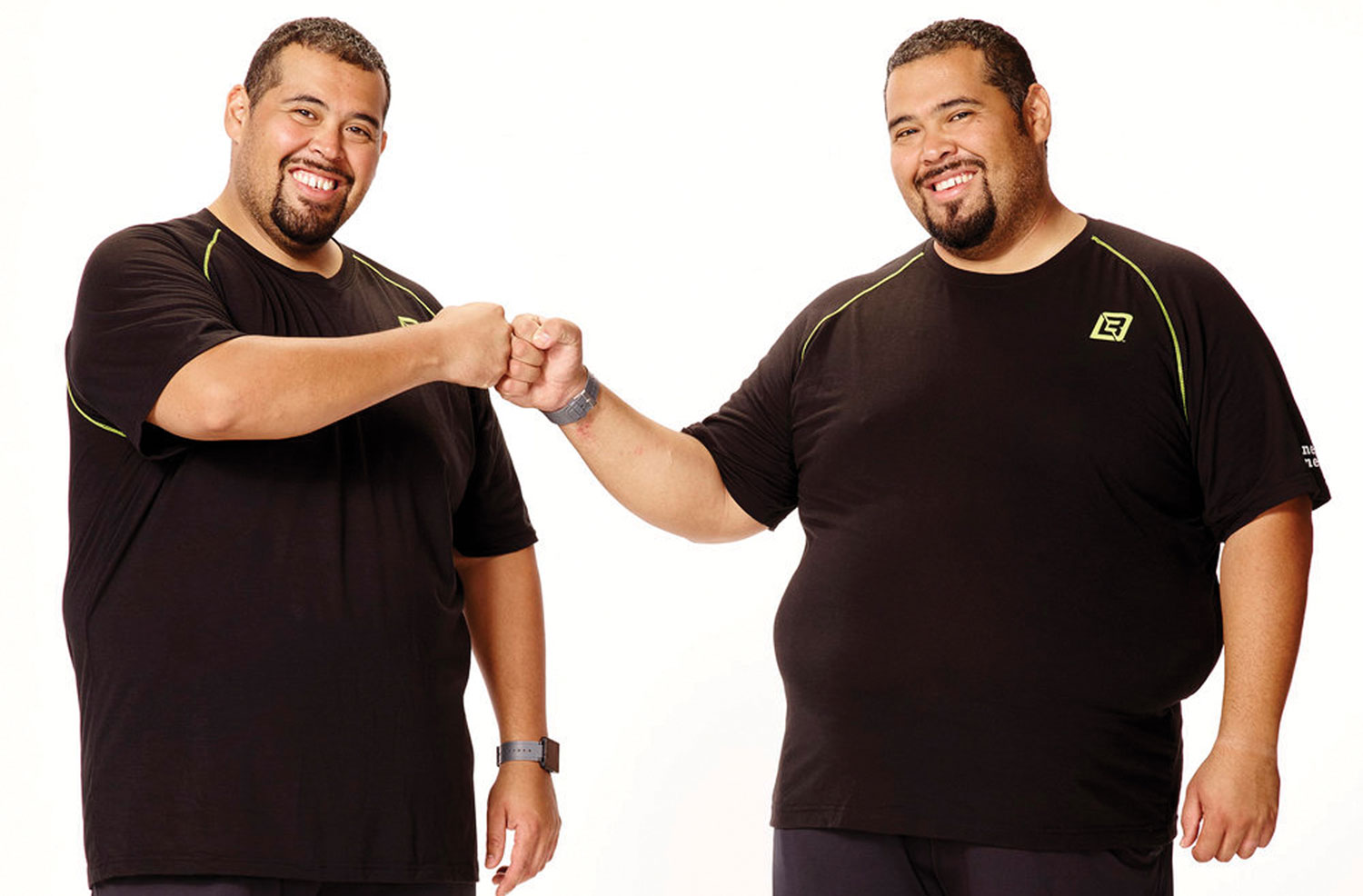 In the years following graduation, the brothers tried to lose weight many times. "We called ourselves the yo-yo twins," Roberto says. "We tried all kinds of diets."
After years of weight cycling while admiring the success of "Biggest Loser" winners, the brothers applied as contestants in 2013. After making it through the first round of interviews, they were invited to California.
Following several additional interview sessions, the brothers were selected for the show's 17th season. Then things began to move very quickly … and so did the contestants.
"During our very first workout, [trainer] Jennifer Widerstrom put us through hell," says Luis. "We ran for 45 minutes on an inclined treadmill, and the next day, I couldn't walk down the stairs."
The intimidating atmosphere and rugged pace of the workouts had an immediate effect on the brothers. Luis says that in a photo of their first workout, "you can see the fright on our faces; you can tell how scared we were!"
However, the desire to succeed was greater than fear. Both brothers were determined to get healthy, for themselves and for their families. "I saw myself as a dead father in the next five years if I did not lose that weight," says Roberto.
Both brothers realize their extraordinary weight loss is not typical and is partially the result of the exceptional circumstances created on the show. "How many people lose 160 pounds in six months?" asks Roberto. "We could do it because of everyone there to help us — doctors, trainers … It was our job to lose weight."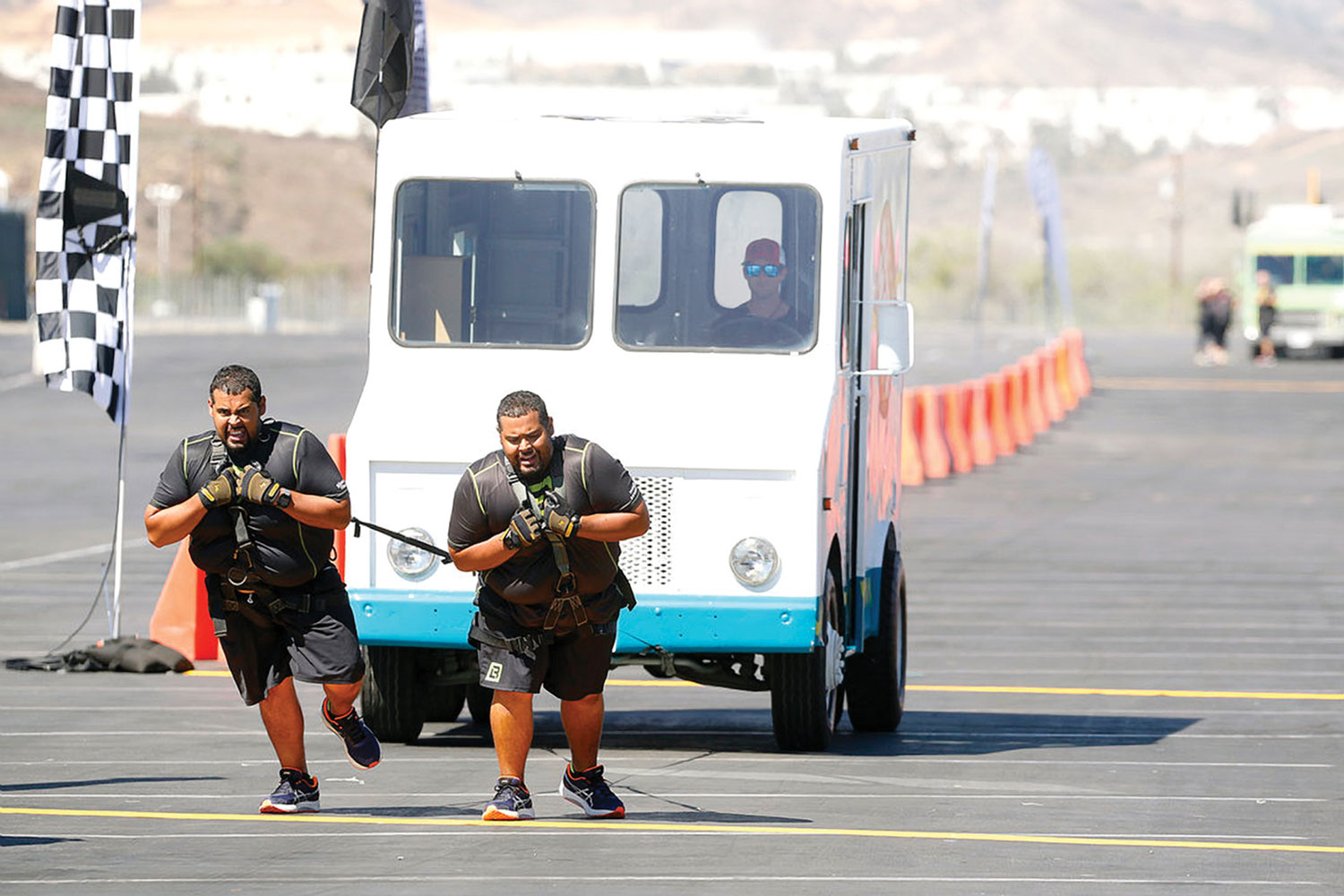 Their participation on the show did require many lifestyle changes. "We gave up fast food for a year," says Roberto. "That's something you have to adjust to."
But the adjustments have been good for them. "We were both pre-diabetic, and were taking cholesterol and high blood pressure pills," says Roberto. "I went in taking several pills a day, but today, I take one cholesterol pill once or twice a week."
They are also determined to maintain a healthier lifestyle. Luis even ran a half-marathon last September. "A year ago, I would never have thought I'd be able to do that," he says.
Both have regained some weight, but the show's doctors assured them that was perfectly normal. And although they still "love to eat," the Hernandez brothers hold themselves accountable for their choices and continue a demanding workout program that includes CrossFit and boot-camp style training sessions.
"Back in the day, we were probably eating 4,000-5,000 calories a day," says Luis. Adds Roberto, "My metabolism has changed, and I now eat fewer than 2,000 calories a day."
"Our goal is to not fall back into old habits," says Luis. "The best thing you can do is take it a day at a time."