Goal Driven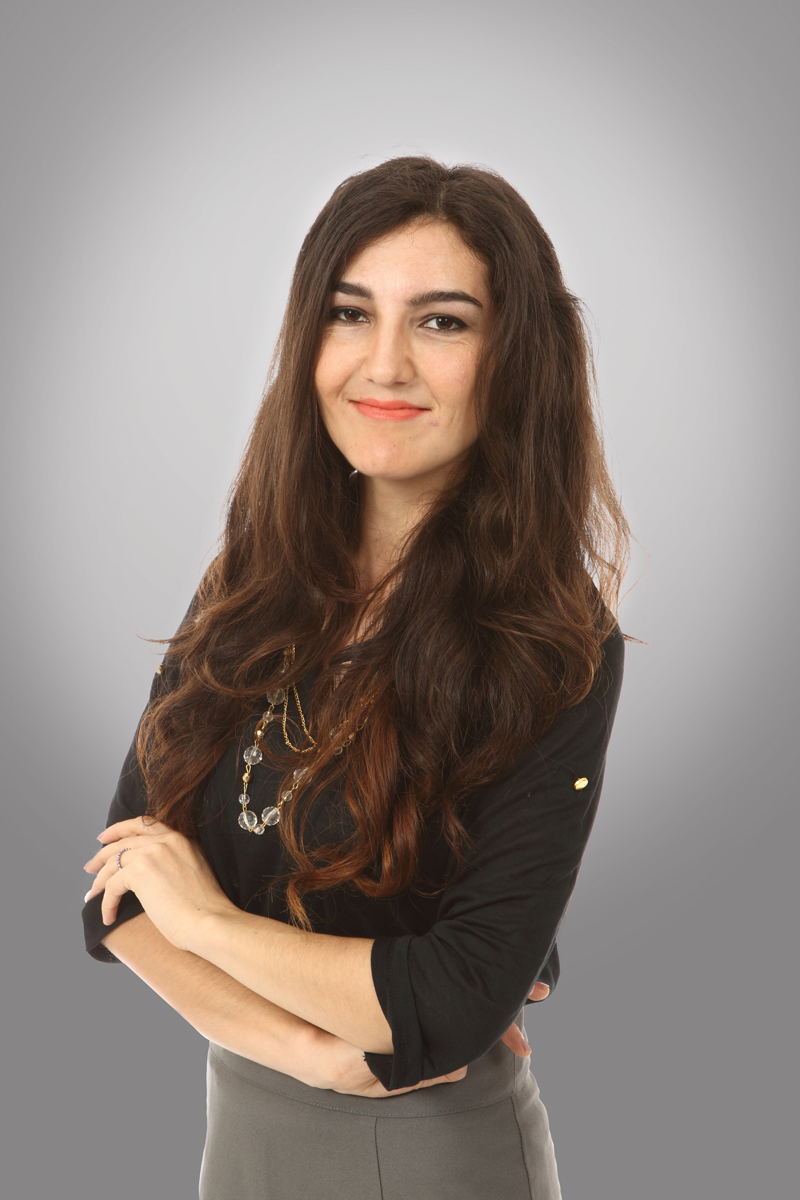 While living in her native country of Afghanistan, Hadisa Wali '17 was already breaking boundaries for women through her love of soccer.
Wali's hard work on the soccer field gave her the opportunity to play for Afghanistan's capital team and later, the national team of Afghanistan. The importance of this unique honor is not lost on Wali.
"Playing a sport at such a high level is not an opportunity that many women in Afghanistan are able to experience," she says.
Being a part of these teams shaped Wali into not only a better athlete, but a better global citizen.
"With the national team, we traveled to many different countries for competitions, and I learned a lot about other cultures," Wali says. "I think travel like this is something that helps people not to feel animosity toward each other."
While Wali was ecstatic with her success and proud to represent her country, her achievements were not always met with enthusiasm. Individuals who hold to the conservative rules of Afghanistan believe a woman's role is to raise children and uphold the home. For many women, even personal decisions, like marriage, are made by someone else, and discussions of politics or other controversial issues are forbidden. Many conservatives believed Wali was overstepping her societal role as a woman by playing a sport.
"I have had many people tell me that I am playing a 'man's sport' or that they would never let their son marry a woman like me," says Wali.
As a national athlete, Wali was very visible to the public, which caused trouble not only for Wali, but for her parents, who were bombarded with complaints and threats for allowing their daughter to play soccer.
"My parents are my role models because they continued to encourage me to play and to not listen to conservative views," she says.
In addition, her parents encouraged her to look into studying abroad.
"A lot of conservative people in Afghanistan believe that women should not travel out of the country, because they shouldn't learn about other countries' views and ideas that [the conservatives] don't agree with," says Wali. "I decided to study abroad because I wanted to learn more and bring what I learn back to Afghanistan."
Initially, Wali had planned to study in Boston. However, after meeting a representative from Millikin at a college fair in Woodstock, N.Y., Wali decided to call Millikin home to achieve her ultimate goal: helping others. This desire led her to pursue a degree in political science, and her interest in politics led her to accept several campus leadership positions, including serving as vice president of administration on the Student Senate.
"In this position, I was responsible for having an understanding of constitutional laws and applying those laws to serve all of the student body," Wali says.
Consequently, she was also the student liaison to Millikin's Board of Trustees, a responsibility Wali describes as the second half of her job on the Student Senate.
"I got to bridge the gap between the student body and the Board," says Wali.
Serving as student liaison is a prestigious role that Wali did not take for granted, especially considering she would not likely have the opportunity for similar leadership positions in Afghanistan.
"Having this position changed me to be a better person, not just as a leader but a friend and a peer. It helped me gain experience, an understanding of responsibility and trust in my skills to make a better tomorrow,"
she says.
"I consider myself to be very lucky, because not very many women in my country are able to choose what they want to do with their life as I have," says Wali. "And those who try to do so are met with great opposition."
As a result, Wali wants to help women reach new levels of success. Since graduating from Millikin in May, she plans to continue her education in law school, with a goal to become a lawyer for human rights. Eventually, she would like to become involved in Afghanistan's government, fighting for women's equality.
"I think a lot of people don't call themselves feminists because they fear the idea of priority for women," says Wali. "When you talk about equality [between men and women], most people agree that it is necessary."

Hadisa Wali: What I've Learned
You should always be open to new ideas.
We get treated in life the way we teach and allow others to treat us.
If you believe in yourself, people will believe in you, too.