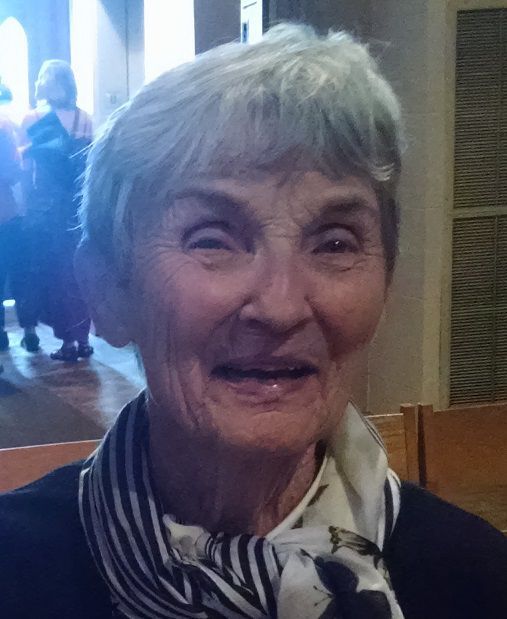 Mary S. "Liz" Downing died in the early morning hours of February 1st, 2017 at Hickory Point Christian Village, Forsyth, Illinois at the age of 85 years.
A life-long resident of Decatur, Mary was born August 21, 1931 the daughter of Gerald Andrew and Dorothy Jane (Cook) Sheehan. She married William T. Downing, attorney, on August 11, 1956 and he preceded her in death on April 22, 2006. They enjoyed 49 years of marriage.
Mary graduated with a B.A. from Barat College, Lake Forest, Illinois and a Masters in Education from Millikin University, Decatur. Early on in her married life she taught special education (for the hearing impaired) for the Decatur School District. Later on in life she tutored home-bound students through Decatur School District. She was a life-long member of St. James & Patrick Parish, Eucharistic Minister, and member of the St. Patrick's school board.
Mom enjoyed family activities and vacations in Florida and Colorado. She was proud of her Irish lineage. Often times she went to the Milwaukee Irish Fest with friends. One of her favorite childhood memories was roaming and playing within the hallways and grounds of the St. Nicholas Hotel in downtown Decatur, as her grandparents, Cook, preceded by the Laux family, managed the hotel.
Mary is survived by her five children: William A. (Carol) Downing of Clive, Iowa, Thomas P. (Tanya) Downing of St. Charles, Mo., Mary E. (Greg) Heck of Peoria, Illinois, Gerald L. (Patty) Downing of Mt. Zion, Illinois, and Amy J. (Terry) Massey of St. Charles, Mo; seven grandchildren and one great grandchild. She is also survived by her brother Gerald (Peggy) Sheehan of Decatur, Illinois, and sister Mary Michelle (George) Rotter of La Grange, Illinois.
Mom had a warm and kind heart, expressed with a warm smile towards everyone she met. She will be greatly missed by her family and friends.
Mass of Christian Burial will be 11 am, Saturday, February 4, 2017, at St. Patrick Catholic Church, Rev. John Burnette, celebrant. Visitation will be one hour prior to the mass in the church. In lieu of flowers, memorials may be made to Ss. James and Patrick's Parish or St. Patrick's School.
The family of Mary S. "Liz" Downing is being served by Moran & Goebel Funeral Home and Cremation Services, 2801 N. Monroe St., Decatur, IL 62526. Memories and condolences may be shared at www.moranandgoebel.com.
Obituary written by family members.