Remembering Doc Hopper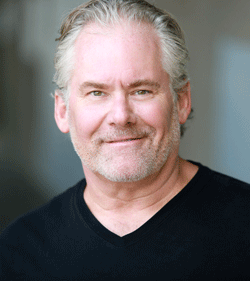 In the late 70s, Dr. Hopper and his family took Tim Shew '80 and seven other Millikin students to Estes Park, Colo., where they performed in theatrical productions for mountain vacationers over the summer months. Dr. Hopper directed the students in a melodrama, a music revue and a series of Dr. Seuss children's theatre performances.
"To this very day, I'm in touch with that core group," Shew recalls. "It was a real bonding experience and from then on, Doc was a real mentor to me. One of the things I learned from Doc, not so much theatrically but generally, is human kindness. I try to emulate that as much as possible; he was a master at that."
Upon Dr. Hopper's retirement in 2000, Shew joined a cast of current and former students and theatre professionals in a special retirement send-off program featuring music from Les Misérables and other productions. (Shew was the third Jean Valjean in the original Tony Award winning Broadway production of "Les Misérables" and went on to perform that role more than 2,200 times.)
"That was one of the highlights of Arthur's life," says Mrs. Hopper. "Tim, his wife Jane and son Jonathon all came to the retirement program and that meant so much to us. We've considered Tim an adopted son; he's been so loyal to Arthur and has relationships with Wes and Karen [Dr. Hopper's children]. We're very close."
Shew made it a point to stay in touch with Dr. Hopper and his family, often calling him from the road as he traveled between cities where he was appearing in productions.
"I called him once a month or so and even spoke with him the week before his passing as I was on the road. That's my phone time, when we would catch up," says Shew.
Remembering Dr. Hopper's life and contributions, Shew says, "He was very, very proud of Millikin. He was a real groundbreaker, combining music theatre and theatre before these programs even existed. It was a good long life with a lot of integrity and love. He's missed and thought of greatly."
---
Tim Shew '80 is currently appearing in the national touring company of "Hello, Dolly!" He has appeared in 11 Broadway shows and numerous national tours. He has returned to campus to conduct master classes, and has also taught many times at Show Choir Camps of America, founded in 1979 by Dwight Jordan '76 and Sue Moninger '78.
"Hello Dolly" also features the work of another Millikin alumnus: Ian Liberto '05 is the dance captain for the national tour.