Message from the Dean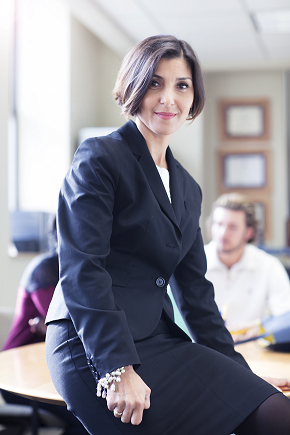 Welcome to the Tabor School of Business and thank you for visiting our website. At the Tabor School of Business, we are committed to providing our students with the skills they need to solve complex business issues with support, coaching and personalized attention. We strongly believe in the value of Performance Learning that delivers real world experience. Our students make connections in the business industry through consulting projects with national and international business partners, participating in student-run ventures, internship opportunities, visiting speakers, cross disciplinary learning and much more.
The world of business is constantly evolving and we are committed to offering a high quality education. Our business academic programs include: Accounting, Digital Media Marketing, Business Management, International Business, Information Systems, Entrepreneurship, Master of Business Administration and exceptional minors and certificates.
It is difficult to capture the extreme effort put forth by faculty and staff to provide students enrolled in the Tabor School of Business with a sense of confidence and excitement about their professional future. Thus, I hope you will go beyond your visit to our website and take the opportunity to visit our campus and experience for yourself what the Tabor School of Business has to offer. My door is always open if you want to stop by.
Warmest personal regards,
Najiba Benabess, Ph.D.
Dean, Tabor School of Business