Millikin School of Music welcomes new faculty members
The Millikin University School of Music is pleased to welcome four new faculty members for the 2017-2018 academic year.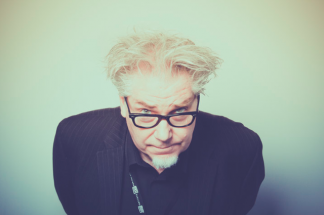 Martin Atkins has been appointed to instructor in the Millikin School of Music. Atkins' four decades in the music business spans across genres, borders and industries. His experience in nearly every aspect of record production and promotion has given him a unique perspective not only on where the music industry is currently, but where it is going in the future.
After playing drums in a variety of English bands, Atkins joined Johnny Rotten's Public Image Limited (P.i.L) in 1979. After touring the world with P.i.L and contributing to several more studio albums, Martin left the group in 1985. Over the next five years, he played with and managed Killing Joke and toured with Ministry. He also worked with Nine Inch Nails, performing on the Grammy Award-winning "Wish" and appearing in the "Head like a Hole" video.
Atkins began working on the business side of music in 1988 when he formed Invisible Records and then Mattress Factory Studios in 1996.
In 2003, Atkins began teaching at Columbia College in Chicago and authored "Tour:Smart" in 2007. He is currently chair of the Music Business Department at SAE Institute Chicago and just completed his master's degree in creative media.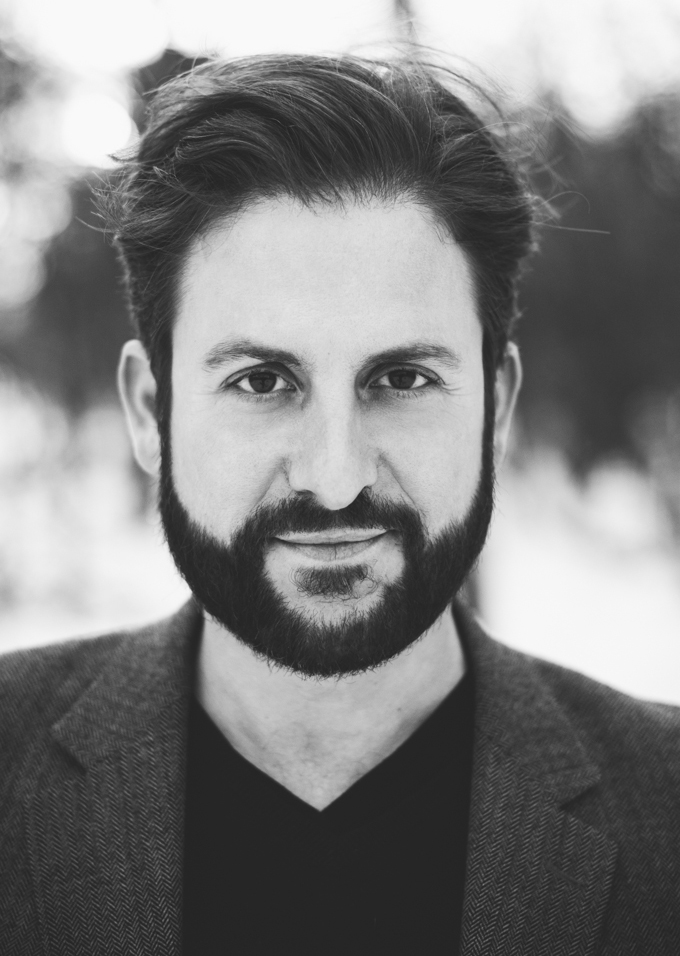 Dr. Ian Greenlaw will serve as assistant professor of music and director of Opera Theater at Millikin. American baritone Ian Greenlaw's compelling vocalism has brought him to center stage of opera companies and orchestras on both sides of the Atlantic. Career highlights include his Metropolitan Opera debut as the Theater Manager in Poulenc's "Les mamelles de Tirésias," as well as other roles at the Metropolitan, including Moralès in "Carmen," Fléville in "Andrea Chénier," and Harlekin in "Ariadne auf Naxos."
A gifted concert artist, Ian Greenlaw has been a soloist with the New York Philharmonic, the Cleveland Orchestra, the Dallas Symphony, the National Symphony Orchestra, the Los Angeles Philharmonic, the Chicago Symphony Orchestra, and the Saint Louis Symphony Orchestra in such works as Orff's "Carmina Burana," Brahm's "Ein deutsches Requiem," and Bartòk's "Cantata Profana."
Dr. Greenlaw is the recipient of a Richard Tucker Career Grant and was a first place winner of the Heinz Rehfuss Singing Actor Competition. He is a currently a vocal instructor at the Interlochen Center for the Arts during its summer vocal arts program.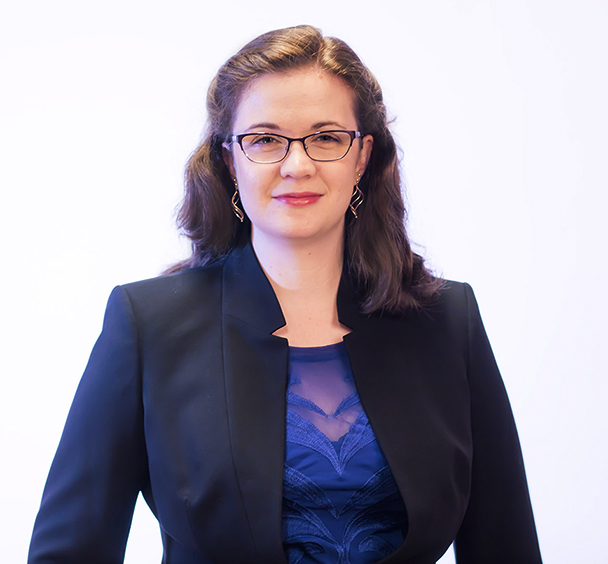 Dr. Katherine Leo is an assistant professor in music history and ethnomusicology, and serves as musicology coordinator. Her research explores the intersection of American legal and music histories, with specific emphasis on early 20th century popular musics.
As a recent graduate of The Ohio State University, Dr. Leo completed her Ph.D. in Historical Musicology in 2016, and her J.D. from its Moritz College of Law in 2015, where she served as an article and staff editor for the Ohio State Law Journal. Her dissertation, which was funded by The Ohio State University Presidential Fellowship, examined the history and nature of musical expertise in federal copyright litigation. Before joining the Millikin faculty, Dr. Leo taught a variety of courses in western and popular music histories, as well as world music, at The Ohio State University School of Music and the Ohio State branch campus in Marion, Ohio.
Dr. Leo has notably presented papers for the American Musicological Society, the Society for American Music, and the College Music Society. She will soon be published in the Journal of Music History Pedagogy and the Darmstadt Studies in Jazz Research.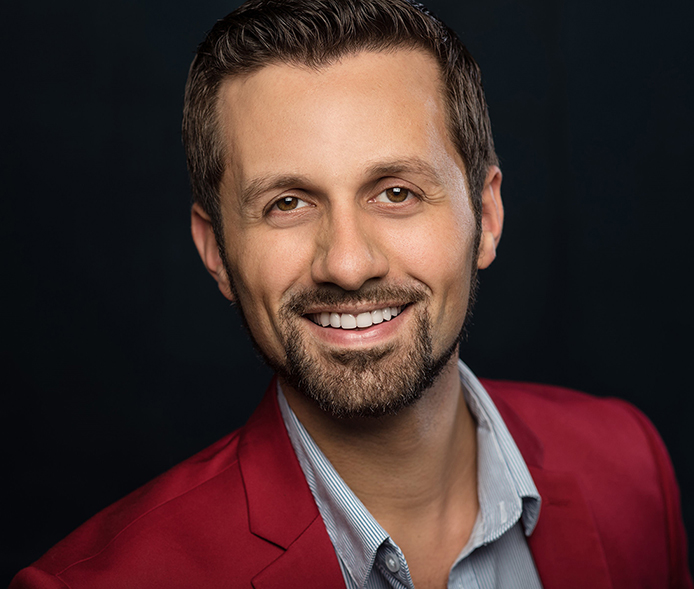 Justin Moniz currently serves as coordinator of vocal studies at Millikin. Celebrated for his superb high tenor and commanding stage presence, Justin John Moniz has been thrilling audiences in opera houses, theaters, and concert halls across the nation. His unique style and versatility have afforded him an active career in opera, concert, and musical theatre, having sung over 80 roles to date. Most recently, Moniz's role as Prince Karl Franz in "The Student Prince" with Opera Grand Rapids received high praise and great acclaim. His performance also earned him the prestigious Broadway World Award for Best Actor in a Musical.
Prior to his appointment at Millikin, Moniz was a member of the faculty at the Oberlin Conservatory of Music. A clinician in high demand, Moniz has been invited to present masterclasses and workshops across the United States and Asia. His students have been praised by the press for their ability to bring a veteran performer's assurance and personality to the stage and have gone on to perform on Broadway, national tours, and regionally. An active researcher of the evolving operatic canon and its effect on singer training, Moniz recently presented his ongoing research at two conferences for the National Opera Association. His research is slated for publication this fall.
Moniz currently serves as executive director of the Hawaii Performing Arts Festival, where he is also a member of the voice faculty and stage director for one of the festival's three mainstage productions. Under his leadership and artistic vision, the organization surpassed recent financial goals, and yielded the highest student recruitment in the festival's 13-year history.
Moniz holds a holds a Master of Music in Vocal Performance from the Frost School of Music at the University of Miami, and a Bachelor of Music in Vocal Performance from the Crane School of Music at SUNY Potsdam. Moniz is currently a candidate for the Doctor of Music in Voice Performance at Florida State University.
"The opportunity to join the Millikin family is a distinct privilege," said Moniz. "I am greatly looking forward to carrying on MU's rich tradition of excellence within the arts while cultivating a discussion as to how best refine our current training models in order to prepare Millikin's diverse roster of singers for successful careers in the 21st century's evolving landscape."
The mission of the Millikin University School of Music is to develop the whole musician – artistically, intellectually, technically – through the integration of theory and practice in an environment where students become active learners through their relationships with faculty, who themselves continue to grow as artists, scholars, and teachers. Students develop musical skills through listening, analysis, playing an instrument, or voice, and develop an understanding of music in an historical and cultural context. For more information about the Millikin School of Music, visit millikin.edu/music.