Millikin professor explores new business frontier, publishes book on Geoeconomics
When it came time to write his next book, Dr. J. Mark Munoz, professor of international management at Millikin University, wanted a challenge – a chance to explore a new subject. In doing so, Dr. Munoz ventured into a new path by studying geoeconomics, an increasingly important field of international business. The end result is Dr. Munoz's latest publication, "Advances in Geoeconomics" (Routledge, 2016).
Geoeconomics is the combination of economic factors, relationships and conditions that shape the interaction of countries. The geoeconomics field is quickly growing due to its high relevance to current events. Recent discussions on Brexit, North American Free Trade Agreement (NAFTA) and Trans-Pacific Partnership (TPP) all relate to geoeconomics.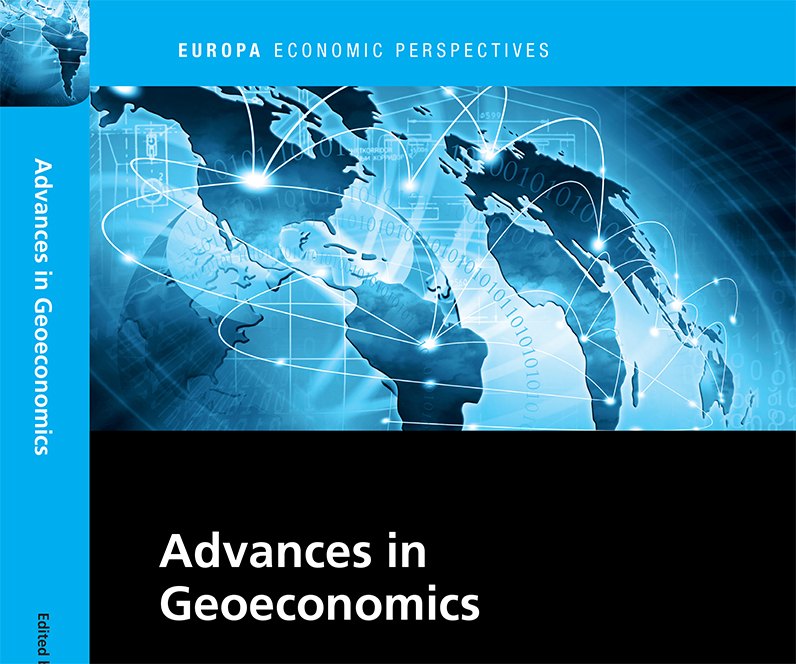 "On a personal and professional level, the book is a major breakthrough for me," Dr. Munoz said. "My expertise is in management and international business, and not economics. I am thrilled for having had the opportunity to lead this project and collaborate with top economists worldwide. I have learned a lot in the process."
The book assembles leading scholars and experts from around the world who advance current thinking on geoeconomics. The book aims to shape strategy formulation in business and government for years to come by expanding understanding on the topic of geoeconomics, analyzing the implications of international geoeconomic events, and providing readers with theoretical and practical approaches on the management of geoeconomics.
"I hope my story and this book project inspires students and other faculty to have the courage to explore areas outside of their primary field of study," Dr. Munoz said. "I found the journey to be quite fulfilling and enjoyable."
Dr. Najiba Benabess, dean of the Tabor School of Business at Millikin University, was among the experts who contributed to the book.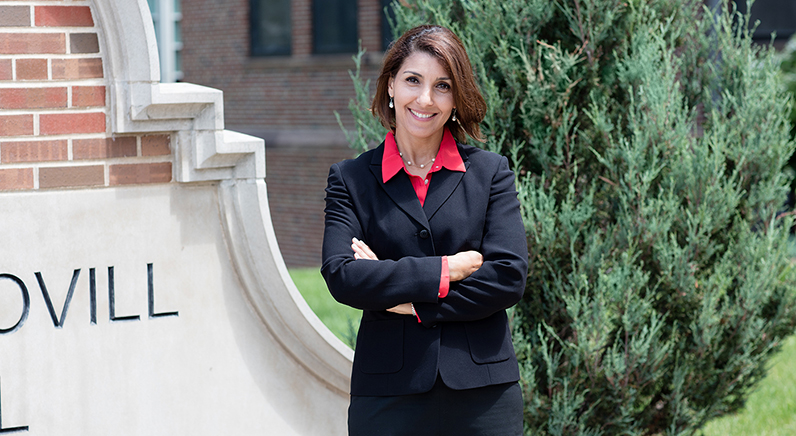 "Dr. Munoz's new book, 'Advances in Geoeconomics,' provides a state-of-the-art review of the field of geoeconomics and offers a variety of perspectives to explore and debate important questions," Dr. Benabess said. "It was a great experience to contribute a chapter to the book. It gave me the opportunity to write while placing the focus directly on the reader rather than primarily on the referees. I look forward to future collaborations and projects with Dr. Munoz."
The book will prove timely to students, academics, executives, entrepreneurs, government officials, consultants and policymakers.
An excerpt from the book states, "Geoeconomics differs from geopolitics, in a sense that economic thought and action constitute the framework of its implementation. Macroeconomic and microeconomic variables exert a salient influence in its practice. The practice of geoeconomics has been on the rise. With heightened ability of people, companies and countries to reach out to each other, economic interactions have intensified."
Click here for more information on "Advances in Geoeconomics."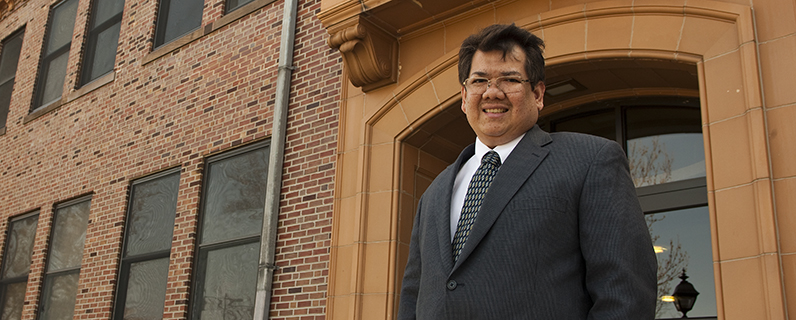 About the Author
Dr. J. Mark Munoz is a professor of international business at Millikin University and a former visiting fellow at the Kennedy School of Government at Harvard University. He is a recipient of several awards including four Best Research Paper Awards, a literary award, an international book award and the ACBSP Teaching Excellence Award.
Aside from publications in major journals, he has authored, edited or co-edited 12 books: "Land of My Birth," "Winning Across Borders," "In Transition," "A Salesman in Asia," "Handbook of Business Plan Creation," "International Social Entrepreneurship," "Contemporary Microenterprises: Concepts and Cases," "Handbook on the Geopolitics of Business," "Hispanic-Latino Entrepreneurship," "Managerial Forensics" and "Strategies for University Management (Volumes I and II)."
As chairman/CEO of international management consulting firm Munoz and Associates International, he directs consulting projects worldwide in the areas of strategy formulation, business development and international finance.