Millikin named among Top Performing Arts Schools for 2017
The Community for Accredited Online Schools, a leading resource provider for higher education information, has named Millikin University one of the Best Performing Arts Schools for 2017. The site also honored Millikin University's Registered Nursing (RN) Program as one of the Top 50 in the nation for 2017.
"We wanted to highlight schools like Millikin University, who are providing exceptional education programs," said Doug Jones, CEO and Founder of the Community for Accredited Online Schools. "These colleges offer an outstanding educational experience, upholding rigorous accreditation standards and show an overall commitment to maximizing student success."
To qualify, schools must hold public or private not-for-profit status in addition to institutional accreditation. Top schools are determined by a scoring system that uses value-based methodology, analyzing several qualitative and quantitative data points.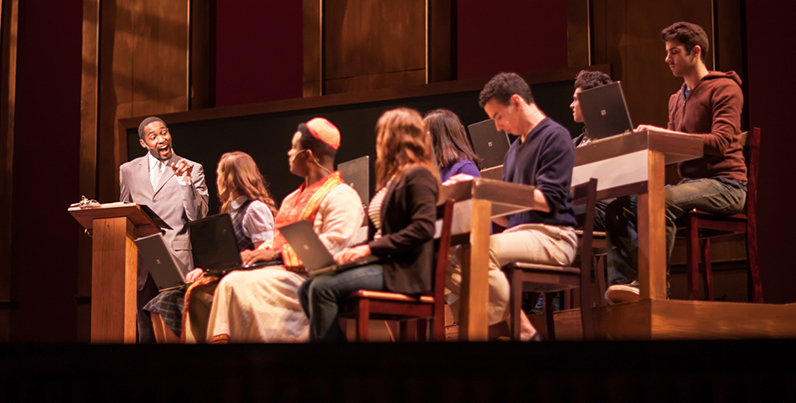 The arts are a living and vital part of Millikin's culture, as almost a quarter of Millikin students study within the College of Fine Arts. With art shows, concerts, theatre productions and presentations every week, Millikin's campus is alive with the talents of its fine arts students. Through Millikin's vast array of musical, theatrical and visual arts, students are continually being challenged and changed for the better in the College of Fine Arts.
For more information on the College of Fine Arts at Millikin, visit millikin.edu/cfa.
The nursing curriculum at Millikin University is soundly based in both the natural sciences and the liberal arts. This multidisciplinary approach encourages development of skills in several key areas: To cultivate the experience and skills necessary to work effectively with individuals from a variety of cultures and professional backgrounds; explore complex issues through a critical thinking framework that bridges the gap between theory and practice; and learn the art and the science of advocating for patient well-being, both within and outside of the health care system.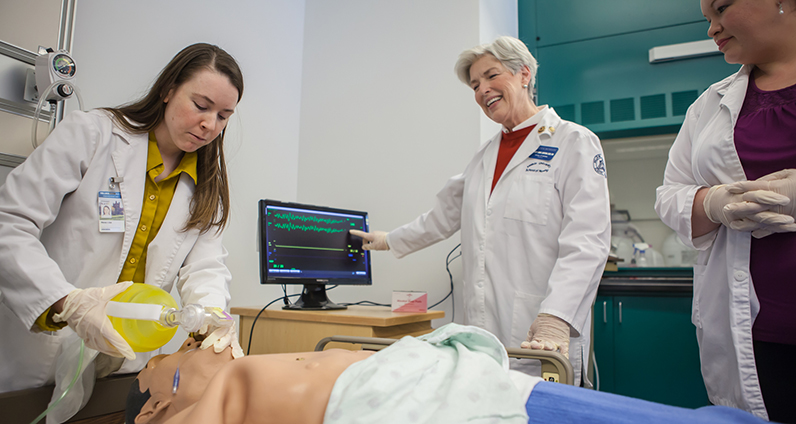 Students entering the School of Nursing may earn a Bachelor of Science in Nursing (BSN), Master of Science in Nursing (MSN) degree, or Doctor of Nursing Practice (DNP) degree.
Millikin offers a traditional BSN Track for students who wish to complete a baccalaureate nursing degree in order to be eligible to take the National Council of State Board of Nursing Licensure Exam in any state in the U.S. to become Registered Professional Nurses.
The School of Nursing also offers an online RN-BSN Track for students who have graduated from an accredited NLN associate degree or diploma school of nursing, who are already Registered Professional Nurses, and who wish to earn their baccalaureate nursing degree in order to advance their career opportunities.
For more information on Millikin's School of Nursing, visit millikin.edu/nursing.
Rankings
Best Registered Nurse Programs
AccreditedSchoolsOnline.org was founded in 2011 to provide students and parents with quality data and information about pursuing an affordable education that has been certified by an accrediting agency. Its community resource materials and tools span topics such as college accreditation, financial aid, opportunities available to veterans, people with disabilities, as well as online learning resources.