Millikin Doctor of Nursing Practice program granted 5-Year Accreditation
The Commission on Collegiate Nursing Education (CCNE) has granted a 5-year accreditation to Millikin University's Doctor of Nursing Practice (DNP) program, extending to Dec. 31, 2021. The accreditation is retroactive to March 9, 2016, which is the first day of the program's recent CCNE on-site evaluation.
Millikin University's School of Nursing offers the opportunity for the Professional Registered Nurse who holds a Bachelor of Science in Nursing (BSN) or is prepared at the Master of Science in Nursing (MSN) level as an Advanced Practice Nurse to complete the Doctor of Nursing Practice.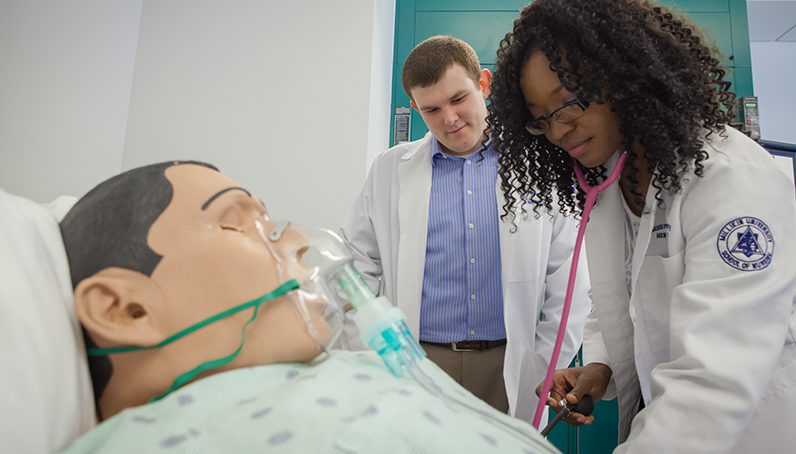 The Doctor of Nursing Practice is a practice-focused doctorate designed to prepare advanced practice nurses to lead practice changes based on evidence to improve patient outcomes in complex healthcare systems.
"As Millikin's first doctoral program the Doctor of Nursing Practice degree program has set the bar very high for advanced degree programs that will be developed at the university in the future," said Millikin Provost Dr. Jeff Aper. "Rigorous curriculum, strong enrollments, and outstanding student learning and outcomes all characterize this excellent program. We know this because the Commission on Collegiate Nursing Education holds programs to very high standards, as they must for any program entrusted with preparing advanced practice professionals who do so much to contribute to the health and well-being of those they will serve in all the years ahead."
In Spring 2014, Millikin University launched the DNP program. The program has two tracks; Track 1 (Nurse Anesthesia) is for individuals who are BSN or MSN prepared nurses and want to become nurse anesthetists. Track 2 (DNP completion for MSN-prepared advanced practice nurses) is for advanced practice nurses (APNs) who want to complete the practice doctorate as their highest earned academic degree. For more information on the DNP program, visit millikin.edu/nursing.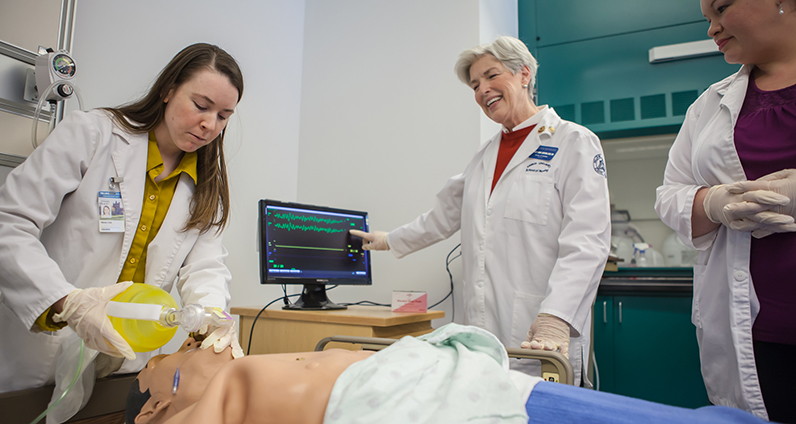 "This is a big accomplishment. We've gone through a lot of steps in a short period of time to move this along," said Dr. Pam Lindsey, director of Millikin's School of Nursing. "Overall, the student experience has been very positive. One thing the CCNE site visitors were pleased with was the student feedback about the program. I think students are excited and proud to be completing their doctorate."
DNP student Stephanie Sullivan Forden says, "In addition to learning how to become confident and skilled nurse anesthetists, who feel very well prepared to begin our new careers, we also gained a greater respect and foundation of knowledge pertaining to the leadership and management aspects of our new role as advanced practice nurses and health care providers."
Officially recognized by the U.S. Secretary of Education as a national accreditation agency, the Commission on Collegiate Nursing Education (CCNE) is an autonomous accrediting agency, contributing to the improvement of the public's health. CCNE ensures the quality and integrity of baccalaureate, graduate and residency programs in nursing.
"The DNP is a wonderful example of how the institution drives strategic initiatives over time," said Dr. Deborah Slayton, dean of Millikin's College of Professional Studies. "The vision of a dozen different leaders and the work of scores of faculty and staff over the past seven years has come to full fruition with the CCNE accreditation of the DNP. In cooperation with a strong community partner, the University's commitment to ensuring the creation of an accredited DNP program went hand-in-hand with the launching of the Millikin University/Decatur Memorial Nurse Anesthesia Program in 2011. I am in awe of this wonderful achievement."
CCNE serves the public interest by assessing and identifying programs that engage in effective educational practices. As a voluntary, self-regulatory process, CCNE accreditation supports and encourages continuing self-assessment by nursing programs and supports continuing growth and improvement of collegiate professional education and nurse residency programs.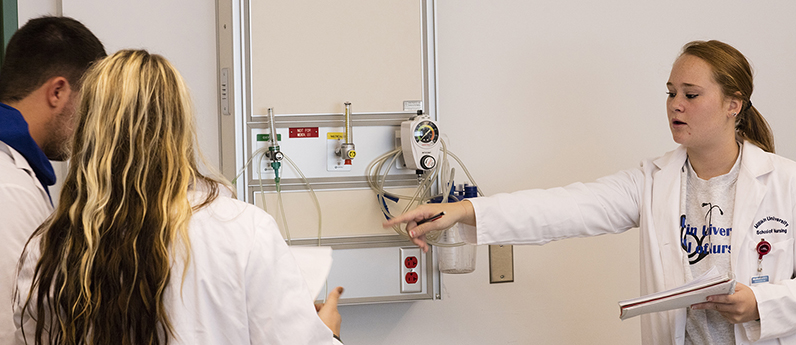 Dr. Slayton noted, "There is just something very special about being a part of Millikin University where the enduring work, tag-teaming, if you will, of dedicated faculty, administrators, and staff, over time, accomplishes something of this magnitude and enduring significance to the community."
For more information on CCNE, visit aacn.nche.edu/ccne-accreditation.